IPF Cognitive Struggles: Does Disclosure Carry a Risk?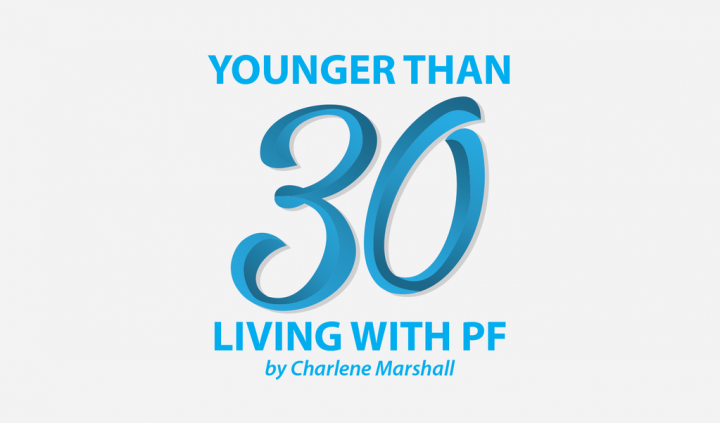 Have you ever been in a position in which you wanted to disclose something but were worried about how it would be perceived? Were you concerned that you'd be treated differently as a result of the disclosure?
Unfortunately, I've been in this position recently, as I continue to navigate the cognitive challenges of living with idiopathic pulmonary fibrosis (IPF). While IPF is a lung condition that primarily affects the respiratory system, this chronic illness impacts patients in numerous other ways.
Asking for help has never been a strength of mine. I strive to be independent, but IPF makes it complicated. Before I got sick in April 2016, I was more willing to ask for help to complete a task. As a young adult with full physical and mental capabilities, if I couldn't complete something, it was possible that my peers would struggle, as well.
Now, however, tasks that are simple for others aren't always easy for me, and I feel embarrassed asking for help. It's particularly hard when the person I am asking for assistance doesn't know about my IPF diagnosis.
I've written about the invisible impact of this disease and how I sometimes feel like two different people: the one I was before IPF and who I am now. I used to be open and transparent with everything about my life. I'd often have the attitude that life is too short to be anything but honest. While I am still honest about important things in my life, I tend to hide the struggles that directly result from IPF, which in turn creates further difficulties for me.
I take a very transparent approach when it comes to disclosing my physical needs. I openly ask for protocols to be put in place at work to ensure my safety. I request that others inform me if they are ill so I can avoid catching a respiratory virus. But I've not yet become comfortable sharing my cognitive struggles, which have worsened since I wrote a column about it last November.
Following are the cognitive struggles I now have and their impact in my workplace:
Following multiple-step instructions: This has been an ongoing struggle for me in recent years, and I attribute it entirely to IPF and the brain fog that comes with it. The difference between what it's like now and what it was like even six months ago is pretty obvious. I used to be able to follow three to four steps of instruction at a time, whereas my preference now is to follow only one or two steps. Usually, if a set of instructions includes multiple steps, I need to circle back and ask for some of them to be repeated.
 Tasks that are tedious or repetitive: This is particularly difficult when the task being repeated involves numbers. I can typically write descriptions, summaries, or case notes without an issue; however, data entry has become very tiring for me. I don't notice the small errors that I make, but when I return to the task after my body and brain have rested, I find I have more work to correct than I would have a few months ago.
 Memory recall: If someone asks me to think back to a specific meeting and recall the content, I immediately feel my anxiety increase. I really struggle with this, especially if they can't give me some context to help with that memory recall. It's embarrassing when we're working on process-oriented tasks at work and talking about how we used to do things versus how we can improve the process. It is very hard for me to admit to my colleagues that I can't remember the original procedure, and therefore, I can't contribute ideas for changes.
 Focusing long-term: When working on tedious tasks, it is probably good practice for any employee to take occasional breaks to clear their mind, but I have even less ability to focus for a long time. My body gets tired from sitting in one place, and I feel a lot of brain fatigue — sometimes so much that I avoid driving because I worry about being able to do it safely.
 Do you find it embarrassing or difficult to share your cognitive struggles as an IPF/PF patient?
***
Note: Pulmonary Fibrosis News is strictly a news and information website about the disease. It does not provide medical advice, diagnosis, or treatment. This content is not intended to be a substitute for professional medical advice, diagnosis, or treatment. Always seek the advice of your physician or other qualified health provider with any questions you may have regarding a medical condition. Never disregard professional medical advice or delay in seeking it because of something you have read on this website. The opinions expressed in this column are not those of Pulmonary Fibrosis News or its parent company, BioNews Services, and are intended to spark discussion about issues pertaining to pulmonary fibrosis.