Eliminating Unexpected Sources of Mold in the Home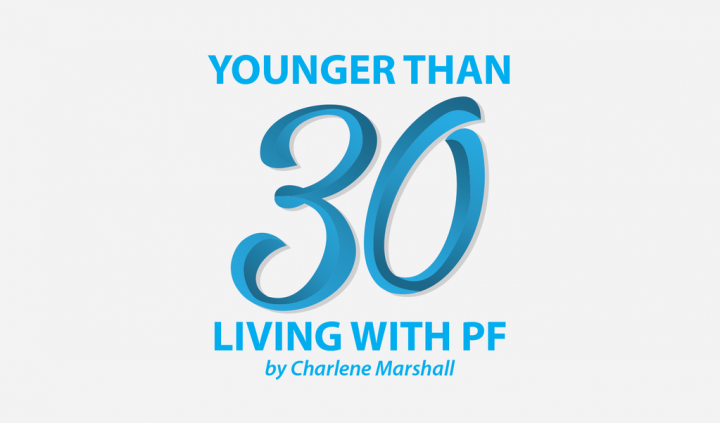 In a story about living with idiopathic pulmonary fibrosis (IPF), mold would be an antagonist. An abundance of literature outlines the dangers to the lungs of persistent mold exposure, including lung cancer, aspergillosis, and pulmonary fibrosis.
In September 2019, I wrote about household hazards that patients with PF should avoid, including things like cat litter and candles. For this column, I want to highlight some potentially unknown mold exposures in the home, following a recent experience I had.
For many IPF patients, showering with oxygen is difficult, but we still must do it. Given steam's effect on the oxygen cannulas, I try to breathe through my mouth while in the shower, as it seems to make things easier.
So, I was dumbfounded when I noticed an unusual odor during a shower last week. It smelled of mildew, something I'd expect from an old building or a damp basement. Needless to say, I wasn't expecting it in my shower.
I immediately started looking for the source of the odor by checking the taps and the drain for any signs of a buildup of mold. I didn't notice anything obvious, so I carried on with my shower. But when I opened the shampoo bottle, the odor became stronger.
I was shocked to notice that due to trapped water inside the cap of my shampoo bottle, which sits upside down on my bathtub ledge, mold had built up around the hole where the liquid comes out. If the smell wasn't strong enough to notice, the buildup of mold and discoloration around the cap were enough to turn my stomach.
This was shocking, as it had only been a couple of days since I'd last used the shampoo. Perhaps a lot of water was trapped inside when I closed the lid.
I threw out the shampoo bottle immediately, still surprised that mold could be found in such a common household item. This led me to thinking about other sources of mold that might be lurking in my home.
In an effort to protect my lungs, I did some research into other common, yet unexpected, sources of mold that sometimes are found in the home. In addition to shampoo bottles, following are some of my discoveries:
Screen door corners
Patio doors usually have a screen separating the glass door leading to your home from the outside. During inclement weather, such as rain or hail, water naturally penetrates through the screen but stops at the glass. It settles in the crevices between the two and is easily trapped in corners.
Any stagnant water, even small amounts, coupled with hot weather can produce mold. Unfortunately, those living in warm climates with a lot of rain might be particularly at risk.
You can protect your lungs by sopping up any pooled water in enclosed spaces that are subjected to heat or high temperatures.
Refrigerator drip pans
It's easy to forget about the small pans that collect condensation from our refrigerators, yet they are a common source of mold in the home. In addition to that water being trapped in a small space, there isn't a lot of air circulation under the fridge, so mold spores can easily develop.
Since this is out of sight, out of mind for me, I now plan to set a reminder to empty and clean my refrigerator drip pan more often to avoid any potential mold.
Wood flooring
Often found in mudrooms or unfinished basements, wood flooring takes a long time to dry when it becomes wet from snow gear, boots, or shoes. In my home, my cat's food and water dishes are at the top of the stairs to my unfinished basement, with a landing that is made of wood flooring.
Occasionally, I've spilled water from the dish as I set it down, and I've noticed a discoloration of the wood flooring if I don't mop it up right away.
If you have wood surfaces in your home that aren't treated or sealed, please be careful if they get wet.
Washing machines or laundry tubs
I was appalled to learn that washing machines can be a source of mold in the home. I always associate laundry with cleanliness, but it makes sense. Water in a dark and enclosed space can be isolated from air circulation due to the washing machine door being closed when not in use.
Try leaving the door open after a load of laundry to give your machine a chance to air dry and eliminate the potential for mold buildup.
Do you know of other common but unexpected sources of mold in your home? Please share in the comments below.
***
Note: Pulmonary Fibrosis News is strictly a news and information website about the disease. It does not provide medical advice, diagnosis, or treatment. This content is not intended to be a substitute for professional medical advice, diagnosis, or treatment. Always seek the advice of your physician or other qualified health provider with any questions you may have regarding a medical condition. Never disregard professional medical advice or delay in seeking it because of something you have read on this website. The opinions expressed in this column are not those of Pulmonary Fibrosis News or its parent company, BioNews, and are intended to spark discussion about issues pertaining to pulmonary fibrosis.