'Five Feet Apart' Hits Home for Patients With Pulmonary Fibrosis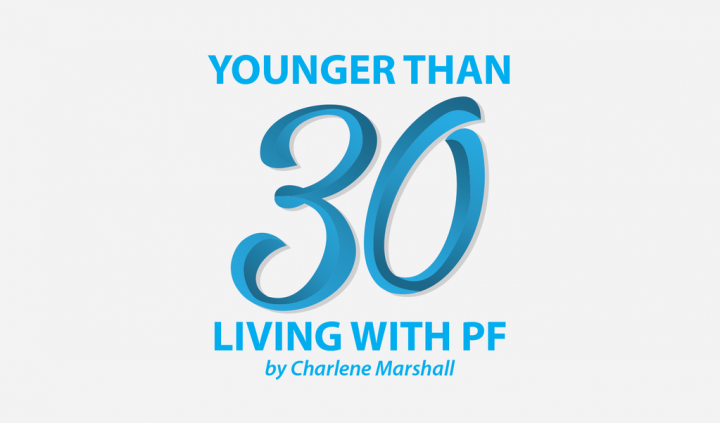 Warning: Spoilers for the movie "Five Feet Apart" are contained in this story.
Since my 2016 idiopathic pulmonary fibrosis (IPF) diagnosis, I've had a love-hate relationship with movies about chronic illnesses.
I love how different films highlight diseases, increasing awareness for patients living with the illness in the movie.
Contrarily, I hate that Hollywood movies sometimes inaccurately depict different diseases. For the new film "Five Feet Apart," which is centered around cystic fibrosis (CF), I am proud to share that much of what is shown in the movie is both accurate and at times painfully raw.
While cystic fibrosis is a different disease from IPF, many scenes in the movie were relatable for patients living with any interstitial lung disease (ILD), especially those who use supplemental oxygen. I am happy for the CF community, because this movie will raise awareness about the struggles they regularly face, even amid the dramatization of a love story. In my opinion, the talent of the actors and actresses in this movie were brilliant as well.
Despite crying through most of the movie, I really enjoyed this film. I know there are varying opinions on it, and many reviews will drastically differ from how I feel. However, as a patient with a lung disease, I found myself really appreciative of a film that shows others what it is like to live in hospital or with a lung disease that tethers you to an oxygen tank.
Some scenes in the film left me feeling completely raw. My friend occasionally glanced over at me to see how I was doing, but I didn't know it until she grabbed my hand for silent support. Many of the moments in the movie were so real, and I remember experiencing the exact same feelings and emotions as the main characters. At one point I felt that I was in the storyline myself, wanting to share coping strategies with the young female actress about something I'd also experienced during a long-term hospital admission. Below I've highlighted the most emotionally raw scenes of the film for me, and why my response to the movie was, "I loved it and I hated it."
Missing out on activities your friends are doing. In one scene, the main character is video chatting with her friends who are at a social event. I can't count the number of times I've received videos or pictures from friends who are participating in a social activity that I couldn't attend because I was in the hospital. Events like a wedding, birthday party, or baby shower. The tears Stella (main character) cried after hanging up the video chat, despite remaining strong and supportive in front of her friends, were so real to me. I love that they showcased this side of a patient's grief in the movie, but hate that we have to miss out on important events because of our disease.
A main character's death. A sad reality of living with any lung disease is watching those around you die suddenly. Respiratory illnesses are unpredictable, especially during cold and flu season. When a main character died in the movie, other "patients" in the hospital overheard the "code blue" called to his room and went out in the hall to see what was happening. This happened to one of my friends who was admitted down the hall from me last year, and I vividly remember every emotion that passed through me when I saw the code team leaving her room looking emotionless and defeated. My heart sank and I went back to my room throwing objects off my bed and disconnecting my IV lines because I was so furious my friend just died for no reason. This was probably the most emotionally raw moment of the entire movie for me.
Seeing the emotions of the transplant nurse. Healthcare professionals' perspectives are rarely captured in movies, but that wasn't the case in "Five Feet Apart." At one point, the supervising nurse took it upon herself to explain why it was so important to her that the two main characters followed safety protocols to remain healthy. She shared that other patients died on her watch, indicating she hadn't done her job well enough, and she wasn't going to let that happen again. My transplant coordinator talks all the time about her love-hate relationship with her job, and I've never really considered the emotions she goes through when one of us dies. I am thankful for this movie showing how painful that is, not only for other patients but for healthcare team members too.
Thank you to the producers, writers, actors, and production crew of this movie for capturing a story on such an important topic to all of us. Though I don't have CF, I could relate so much, and I'm glad others have an understanding of CF now too.
Are there any movies that are particularly meaningful to you as an IPF/CF patient?
***
Note: Pulmonary Fibrosis News is strictly a news and information website about the disease. It does not provide medical advice, diagnosis, or treatment. This content is not intended to be a substitute for professional medical advice, diagnosis, or treatment. Always seek the advice of your physician or other qualified health provider with any questions you may have regarding a medical condition. Never disregard professional medical advice or delay in seeking it because of something you have read on this website. The opinions expressed in this column are not those of Pulmonary Fibrosis News or its parent company, BioNews Services, and are intended to spark discussion about issues pertaining to pulmonary fibrosis.