To My Friends Who Don't Have Answers to My Big Questions, I'm Sorry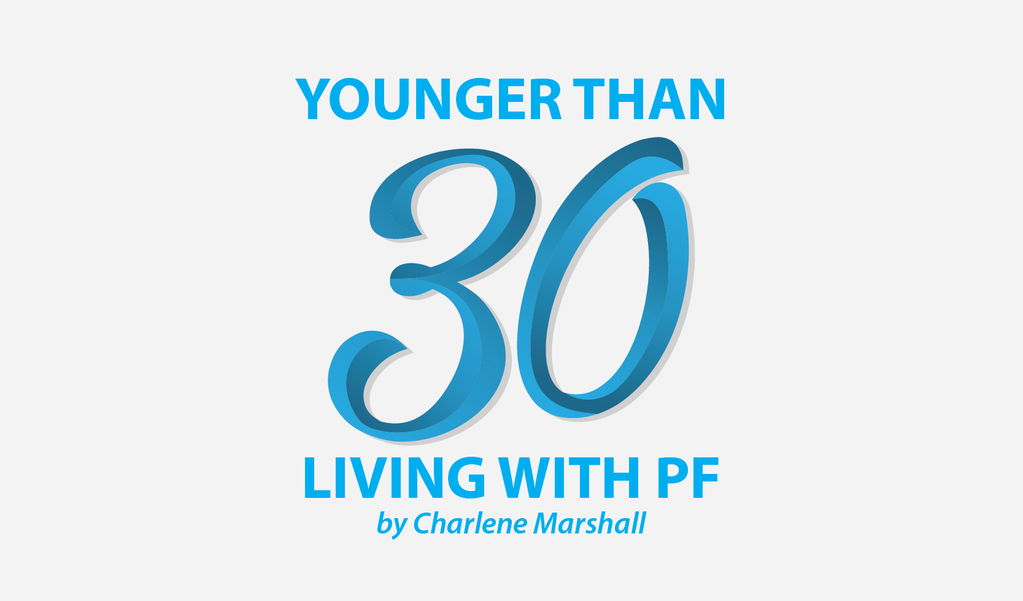 When you are diagnosed with a life-threatening illness such as pulmonary fibrosis, it is inevitable that you will feel the need to ask some big questions. Dreaded questions like "Why me?" "Why did this have to happen?" "Am I going to die?" and "How long do I have to live?"
All of these big questions have one thing in common: They can't be answered. However, this doesn't mean  there is not validity in asking them. I have been asking them a lot lately, both to myself and to my friends. I am not expecting an answer when I ask. I know they are rhetorical, but for my own mental health and processing, sometimes I just need to ask (or yell/scream) about them. I recognize that hearing me ask these questions is not easy on my friends and family, due to feeling the pressure of wanting or needing to answer.
So, to my friends who don't have the answers either — I'm sorry.
Please try to understand that I am not seeking an answer when I ask these questions in your presence. I just need to get them out and ponder them with someone, even if it is to just hear you say you don't know why this is happening, or why it happened to me. I understand that my questions are unanswerable, but saying them aloud gets them out of my mind, instead of only being able to ponder them alone.
Luckily my friends seem to understand this, but I know it is hard on them.
Since experiencing this difficulty, I have been trying to think of other ways that I can process these big questions. I need to be able to ask, without having others feel the pressure of not having any answers for me, despite knowing that these things are on my mind.
Here are the things I have thought of, or that have been suggested:
I have had one friend suggest journaling, which I am not opposed to doing, but I also worry about my ability to keep up with a journal. I have been trying to stay on top of writing a gratitude journal every night, but I am either too tired and skip writing in it, or I truly don't feel like I can find three things to be grateful for. Thankfully, those nights are infrequent.
Asking these questions to a counselor or a trained professional. Yes, this has been suggested often, and I have taken people up on it. In fact, when you get a life-threatening illness, you get a social worker on your team who can help with these things. I have found the social worker on my case is actually more helpful with the pragmatic, or illness-specific details, than she is with processing these larger questions. I am grateful for her; however, she also is human and doesn't know the answers either.
I also have had someone suggest practicing mindfulness when I become overwhelmed with the big questions. The idea of practicing mindfulness, when struggling with the hard questions, is to bring your body and mind into a place of stillness. Then you are supposed to become focused on feeling content with the fact that these are unanswerable questions, as opposed to stressing about wanting an answer.
Do you have particular ways that help you cope with the really tough and unanswerable questions? It is inevitable that they will cross your mind. In my experience, when you think about them and no one can provide you with an answer, it is enough to cause anyone frustration.
To my dearest friends: If I am ever pondering these questions aloud with you in a moment of sadness, please do not feel pressure to answer them, but merely ponder them alongside me.
***
Note: Pulmonary Fibrosis News is strictly a news and information website about the disease. It does not provide medical advice, diagnosis, or treatment. This content is not intended to be a substitute for professional medical advice, diagnosis, or treatment. Always seek the advice of your physician or other qualified health provider with any questions you may have regarding a medical condition. Never disregard professional medical advice or delay in seeking it because of something you have read on this website. The opinions expressed in this column are not those of Pulmonary Fibrosis News, or its parent company, BioNews Services, and are intended to spark discussion about issues pertaining to pulmonary fibrosis.