IPF Feels Like a Roadblock to My Future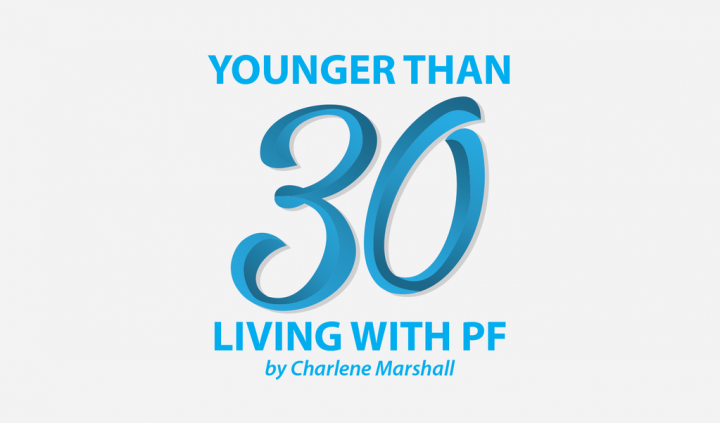 A roadblock to your future could be any number of things. Perhaps it is a new skill necessary to advance your career or the finances needed for a big purchase. Those are normal hurdles that many have to overcome to achieve their goals. A life-threatening lung disease is an abnormal roadblock.
When I was diagnosed with idiopathic pulmonary fibrosis (IPF) nearly four years ago, I was convinced it wouldn't affect my goals for the future. I was told IPF was terminal and the only cure was a lung transplant, but I knew little about organ transplantation. I thought I'd receive new lungs and move on. I had no idea the effect this disease would have not only on me, but also on my caregivers, friends, and family.
I have had a few acute exacerbations, but none that made me question whether I will have a future or what it will look like. I am only in my early 30s, but I am realistic. Once I receive new lungs, my future will never be normal compared to my peers. I can accept that, although these past few weeks, I have been struggling with how much IPF and lung transplantation will be a roadblock to my future.
When I think about it, my future feels uncertain and a little scary. Following are some of the ways this cruel disease is interfering with the normal trajectory of my young adult life:
Finances: Living with IPF has forced me to reevaluate my financial priorities. Many of my peers are working hard to buy their first home. I am budgeting for unexpected medical expenses instead of purchasing a home or enjoying regular vacations.
Family planning: Both antifibrotic medications available for IPF have side effects that discourage becoming pregnant while using them. I prioritize travel over having children, but the fact that the choice is taken away from me is aggravating. There are stories of young women living with other chronic lung conditions who have children despite their disease. It is a personal choice, and I respect each woman's decision. But I would worry about leaving a child without a parent. The choice to start a family doesn't feel like a choice for me. I believe it makes the most sense to avoid it entirely. Perhaps one day I'll feel differently.
Career advancement: I have always enjoyed professional development opportunities and ongoing learning. But lately, I've had to focus on learning more about IPF and lung transplantation. I don't have the time or energy to commit to professional development or furthering my education. I often wonder if this is prohibitive to my career progression.
Home selection: As IPF progresses, mobility decreases and things around the home, such as stairs and yard maintenance, become difficult. When the time comes for me to consider a new home, it won't be the one I dream about with a beautiful staircase and a large yard for my dog. Even after a transplant, these things won't be easy to manage. I will need to think about my physical abilities and my lung disease when I choose a new home.
Retirement savings: I don't know how to feel when others talk about their retirement plans. Is there a point to putting away money for an uncertain future?
In what ways has this disease been prohibitive to your future goals? In the comments below, tell us how you combat them.
***
Note: Pulmonary Fibrosis News is strictly a news and information website about the disease. It does not provide medical advice, diagnosis, or treatment. This content is not intended to be a substitute for professional medical advice, diagnosis, or treatment. Always seek the advice of your physician or other qualified health provider with any questions you may have regarding a medical condition. Never disregard professional medical advice or delay in seeking it because of something you have read on this website. The opinions expressed in this column are not those of Pulmonary Fibrosis News or its parent company, BioNews Services, and are intended to spark discussion about issues pertaining to pulmonary fibrosis.