The Good, Bad, and Ugly Truths of Living with Pulmonary Fibrosis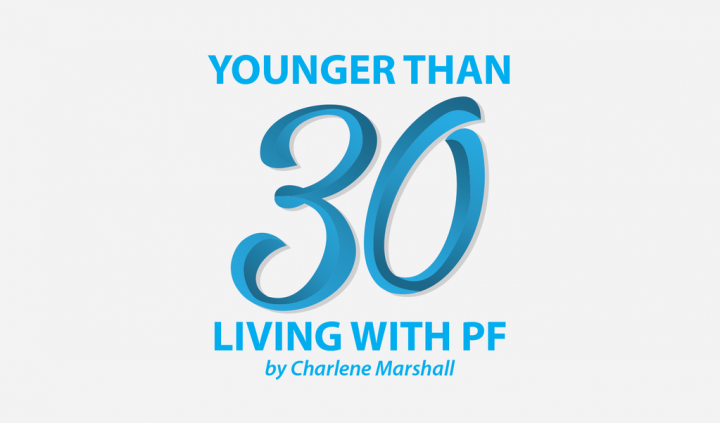 It's true what they say about life being unpredictable, and those living with a chronic illness know this better than anyone. Since my diagnosis of idiopathic pulmonary fibrosis (IPF) nearly three years ago, I have faced many uncertain times. And though I'm aware of the fickle nature of this life-threatening lung disease, some days it still shakes me to my core.
I consider myself lucky to be surrounded by amazing people in the PF community. Each person contributes to my life in a positive way, whether it is face to face via support groups, through the Pulmonary Fibrosis News Forums, or by email with friends I've met on this journey.
Being part of such a unique community brings heartache with it, too, as others go through tough times with their disease and sometimes even die from their illness. Our lung disease community has been plagued with difficult news recently as some of our strongest advocates have faced severe health challenges.
I have been thinking a lot about these friends. Some people wonder why I continue to be part of these online communities and worry that the stories will make me fearful of my future. I was recently asked this question as I anxiously awaited news about a friend whose transplant didn't go the way we had hoped. I pondered for a while, and my answer was simple: There are good, bad, and ugly aspects of living with IPF, but the good that my online support community brings me far exceeds the other two.
But how could any good come from living with a life-threatening lung disease? Before experiencing it firsthand, I probably would have wondered about this too. However, many positive things have come from my IPF diagnosis, and when times are tough, it's something to hold on to.
Following are the good, bad, and ugly truths of living with IPF. My goal for 2019 is to focus on the good.
The good
Meeting new friends: I've met many people on my chronic illness journey that I would not have otherwise connected with — and for this I am thankful.
A different perspective: This may sound clichéd, but living with a chronic illness forces you to look at the world a little differently. I appreciate certain things now that I would never have given a thought to before my IPF diagnosis — and that is a gift.
Letting go of guilt: We're often conditioned to feel guilty if we say no to something, don't support a friend in a new venture, or opt out of a social gathering. Since being diagnosed with IPF and learning to prioritize my needs, I no longer feel guilty about these things and letting go of the guilt has been incredibly liberating. Everyone should live this way.
The bad
Losing your independence: This has been one of the hardest things I've had to accept since my IPF diagnosis. It is difficult to admit that there are things I can no longer do.
Seeing friends endure tough times: Unfortunately, the harsh reality of living with a chronic illness is that people you grow to know and love go through hardships and die from their disease. This seems to come in waves, where many friends are experiencing difficulties or dying at the same time. This is the worst part of knowing others who are living with the same illness you have.
The ugly
Losing friends: Unfortunately, some people don't know how to cope with news of a chronic illness and choose to walk away from your friendship. This ugly truth of what it's like to have IPF can be emotionally damaging for patients.
Medication side effects: An ugly truth of any chronic illness is that medications make us better, but rarely do so without causing unpleasant side effects. These effects can be short-term or permanent, and force us to weigh up the pros and cons of taking potentially life-saving medications.
What are some of the good, bad, and ugly truths or experiences you've faced since being diagnosed with IPF/PF?
***
Note: Pulmonary Fibrosis News is strictly a news and information website about the disease. It does not provide medical advice, diagnosis, or treatment. This content is not intended to be a substitute for professional medical advice, diagnosis, or treatment. Always seek the advice of your physician or other qualified health provider with any questions you may have regarding a medical condition. Never disregard professional medical advice or delay in seeking it because of something you have read on this website. The opinions expressed in this column are not those of Pulmonary Fibrosis News or its parent company, BioNews Services, and are intended to spark discussion about issues pertaining to pulmonary fibrosis.