Grief and Chronic Illness: Remembering My Friend, Serena Lawrence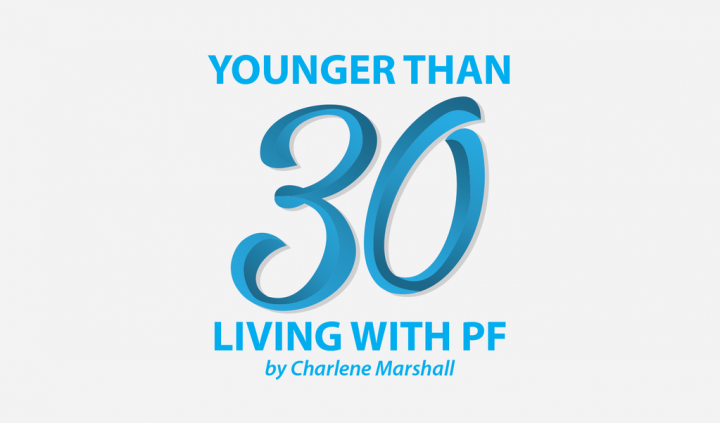 I'm sure that you're familiar with the saying, "Time heals all things." I don't believe this is true of the grieving process. A year ago, I was texting with my friend and colleague Serena Lawrence about the terrible news she had recently received. Serena told me that she was dying and only had weeks or days left. She died on Sept. 26, 2018, from complications of pulmonary veno-occlusive disease.
Serena wasn't the first friend I've lost in young adulthood, but her passing has been particularly difficult for me to accept. She is the first friend who also lived with a chronic disease that causes breathing difficulties and leads to daily fatigue and exhaustion. Serena understood me in ways that my other friends cannot. I didn't realize how much I needed that special aspect of our friendship until she passed away. It's unfathomable to me that she has been gone for almost an entire year. I think of her family and friends who miss her constantly, and particularly at this first anniversary of her death.
The grieving process is not linear. Sometimes, even on a good day, a loved one's absence can hit like a wave crashing into you, leaving you unable to cope. While the death of someone you love is traumatic under any circumstance, losing a friend to a chronic lung disease when you are also living with a chronic lung disease adds a layer of complexity to your grief. While my diagnosis of idiopathic pulmonary fibrosis is different than Serena's, her loss makes me wonder about my own fate.
When I look at the framed picture of Serena in my home, I hope that she is breathing freely and without pain. I'm still angry at the universe that she was given this diagnosis.
While grief can be all-consuming, we must reframe our feelings of anger, sadness, and fear to ease our loss. I've shed many tears missing Serena and remembering the news that she faced one year ago, and I've been thinking about her traits that I loved. I want the world to know these things about her, too.
Serena never let her illness define her, and in her last days, she asked that her death not be described as "losing a battle" with her disease — because she didn't. She was incredibly brave, and I wish her life hadn't been cut short. My sole consolation is my bank of memories that sustain me during these tough times.
These are the qualities that I love and miss most about Serena:
Her love of tea: Serena and I met after post-secondary education while working in a tea shop. We became fast friends, and I enjoyed her enthusiasm for trying new teas. I miss sitting down to chat over a steaming cup of loose-leaf tea.

Her advocacy and dedication: I have to thank Serena for connecting me to BioNews Services. She tirelessly worked to advocate on behalf of other patients regardless of their diagnosis, through her social media posts, by editing content from other rare disease columnists, or lending an empathetic ear to other young adults living with chronic illness.

Her humility and social media posts: Serena loved to post pictures on social media. Her captions accompanying a photo of her pet would frequently cause me to roar with laughter. I sometimes spend time looking through her posts because it helps me to remember her wit, charm, and humor. Serena had a unique laugh that I hope remains in my memory for years to come.

Her fairness: I often spent time venting to Serena about personal and professional grievances. She would often play devil's advocate, trying to be fair to all parties in a situation, while offering me a new perspective. Ultimately, she would validate my experience.

Her sense of style: Serena loved fashion and demonstrated her style with the clothes she wore in her photos on social media. I miss the selfies she took when she changed her hairstyle, bought a new outfit, or tried a different makeup look.

We miss you, Serena. You are not forgotten.
***
Note: Pulmonary Fibrosis News is strictly a news and information website about the disease. It does not provide medical advice, diagnosis, or treatment. This content is not intended to be a substitute for professional medical advice, diagnosis, or treatment. Always seek the advice of your physician or other qualified health provider with any questions you may have regarding a medical condition. Never disregard professional medical advice or delay in seeking it because of something you have read on this website. The opinions expressed in this column are not those of Pulmonary Fibrosis News or its parent company, BioNews Services, and are intended to spark discussion about issues pertaining to pulmonary fibrosis.