This Is Who I Am Beyond Pulmonary Fibrosis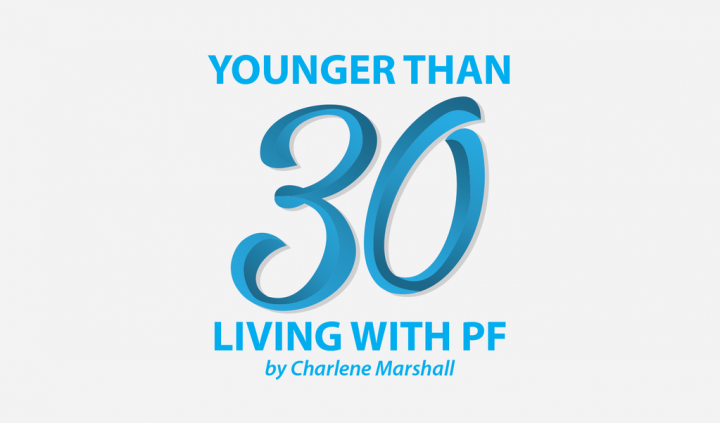 An emerging healthcare priority in the past decade has been patient-centered care. It is an idea that many facilities are still trying to define.
Patient-centered care is simple to me: person first, patient second. I'm grateful to my healthcare team for getting this right. Before my diagnosis with idiopathic pulmonary fibrosis (IPF), I hadn't identified as a patient or as having a disability. However, this disease is forcing me to explore the descriptors that I'd use for myself. Despite my wishes, I now identify as a patient who is chronically ill.
Identities are often contextualized depending on our environment. At work, I am a colleague. At home, I am a daughter, friend, sister, and dog owner. But I often wonder whether I've shared enough about myself outside of IPF. Being chronically ill can become our primary identity if we are not careful. I am not defined by my lung disease — I have more to offer the world.
A new initiative of Pulmonary Fibrosis News is our flash briefings. I recently began recording briefings to give a voice to my columns and to have another way for others to identify me. But even this initiative positions me as a patient, not as a person living with IPF. After three years of writing for BioNews Services, I don't know that I've ever introduced myself beyond the young adult learning to live with IPF.
I have many identities and want to share a little about myself beyond my diagnosis. Charlene Marshall is:
An avid crafter: An abundance of literature touts the benefits of hobbies for our mental health, including crafting. I try to use the time between medical appointments by making handmade gifts such as cards, scrapbooks, or vinyl signs. Not only does this help pass the time and keep my mind busy, but also it allows me to create personalized gifts for people that I hope they will cherish for years to come.
A devoted aunt: I have nieces and nephews whom I adore. Since my diagnosis, I find it increasingly difficult to keep up with them and their energy levels, so I don't spend as much time with them as I'd like. Every opportunity I have to see them is time I cherish, especially during warm summer days at our family cottage.
An introvert: My close friends might argue this one, but I enjoy time alone and in silence. I am content on my own and can find lots to do. Like most introverts, I balance time on my own with being among friends and family. Despite my commitment to share my story and network with others in the IPF community, I ultimately recharge by being on my own.
A "little" sister: In my family, I am the youngest and my siblings never let me forget it. In the context of living with IPF, I can't imagine how it feels for my siblings to know that their younger sister has a fatal lung disease.
An optimist and a realist: It sometimes drives people who are closest to me crazy that I try to be optimistic even in situations that may have bleak outcomes. Staying positive amid this IPF journey is important, but so is being realistic and accepting what we can't change. Both of these identities have shaped the topics of many of my columns.
Who are you outside of your diagnosis? In the comments below, tell us a little more about you as a person first, patient second.
***
Note: Pulmonary Fibrosis News is strictly a news and information website about the disease. It does not provide medical advice, diagnosis, or treatment. This content is not intended to be a substitute for professional medical advice, diagnosis, or treatment. Always seek the advice of your physician or other qualified health provider with any questions you may have regarding a medical condition. Never disregard professional medical advice or delay in seeking it because of something you have read on this website. The opinions expressed in this column are not those of Pulmonary Fibrosis News or its parent company, BioNews Services, and are intended to spark discussion about issues pertaining to pulmonary fibrosis.