The Dramatic Highs and Lows of a Patient with Pulmonary Fibrosis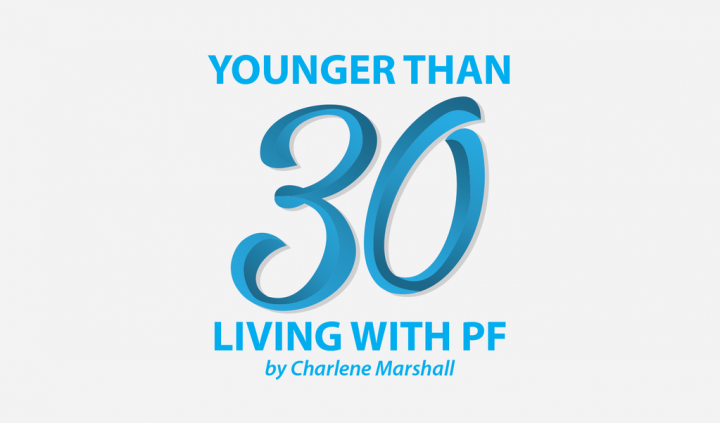 It is natural for people to experience highs and lows throughout their lives. Significant highs may include milestone events such as marriage, a baby's birth, or retirement. The death of a loved one, loss of a job, or a relationship breakdown are some examples of the lows we can experience during our lifetimes.
This ebb and flow of good and bad events are part of life. However, I am sometimes caught off guard when I experience a dramatic shift from a high to a low, or vice versa.
As a patient living with idiopathic pulmonary fibrosis (IPF), I try to embrace as many of my days as possible and intentionally look for the highs. Before I was sick, I was able to enjoy the highs of international travel, graduations, and achieving my dream career. What I consider important now has dramatically shifted. I get just as much of a high, or an adrenaline rush, out of smaller things involving friends, family members, and the people I love most.
Since my IPF diagnosis, it feels as though there are more dramatic shifts from highs to lows than before, or perhaps I am just noticing them more. I also recognize that there are tough moments: doctor's appointments that do not go well, losing friends to the same illness I have, or progression of my disease. What I didn't expect was just how dramatic (and exhausting) these shifts can be. This is something I found out this week.
One item on my mom's bucket list was to see one of her favorite country music performers in concert. An opportunity came up for me to purchase tickets to this concert as this artist was on her last tour in North America before retiring her singing career. My mom was thrilled. We enjoyed the concert together. What an adrenaline rush! To be among 10,000 other concertgoers who love the same music and could sing along to every song was very exciting and uplifting.
The effort of lugging my portable oxygen concentrator up into the stands with me was worth it. The energy in the stadium was something I'll never forget. When the concert ended I was on such a high and had an adrenaline rush that I knew would take a few days to come down from.
Unfortunately, only two days later I had a medical appointment that did not go well, and that adrenaline rush quickly came to an end. I experienced an emotional crash in which my mood shifted dramatically from the high of the concert to the low of getting bad news related to my IPF. I thought that this news had stolen the joy from my night out with my mom and that made me even angrier.
It didn't seem fair, but I suppose life isn't always fair. When something good happens I relish in the joy and excitement it brings me. However, it can feel short-lived. I often fall ill after attending a social event due to germ exposure, or it takes me days to recover from something that takes that much energy. However, I don't want to give up these outings.
What I need to work on moving forward is figuring out how to find some balance in the dramatic shift from a high to a low, and vice versa. When I experience a high, I really feel it, and it can change my outlook on so many things. If I hold onto feeling low for too long, it can be detrimental to my overall ability to cope with having IPF, and as a result, I need to find a way to balance out the dramatic highs and lows of living with IPF.
Do you experience these dramatic shifts while living with IPF/PF?  If so, how do you find a balance between the two? Check out the Pulmonary Fibrosis News forums  to discuss.
***
Note: Pulmonary Fibrosis News is strictly a news and information website about the disease. It does not provide medical advice, diagnosis, or treatment. This content is not intended to be a substitute for professional medical advice, diagnosis, or treatment. Always seek the advice of your physician or other qualified health provider with any questions you may have regarding a medical condition. Never disregard professional medical advice or delay in seeking it because of something you have read on this website. The opinions expressed in this column are not those of Pulmonary Fibrosis News or its parent company, BioNews Services, and are intended to spark discussion about issues pertaining to pulmonary fibrosis.