Negotiating with My Emotional Self: Internal Struggles of an IPF Patient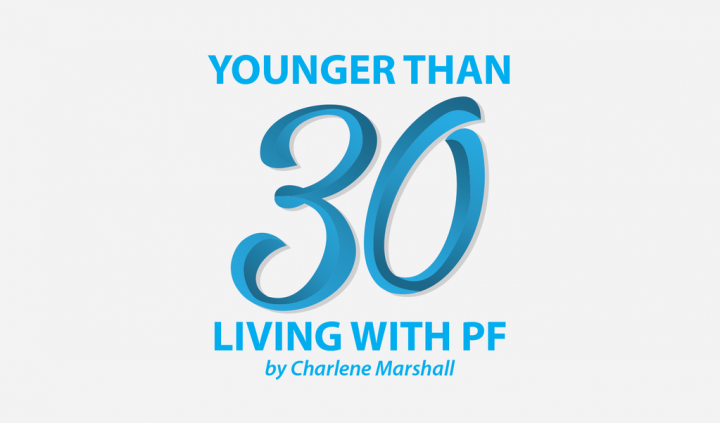 Have you ever had to persuade yourself to do something? I often negotiate with myself to complete tasks I don't want to do by rewarding myself with something enjoyable afterward. That worked when I was in school and cramming for exams: If I just get through this last chapter, I can watch a television show or go for a snack. Since my recent health setback, I find myself negotiating a lot more.
I remember the discussions with my physicians in 2016 when I was told that I had idiopathic pulmonary fibrosis (IPF). Because it was rare to be diagnosed as a young adult, the doctor was uncertain about how my disease would progress. He told me that things may progress slowly, or that everything could be different within a number of months. I was naïve and chose to believe that not much would change.
Because I believed it would be a long time before IPF would affect my life, most of the negotiating I did with myself was about normal, young adult tasks. I would persuade myself to go for a run or a workout with a friend in exchange for the promise of a weekend visit to my favorite store. I told myself that if I ate healthily all week, I could binge-watch a television show with friends on Saturday night. The negotiations were rarely difficult, and there were no consequences if I didn't uphold the bargain. But with IPF, few negotiations have no consequences if I don't follow through.
I have been quite ill since early November. I am now in the recovery phase after being in a hospital bed for so long. Pulmonary rehabilitation and physical therapy are painful, intense, and exhausting. I am often emotional and frequently negotiate with myself to complete tasks, especially physical exercise and strengthening activities.
But my usual strategies aren't working. It is only the lure of independence that entices me. Following are some of the negotiations I'm making with myself as an IPF patient who recently experienced an acute exacerbation:
If I eat enough, I won't need a nasogastric (NG) tube: My stomach lining sustained damage, and I had an NG tube placed. Because of the damage, eating solid foods is unappealing. But I need to eat enough to get rid of the tube.
If I get through rehab, I'll reduce my oxygen dependency: I used to need supplemental oxygen only at night and with physical exertion, but I've become dependent on it. A pulmonary rehabilitation program is painful and difficult, but my goal is to reduce my oxygen dependency.
If I get through physical therapy (PT), I'll be more independent: Stiffness and pain come to mind when I think about PT. But the harder I work, the more likely I am to gain back some of the independence I've lost.
If I manage my medication regimen as directed, I'll feel better: Any patient living with a chronic illness knows that managing, tracking, and organizing medications can be exhausting. But taking medications as directed is going to help my body live with IPF the best it can.
If I get this work done, I'll be able to relax: I am guilty of this far too often! I need to do better at prioritizing rest and relaxation before I complete my work.
What negotiations do you have with yourself as an IPF/PF patient? In the comments below, tell us about them.
***
Note: Pulmonary Fibrosis News is strictly a news and information website about the disease. It does not provide medical advice, diagnosis, or treatment. This content is not intended to be a substitute for professional medical advice, diagnosis, or treatment. Always seek the advice of your physician or other qualified health provider with any questions you may have regarding a medical condition. Never disregard professional medical advice or delay in seeking it because of something you have read on this website. The opinions expressed in this column are not those of Pulmonary Fibrosis News or its parent company, BioNews Services, and are intended to spark discussion about issues pertaining to pulmonary fibrosis.