Holding Tight to What's Positive Up Ahead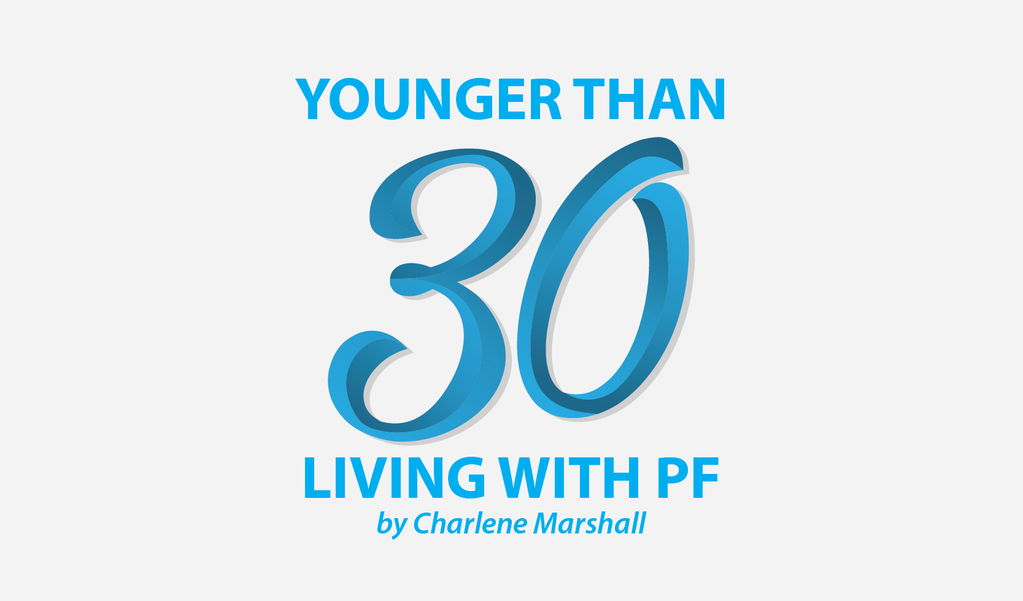 Throughout this yearlong journey with idiopathic pulmonary fibrosis (IPF), to which I am an unwilling participant, I have often spoken with others about the benefits of having something positive to look forward to. Knowing something good is on the horizon helps in coping with this disease — whether it be something you are excited about, or something that makes you feel good. I find just looking forward to this something helps me ground myself, and to balance out all the medical appointments and jargon. Especially when the emotional turmoil of IPF becomes too much.
When I write out my weekly schedule/calendar, I try to find something positive. It could be going with friends for dinner, or dedicating an evening to take my dog to the local dog park and watch her play. It could be catching up with my friends from Australia via a Skype chat, or designating time to be alone at home and watch a movie in bed.
Whatever you choose, look forward to it. It doesn't have to be a grand event; something small can have just as much meaning. That said, I choose to write this column about something I am looking forward to in a few weeks that is, for me, a grand event. It is a chance for me to reclaim from IPF a bit of control over my life. Let me explain …
For those of you who have read my columns for a while, you know that I used to love to run. While I couldn't go very far, nor was I a very strong or graceful runner, I enjoyed it nonetheless, and miss it terribly. It is now spring here in Canada, and I think back to this time last year, when I was diagnosed with IPF. At the time, I was not yet really feeling the physical effects of the disease. I was still going out just as the sun was going down with a light jacket, and able to complete a run without issue.
With spring finally arriving, I recently sent a text a close friend, Sally, who is also a runner. I told her how much I was thinking of her, and how I imagined how much she is enjoying this beautiful weather to run in. This friend knows of my struggles with IPF, and my desire to put on my running shoes and just go. Sally also has one of the kindest hearts I have ever met.
She informed me that, in a couple of weeks, she is taking part in a 20 km run in our city, and asked me if I would be willing to join her for the last kilometer of that run! She let me know that she thinks she will be really tired, and will struggle to finish by the time she reaches the end. She said that having someone waiting for her to get her through that last 1 km will be both helpful and motivating.
The plan is that I will wait at the 19-km mark with her husband, and run/walk/jog the last kilometer with her to the finish line. Just thinking about it gives me goosebumps and brings a tear to my eye, because I don't think it is physically possible for me to complete a run of any length on my own. Here, I am still able to experience the "high" of participating in a run, even if it is a short one and on the tail end. Even better, by participating I hopefully will help encourage and motivate my friend to finish an amazing 20-km run — and maybe someday be able to run the full thing with her!
This run is something that I am looking forward to. It is something positive that I will try to remember when everything in relation to my disease becomes overwhelming. It is a grand thing that is marked on my weekly calendar/schedule with much excitement.
It takes place Sunday, April 30, and I am eagerly waiting for that day to wear my Lung Foundation running shirt, and show IPF that I can reclaim a bit of control over my physical abilities!
***
Note: Pulmonary Fibrosis News is strictly a news and information website about the disease. It does not provide medical advice, diagnosis, or treatment. This content is not intended to be a substitute for professional medical advice, diagnosis, or treatment. Always seek the advice of your physician or other qualified health provider with any questions you may have regarding a medical condition. Never disregard professional medical advice or delay in seeking it because of something you have read on this website. The opinions expressed in this column are not those of Pulmonary Fibrosis News, or its parent company, BioNews Services, and are intended to spark discussion about issues pertaining to pulmonary fibrosis.