Living Out Loud: Striving for My Best Life With IPF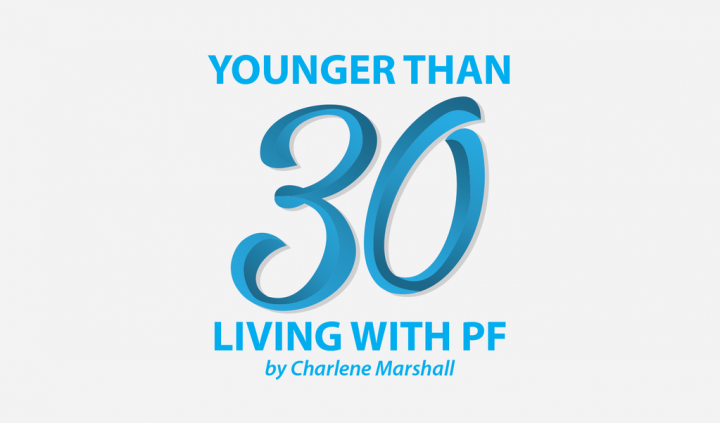 Two years ago today, an inspirational young woman with whom I had the privilege of working for several years passed away. She died of an incurable cancer that no one should ever have to face. While fighting this ginormous battle, she exhibited the most compassion, selflessness, and courage that I have ever witnessed.
Out of respect for her privacy, I will name her "Kate." As her friends described, "She was just good at life." "She gave her love so freely." "She always strived for excellence." As I write this and look at the clock, it was two years ago, nearly to the minute that Kate took her last breath.
She is missed and I am thinking of her today. I am also thinking of the way she has influenced my life, especially now that I face a life-threatening illness as a young adult. Kate was passionate about the arts. She was heavily involved in artistic design, theater, and music. The best way I can think of summarizing her life was that she wasn't afraid to live out loud.
What I mean by this is that she took risks, she dedicated her entire heart to the people who loved her, she stood up for what she believed in, and she never judged anyone else by their abilities — ever. I believe she lived and loved more in her short life than most people do in their full lives, and this has never left me.
As the second anniversary of her passing is here, it's hard to not want to live like she did. And so, I am going to try harder to do this in 2018.
Admittedly, throughout the past two years, I have experienced loss, an abundance of sadness, and a lot of anger — all things that certainly don't show a person's true colors. I have complained and been irritable or impatient at times when it wasn't necessary. I've given power over my emotions to things and people who didn't deserve to have that control. I understand that all of us are human and have these moments, but I made it my goal to have fewer of them this year, and to really try to embrace positive energy, love, healing, and friendship in the upcoming year.
As I sit back and think of Kate and our time together, my desire to have a year in which I focus on all of these things becomes that much stronger. While my life is likely to be shortened due to idiopathic pulmonary fibrosis, it is not over — nor is it ending now. None of us know when our expiry date will be, regardless of having a chronic illness or not. And it feels so cliché to say this, but it is so important to enjoy every day. Just like last year, I know I will have bad days, likely even failures this year. But the important thing is to try harder than before to be better.
This year, I want to live out loud like Kate did, and if something happens to me, I want people to describe me like I have Kate. The hardest part of my desire to live like she did is that she will never be able to know the impact because I never told her. Truth be told, I don't think I realized the impact and the inspiration she had on me until after she died.
Following are my commitments to myself (and to Kate, in her memory) in the upcoming year:
I have friends who love me, and I am lucky for this. I will give my love to them freely and support them in everything they do this year. I will hold them accountable for their own goals for themselves, to be the best person they can be.
I'm faced with a life full of breathing challenges ahead, but not an impossible life. With that time, I won't compare my abilities to others and be angry about what I can't do. Instead, I will cherish what I can do, and continue to push the limits and boundaries of my disease.
Reducing the impact of financial stress. I will stop worrying about this as much, and stop letting it control or hold me back from the things I want most in life. I will make smart financial decisions, and figure out a way around any financial roadblocks that keep me from the life experiences I want to have. 
Seek adventure. This doesn't have to be a grand task, it can be simple and local; trying something new or opening up to a new experience can be considered adventurous. I will have adventures, local and abroad, in 2018. 
I miss you, Kate. Thanks for inspiring me!
***
Note: Pulmonary Fibrosis News is strictly a news and information website about the disease. It does not provide medical advice, diagnosis, or treatment. This content is not intended to be a substitute for professional medical advice, diagnosis, or treatment. Always seek the advice of your physician or other qualified health provider with any questions you may have regarding a medical condition. Never disregard professional medical advice or delay in seeking it because of something you have read on this website. The opinions expressed in this column are not those of Pulmonary Fibrosis News or its parent company, BioNews Services, and are intended to spark discussion about issues pertaining to pulmonary fibrosis.