The Conflicting Feelings and Fears of Traveling with IPF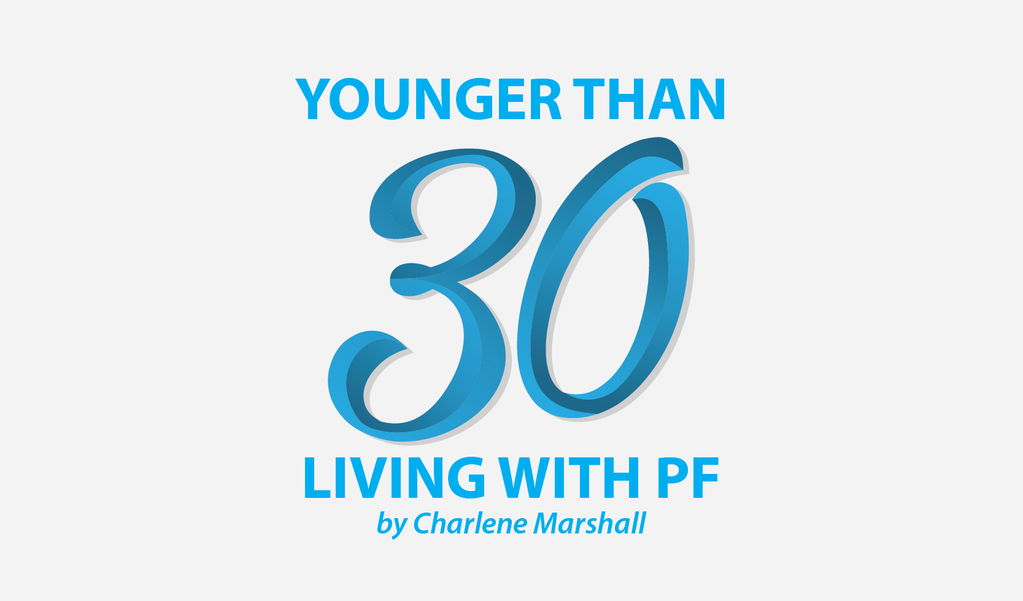 For those of you who know me personally, you likely are aware that I am excited about an upcoming trip to celebrate my 30th birthday. More than the fact that it's my birthday, I am looking forward to this trip because it not only is a vacation from work and the chaos of life right now, but also it is time away from medical appointments and procedures. Most of all, I will be spending quality time with two really important people in my life.
What you might not know is that I have some conflicting feelings, fears, and anxieties about traveling. This never previously existed for me. I loved to travel, and the farther from home the better! When I first went to Australia a few years ago, I was not nervous. Instead, I was excited about exploring a new country. I knew I would love Australia, and I knew that there was little risk of something happening to me because I was mostly healthy and ready for adventure.
What I didn't know was that I likely already had idiopathic pulmonary fibrosis (IPF), but I was asymptomatic, meaning I had no idea that my lungs were filling with scar tissue that eventually would lead to my being unable to breathe properly. As a result of not knowing this, I did not have anxiety about this trip or fears that something might happen to me. Unfortunately, I cannot say the same about this trip.
Don't get me wrong; my excitement for this trip trumps by far the anxieties I am feeling. But there is this little fear of "what if?" in the pit of my stomach that I cannot ignore as it draws nearer. I know many others reading this column who have IPF or other interstitial lung diseases have successfully traveled and had a wonderful time. I have, too,, including my return to Australia for the third time just last fall, where I had an amazing trip and made incredible memories with wonderful friends. That said, my lungs were in better physical condition than they are now.
Following are some of the things running through my mind that are causing anxiety about my upcoming trip:
Accessibility: This is something I have never had to be aware of on previous trips. I could climb stairs or walk up hills, but that is no longer the case. Needing my oxygen regularly, I prefer not to do stairs due to how short of breath I get. This means that while on my trip, I will have to look for elevators everywhere, including on the subway, in bus terminals, and in and out of different venues.
Medications: Typically traveling with a few medications is not a problem, as airport personnel expect people to have a few pill bottles with them. However, with the amount of medications I am on, I find it easiest to have them organized in one of those pillboxes for AM/PM, etc. By doing this, it means that my medication is not in the original containers. I know that I should re-organize all of my medications into their original bottles to clear customs. I'm not used to taking them this way; what if I miss a dose as a result of not having them organized like I normally do?
Germs: At this time of year, germs are everywhere, especially on airplanes, at malls, or in crowded spaces. I know I need my Vogmask on at all times while away, and I will take additional precautions to protect myself from germs, such as frequently washing my hands. There is not much more I can do to protect myself, and I suppose the threat of becoming sick is always going to exist.
Keeping up/not slowing others down: While the two friends I am going with know my abilities better than most, I still fear not being able to keep up and being able to do everything we want to. There is a ton to see in the city we're going to in a short period of time, and I want to see it all! 
An emergency out of the country: I am not as worried about this because I have paid for extra insurance coverage to get me what I need if there is an emergency. Also, anyone could have an out-of-country emergency at any time, regardless of a chronic illness. Although I have been thinking about it, I try to put this at the back of my mind, knowing I have done everything I can to prevent an emergency.
Do you have any additional tips to share? Here's hoping for a wonderful trip, celebrating a milestone birthday with lots of laughs and great memories!
***
Note: Pulmonary Fibrosis News is strictly a news and information website about the disease. It does not provide medical advice, diagnosis, or treatment. This content is not intended to be a substitute for professional medical advice, diagnosis, or treatment. Always seek the advice of your physician or other qualified health provider with any questions you may have regarding a medical condition. Never disregard professional medical advice or delay in seeking it because of something you have read on this website. The opinions expressed in this column are not those of Pulmonary Fibrosis News, or its parent company, BioNews Services, and are intended to spark discussion about issues pertaining to pulmonary fibrosis.