A Gratitude Miniseries: February 2018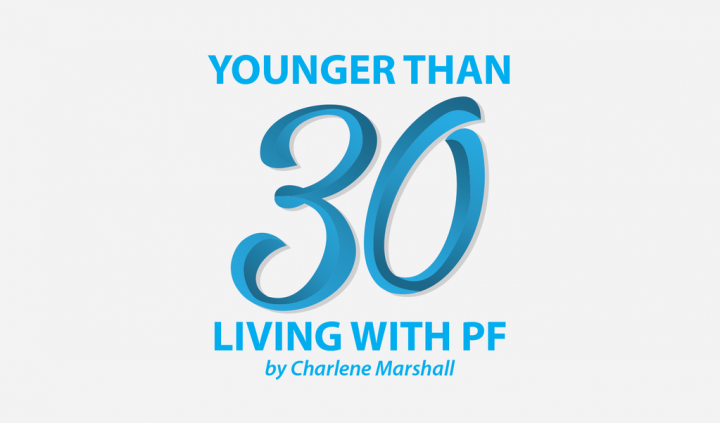 If you have been reading my previous columns, you might recall that at the beginning of the new year, I decided to write a gratitude piece as each month in 2018 comes to a close. It is hard to believe this is the case for February already!
The goal of these gratitude columns is to reflect on the month passed and write down what I am grateful for and why. I have always treasured the idea of a gratitude journal, but I have never been able to keep up with writing in it each evening.
As I mentioned in my first "Gratitude Miniseries" column, writing about the things I am thankful for holds me accountable for reflecting on the month that has just passed and noting what brought me joy. It is an opportunity for me to document some of the wonderful experiences that I will be having this year, and I am excited to use these columns at the end of 2018 to reflect on my year and how much I have to be grateful for.
Despite it being a short month, February was jam-packed. In addition to the specific events that I have shared below, February was also a month of continued healing and personal growth. It was the month that a new project launched and I am thrilled with that project's success thus far. Here are a few more things that I am grateful for throughout February 2018:
Massages: Lately, I have been receiving regular massage therapy treatments once per week for pain relief and muscle relaxation. These have made an incredible difference in helping me deal with pain, improving my sleep, and allowing my body overall to feel more relaxed and rejuvenated. In addition to physically feeling better following a massage, I also feel better mentally and emotionally as I thoroughly enjoy my conversations with my registered massage therapist. This month, I am particularly grateful for her and how her talents have been able to help me cope with my idiopathic pulmonary fibrosis (IPF).
Lunch with a colleague: This may seem like a mundane task for many, but I adore so many of my colleagues and am grateful for an opportunity to catch up with one of them a few weeks ago over a special lunch. This colleague always makes me laugh, and we aren't often able to get together for one-on-one time. I am thankful for her!
Crafting fundraiser: On the Saturday of the long weekend in February, I attended a very special event with my cousins and my aunt. This was a crafting weekend, something I thoroughly enjoy and find therapeutic as I deal with my lung disease. What made it even more special was that it was a fundraiser in memory of the host's husband, who unfortunately passed away unexpectedly from a heart condition. With having a lung disease, I know firsthand how important both lung and heart health are, so I was very touched to be able to participate in a day that was honoring this man's life. Not only was it a beautiful day to catch up with my own family members and get some outstanding projects done, it was also an opportunity to give back to a cause that I believe in. 
My nephew's birthday: He turned 11 this month and I can't believe how fast he is growing up. I am grateful for feeling well enough to drive to the city he lives in on the night of his birthday and join my brother and his family for my nephew's birthday dinner. Then I took him out to pick up his birthday gift and his choice of birthday dessert, which we all shared upon returning home. I am not able to see my nephews as much I'd like these days, and I am thankful for the opportunity to spend another birthday with him!
An opportunity to share my story: This past weekend, I was given the opportunity to travel internationally to speak about my experience as a young adult living with a lung disease. This was an incredible opportunity! I spoke in front of doctors, researchers, advocates, and other patients on the topic of what it is like to live with a fatal lung disease as a young adult. I was also inspired by other patients' stories and am filled with hope about future research and treatment options in the fight against IPF. Connecting with other patients and hearing their stories was such a privilege, and I won't soon forget how grateful I am to have this opportunity.
Sometimes it can seem difficult to find things to be grateful for while living with IPF. But there is always something. What are you grateful for this month?
***
Note: Pulmonary Fibrosis News is strictly a news and information website about the disease. It does not provide medical advice, diagnosis, or treatment. This content is not intended to be a substitute for professional medical advice, diagnosis, or treatment. Always seek the advice of your physician or other qualified health provider with any questions you may have regarding a medical condition. Never disregard professional medical advice or delay in seeking it because of something you have read on this website. The opinions expressed in this column are not those of Pulmonary Fibrosis News or its parent company, BioNews Services, and are intended to spark discussion about issues pertaining to pulmonary fibrosis.