Lung Disease and Transplantation: The Harsh Realities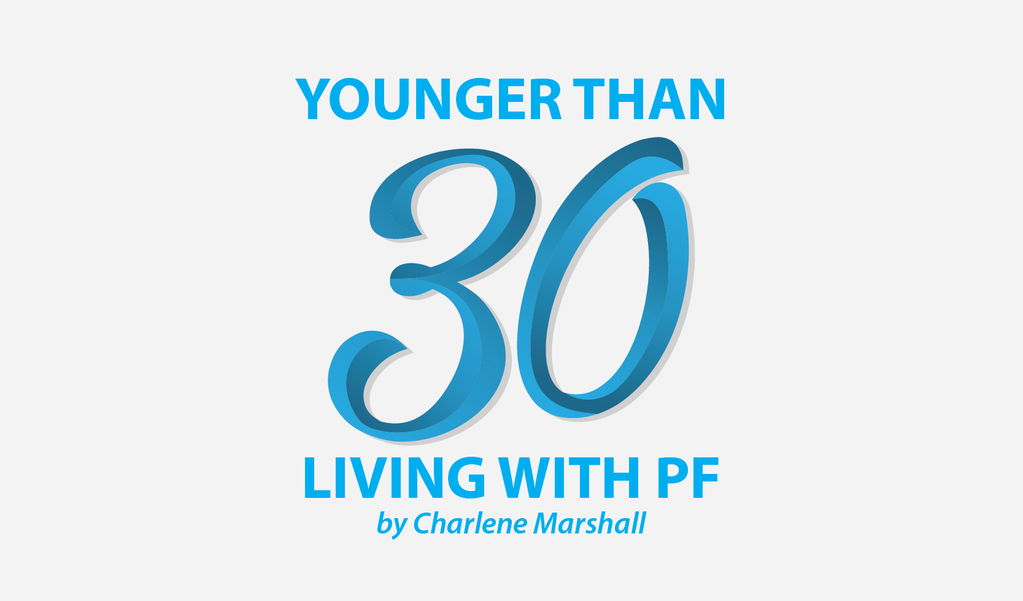 In previous columns, I have alluded to the world of lung diseases and organ transplantation as one that is unique and very different from the life that most people experience. This is especially true for young adults, who naturally focus on building a career, strengthening relationships, starting a family, and achieving financial security. Health issues such as a lung transplant are far from their minds.
While those things are important to me, too, as a young adult living with the life-threatening illness idiopathic pulmonary fibrosis (IPF), I have unwillingly been thrown into the world of lung disease and organ transplantation. Sometimes having exposure to that world is a blessing, as it can be incredibly inspiring to hear the stories of others. At the same time, the world of lung diseases and organ transplantation also can be terrifying, sad and unfair.
Most of the time I choose to look at the positive and consider exposure to this world as a gift, one that I share with many amazing people who are living very difficult stories of their own. Other times, especially when someone dies, I have moments when I would do anything not to be part of this community.
More specifically, the moments I wish I were not part of this community happen primarily because someone I care about has passed away from lung disease or transplant. Every time this happens, my heart aches again and I am instilled with fear and anxiety about my own journey.
Lately, however, I have been able to add another reason why I wish I were not part of this world, one I had not thought about until recently. That reason is realizing how many people in my own "lung community" have needed second transplants. How is this at all fair? Right now, as I sit in sadness that another lung buddy of mine has passed away, I also feel angry that the process of organ transplantation, particularly lung transplants, have failed these friends despite their exceptional strength and courage.
In the past few months alone, I have encountered four patients and friends, all younger than 50, who have either been listed or received a second double-lung transplant. Another young adult was listed, but unfortunately passed away before lungs became available for her. All of these individuals also have had their transplants within the past five years or so. This is really scary for any interstitial lung disease (ILD) patient, or anyone facing a lung transplant as part of their treatment plan for their disease.
I know there are many stories of longevity following lung transplants, and I am thankful for those. However, as I grieve the loss of another young transplant and lung disease patient, I am struggling with the harsh truth of what I have always been told: Organ transplantation is not a cure.
Before people jump in with comments on how far the medical world involving lung diseases and organ transplants has come, please understand that I do know that, and I am very grateful. I also know there are amazing stories of survival and longevity out there for people who have received a double-lung transplant, and I often cling to those stories for hope. I do, however, think it is a natural need to process the fear, frustration, and upset that arises as a result of someone you know losing their battle with the same disease you are facing.
Despite being told, I don't think I had a true understanding that lung transplantation is not a cure for any disease. Instead, it is swapping one disease process for the management of another. I have been told this many times. But after hearing about another patient who needed a second double-lung transplant, and who unfortunately did not survive, that awful truth is weighing on me heavily today.
Thank you for reading.
***
Note: Pulmonary Fibrosis News is strictly a news and information website about the disease. It does not provide medical advice, diagnosis, or treatment. This content is not intended to be a substitute for professional medical advice, diagnosis, or treatment. Always seek the advice of your physician or other qualified health provider with any questions you may have regarding a medical condition. Never disregard professional medical advice or delay in seeking it because of something you have read on this website. The opinions expressed in this column are not those of Pulmonary Fibrosis News, or its parent company, BioNews Services, and are intended to spark discussion about issues pertaining to pulmonary fibrosis.