Lessons Learned in the ER: A PF Patient's Experience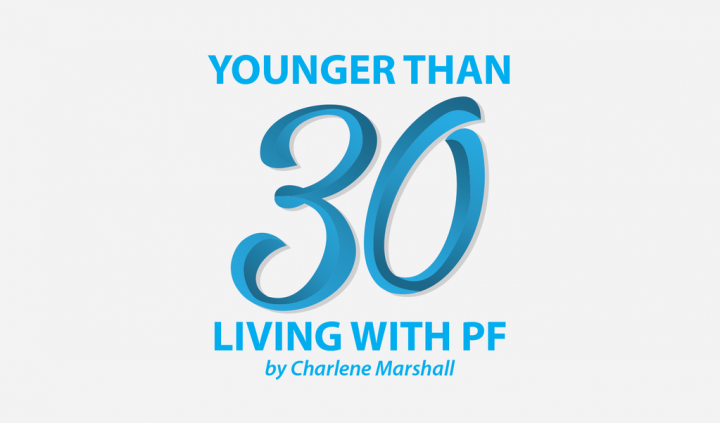 For those of us living with idiopathic pulmonary fibrosis (IPF), trips to the emergency room (ER) are inevitable. These trips could be due to fighting off a virus that affects our ability to breathe, an exacerbation, or simply a secondary symptom of our disease. Unfortunately, as a patient with this life-threatening illness, this is something I experience often, and recently I spent some time in the ER.
Despite having multiple teams that follow me as an outpatient for my IPF, including a pulmonologist, rheumatologist, cardiologist, and now a neurologist as a result of a recent concussion, I am always admitted to the hospital via the ER.
When I am unwell and unable to reach my medical teams as an outpatient, my safest next step is to go to the ER for assessment and treatment. This might take place entirely in the emergency department, or it might end in an admission to the hospital. Regardless of treatment location, the ER is an environment I am familiar with due to my IPF diagnosis.
During a recent visit to the ER, I had to think of some positive aspects of my experience, as unfortunately, I waited hours for assessment despite feeling like my symptoms were serious. I was triaged accordingly and then left to wait in a small area of the ER for over eight hours before a doctor could see me.
While I felt myself becoming upset and emotional about this, I knew there must have been higher priorities in the hospital. To occupy my mind while I waited for both the on-call physician's assessment and the possible treatment, I began writing a list. This list compiled the lessons I learned from being a "frequent flyer" in the ER, and I thought I would share it with other IPF patients who also visit the ER often.
Following are some of the lessons:
Have patience! As someone who is generally impatient, this is a hard lesson to learn. During my most recent visit to the ER, it was certainly something I needed reminding of. What really helped me with my patience during the visit (and made me feel grateful as well) were the multiple overhead pages for a critical care physician required for a resuscitation. I was thankful that I was not the patient in desperate need of a physicians' attention or critical enough to be their priority. Since I was stable despite not feeling well, this experience reminded me of the importance of having patience in the ER.
Be prepared. The reason for my recent ER visit was actually not my lungs, but rather a long-term headache; eventually diagnosed as a concussion. At times, the pain in my head was so significant that I didn't want to have my eyes open when talking with the nurses. What I realized would have been helpful for me to have readily available was a list of the medications I regularly take, along with the dosages. I also learned that preparing questions about my symptoms and things I would like them to look for would have been helpful as well.
Advocate for your needs. One of the hardest things about ER visits for me is the placement of intravenous (IV) lines. This is because my veins roll away or collapse due to such frequent blood work, and it becomes difficult to get a line in my arm, foot, or neck. While talking to the nurse after multiple failed IV lines, I suggested she try my hand, as they usually have success there despite it being very tender. She let me know that I could advocate for this in the future to avoid the pain and trauma of multiple IV attempts.
Trust your instincts. I do not like visiting the ER if I can avoid it, and usually when I go in for check-ups, it is for something I feel warrants immediate attention. Going in for a headache recently was really hard for me because I didn't feel it was emergent enough to visit the ER. My instincts told me that something wasn't right, though, and that I didn't just have a headache. I also advocated for a specific scan I thought would give us more information. I am thankful I trusted my instincts, as this test was how my concussion was diagnosed and subsequently will be treated.
 Do you have any lessons you've learned from visiting the ER as an IPF patient?
***
Note: Pulmonary Fibrosis News is strictly a news and information website about the disease. It does not provide medical advice, diagnosis, or treatment. This content is not intended to be a substitute for professional medical advice, diagnosis, or treatment. Always seek the advice of your physician or other qualified health provider with any questions you may have regarding a medical condition. Never disregard professional medical advice or delay in seeking it because of something you have read on this website. The opinions expressed in this column are not those of Pulmonary Fibrosis News or its parent company, BioNews Services, and are intended to spark discussion about issues pertaining to pulmonary fibrosis.