My New Reality: Just Doing Things Differently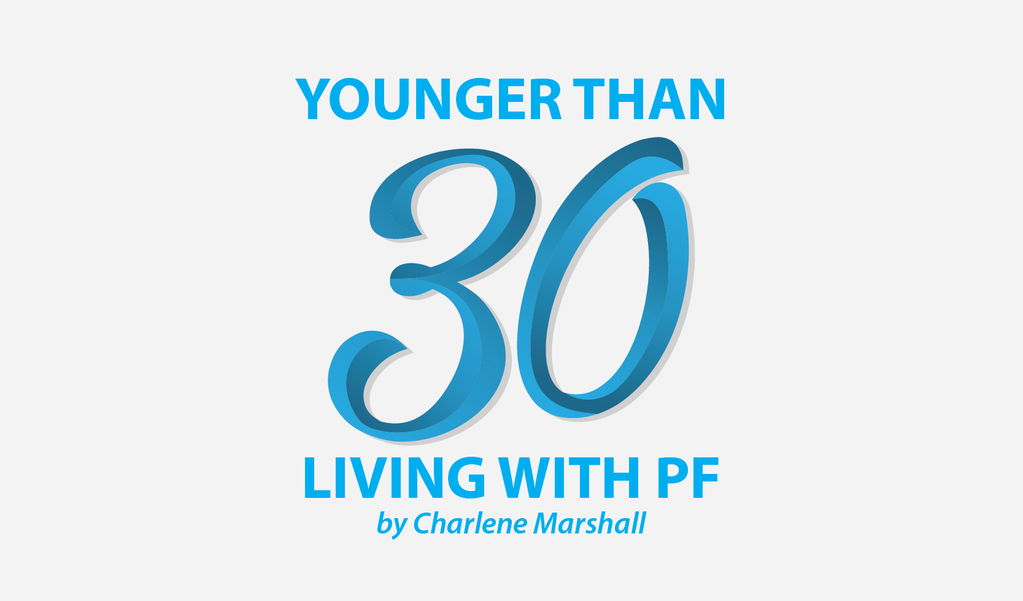 This past weekend, I was able to get away from all of my medical treatments, therapies, and appointments and spend time at my cottage with two dear friends. We had been planning this for a long time, and I knew it was going to be a weekend to remember. Little did I know how hard I would laugh, how loved I would feel, and how happy I would be to be by the lake, even while lugging my oxygen around.
These individuals have been my rocks and have endured nearly everything with me, from good and bad news to harsh treatments, losing friends post-transplant, and witnessing the daily struggle that comes from living with idiopathic pulmonary fibrosis (IPF).
It was really special for me to be able to show them my little slice of heaven, where I grew up, and where I often spend most of my weekends during the summer. It also felt a little bittersweet, because one of these friends is about to embark on a wonderful adventure around Europe for three weeks. While it may seem like three weeks is not a long time, it can be when that person is in your life nearly every day. I am so excited for her to experience this adventure, although I wish more than anything that I was healthy enough to join her. Lately, I have had a terrible urge to travel, as this is something that brings me great joy and I have not been able to do so in a long time.
In addition to spending this quality time with friends, this weekend also was a confirmation for me in the sense that I can still do things I enjoy — I just have to do them a little differently now.
After a long day of walking with my oxygen and showing my friends around the main beach of the town nearest my cottage, I was delighted to see an elevator had been built for those of us who need it to see the view from a rooftop patio. This was not there when I was younger, and I never would have thought I would need an elevator to show friends around the beach. I was fully prepared for them to walk up the stairs and see the stunning views of the water, but I feared that I would not be able to experience it with them because I could not do that many stairs. In the end, I could still share this with them — I just had to do so a little differently this time.
Another favorite summer pastime of mine is watching the sunset, as the lake my cottage is on faces west. As a result, it has one of the most beautiful sunsets I have ever seen. It has not been easy for me to see a lot of sunsets this summer for a number of reasons, but I am happy to say that watching a beautiful sunset this weekend with my friends also was a bittersweet moment.
I had a couple of tears fall as I sat appreciating how beautiful Mother Nature can be and how much I appreciated being in that moment, surrounded by people who love me and in a place that is very special to me. I also had a moment of feeling grateful for my portable oxygen tank, which is far different from how I normally feel about it, which is annoyed and frustrated that I have to lug it around. In this moment, I was grateful for medicine and the professionals who are able to manage those of us who have a lung disease with supplemental oxygen.
I am thankful that although it can be frustrating, portable oxygen still allows us to experience the things we enjoy in our lives — just a little differently. Instead of walking down to the beach, I had to ride, and instead of putting my feet in the water, I had to sit by the shore and watch my friends at the water's edge. Although these are things I would have loved to have done, I know that I will be able to do them in the future with healthy lungs. I also feel grateful to have had an opportunity to watch not only the sunset, but also my friends enjoy it,
Sometimes I find on this journey with IPF that I am reminded in subtle ways to be grateful. It is easy to succumb to sadness, depression, and disappointment for what you've lost as a result of your disease (and believe me, this happens often). But I am thankful still for the opportunity to do things that I enjoy. I just have to do them differently, and that is my new reality.
***
Note: Pulmonary Fibrosis News is strictly a news and information website about the disease. It does not provide medical advice, diagnosis, or treatment. This content is not intended to be a substitute for professional medical advice, diagnosis, or treatment. Always seek the advice of your physician or other qualified health provider with any questions you may have regarding a medical condition. Never disregard professional medical advice or delay in seeking it because of something you have read on this website. The opinions expressed in this column are not those of Pulmonary Fibrosis News, or its parent company, BioNews Services, and are intended to spark discussion about issues pertaining to pulmonary fibrosis.