As a Patient with a Rare Disease, Here's What Rare Disease Day Means to Me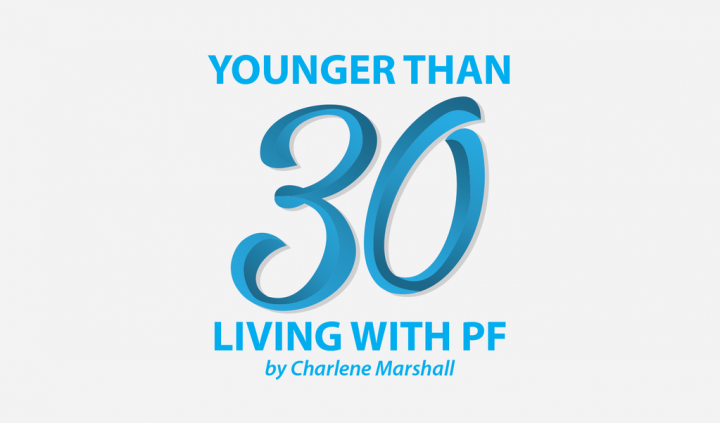 Today, Feb. 28, is Rare Disease Day. Rare Disease Day is a movement founded by EURODIS, a nonprofit alliance that is the voice for people living with rare diseases in Europe.
Since its inception in 2008, Rare Disease Day has taken place on the last day of February each year. Hundreds of events are taking place around the world to raise awareness of the more than 7,000 rare diseases. Will you consider joining the Rare Disease Day 2018 movement to highlight the importance of rare diseases?
If you are reading this column, a rare disease likely has impacted you or someone you love. Rare Disease Day's website states that one in every 20 people will live with some type of rare disease in their lifetime. If you think of your networks of friends, family members, and colleagues, it is likely that several people you love have a rare disease, if you apply the staggering statistic.
For me, this highlights the importance of raising awareness of rare diseases, which can strike a patient at any point throughout their lives. Rare diseases don't discriminate, and a patient's life can transform overnight. Unfortunately, this happened to me.
Idiopathic pulmonary fibrosis (IPF) is a life-threatening disease that produces scarring in the lungs, which then prevents oxygenation. Eventually, a patient living with IPF will go into respiratory failure and may need a lung transplant. IPF falls within the 7,000+ diseases that are considered rare, but for me, it doesn't feel rare at all. After my IPF diagnosis in 2016, I knew that I had to use this experience to make a difference. This is why I consider myself an advocate for patients living with rare diseases, particularly lung diseases.
As a young adult, I never thought I would have lung disease, and my doctors likely thought similarly — I was misdiagnosed for nearly a year. It is important to help raise the profile of rare diseases, including IPF, so that people are made aware of the early signs and symptoms of this disease. The earlier a diagnosis is made, the better management and treatment a patient can receive. Rare Disease Day is one example of how patients, advocates, and caregivers can unite and raise awareness of rare diseases. In addition to raising awareness, here is what a day dedicated to rare diseases mean to me:
Rare Disease Day gives me hope
When people unite for a common cause, there is no telling what is achievable. Awareness is created, and we raise essential funds for research. If you recall, a couple of years ago a campaign was trending on social media called the "Ice Bucket Challenge" to raise funding and awareness for amyotrophic lateral sclerosis (ALS). To read more about the impact of this campaign on ALS research, click here.
Helps others understand
Living with a rare disease can feel extremely lonely because there aren't many others who can truly understand the struggle. Rare Disease Day is an opportunity to not only highlight my own struggle, but also the struggles of all patients living with a rare disease. This makes me feel less isolated. A campaign dedicated to raising awareness of rare diseases also illuminates just how many diseases are considered rare, and how many patients these diseases impact. Helping others understand makes me feel less alone.
Sends a common message that all rare diseases are important
Unfortunately, in today's society, a stigma still exists about diseases that are invisible. This stigma is that invisible illness is a label exclusive to mental health issues and doesn't include physical diseases. Rare Disease Day unites people in a common message to society: All rare diseases are important. This message both comforts and empowers me.
Creates a space for me to take a stand
Because there is no cure for IPF, it often feels as if there is nothing I can do about the disease that has forever changed my life. Rare Disease Day gives me the chance as a patient to stand up against my disease and raise awareness of it. To tell others, "Yes, I do have IPF. But I am much more than my rare disease."
Please join me in raising awareness for Rare Disease Day 2018!
***
Note: Pulmonary Fibrosis News is strictly a news and information website about the disease. It does not provide medical advice, diagnosis, or treatment. This content is not intended to be a substitute for professional medical advice, diagnosis, or treatment. Always seek the advice of your physician or other qualified health provider with any questions you may have regarding a medical condition. Never disregard professional medical advice or delay in seeking it because of something you have read on this website. The opinions expressed in this column are not those of Pulmonary Fibrosis News or its parent company, BioNews Services, and are intended to spark discussion about issues pertaining to pulmonary fibrosis.