Adjusting to Pain: The Reality of Living with IPF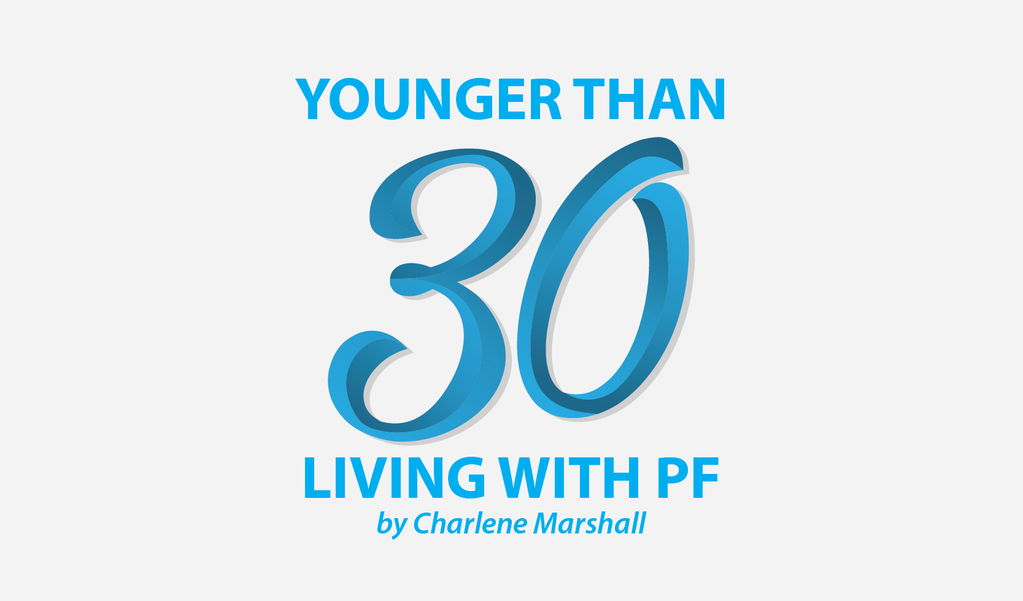 As I sit down to write this column, I am consciously aware of, and thinking specifically about, where I feel pain in my body. Right now, both of my calves are sore. They feel as if the muscles are wound tightly around one another. My right forearm is aching, my hips are a bit sore, and I have both stiffness and muscular pain throughout my lower to upper back, throughout my shoulders, and across the front of my chest. I also have a slight headache behind my eyes, and my stomach is pretty upset from a new antibiotic I am on as a result of a bacterial infection.
For those of you reading this who are also living with idiopathic pulmonary fibrosis (IPF), the idea of living with pain every day and adjusting to how it impacts your daily life will not be new to you, I'm sure.
Many people don't understand how a lung disease, such as IPF, can manifest into pain for the people living with it. I have to admit, at first I was one of those people. About six months after my diagnosis, my doctor offered me regular pain medications and I politely declined, which seemed to surprise her. At that time however, I wasn't in pain regularly and usually just felt discomfort or pain when I caught a cold and was coughing more than normal.
Since then, things have changed dramatically for me. I regularly have pain now, often in the form of muscle pain, joint discomfort, or a sore back and chest from my dry cough. I recently had a cold and pulled muscles in my back from coughing so hard while trying to clear my throat and get enough oxygen.
The pain I am feeling now likely is a result of that. But I frequently feel pain in my back and chest. I know from speaking with others that they can relate to this as well. I try to alleviate the pain by using natural products or with gentle exercise. I really don't want to take additional medications for pain, although sometimes I have to in order to get some relief.
If you're an IPF patient, do you have any gentle, noninvasive techniques or exercises that have helped alleviate your pain?
In addition to being a giant pain in the butt (pun intended), pain has also been a nuisance in my life for many other reasons. Some of these include:
Everyone jokes with me now that I am the family or workplace weather woman! This is because I have paid close attention to the weather since my IPF began to worsen. Specifically, I look at the temperatures and whether the day is expected to be hot or cold. Both of these impact my breathing. If my breathing is rapid because it's too cold, I often find my chest is tight and become wheezy with a more intense dry cough. That cough then leads to using my pulmonary muscles more, and I become sore throughout my back and chest. If it's too hot, I find I struggle to get a deep breath in, and trying to gasp deeper also creates a cough and overuses the muscles in my chest. It is important for me to gauge my daily activities based on the weather. I also check to see if rain is in the forecast. I have yet to really confirm this, but it seems that soppy, wet, or damp conditions cause me additional muscular and joint discomfort. These weather conditions are all important factors for me to consider when I am thinking about and preparing for my day.
Canceling plans if my pain is too difficult to manage with regular pain medications. Often if my pain is really bad, I have prescribed medication to help alleviate it, and when I take these pills, there are certain things I cannot do safely. If part of my evening includes driving to spend time with friends, and I need my prescribed pain medication to cope with the discomfort, then I can't operate a motor vehicle safely and often our plans need to be changed or canceled.
Pain can certainly interfere with pulmonary rehabilitation goals! This one is pretty easy to understand: You can't exercise well if you're in pain. My exercise is often hindered or changed if I'm having muscular pain or joint discomfort and it impacts my overall goal, including the length of time to achieve that goal for my pulmonary rehabilitation.
If you are a caregiver or friend of someone living with IPF, please don't underestimate the pain your loved one can be in. Adjusting to the pain just seems part of our lives now, and we appreciate all the patience we can get when trying to cope with painful days.
***
Note: Pulmonary Fibrosis News is strictly a news and information website about the disease. It does not provide medical advice, diagnosis, or treatment. This content is not intended to be a substitute for professional medical advice, diagnosis, or treatment. Always seek the advice of your physician or other qualified health provider with any questions you may have regarding a medical condition. Never disregard professional medical advice or delay in seeking it because of something you have read on this website. The opinions expressed in this column are not those of Pulmonary Fibrosis News or its parent company, BioNews Services, and are intended to spark discussion about issues pertaining to pulmonary fibrosis.