Since Diagnosis, IPF-related Anxiety Has Increased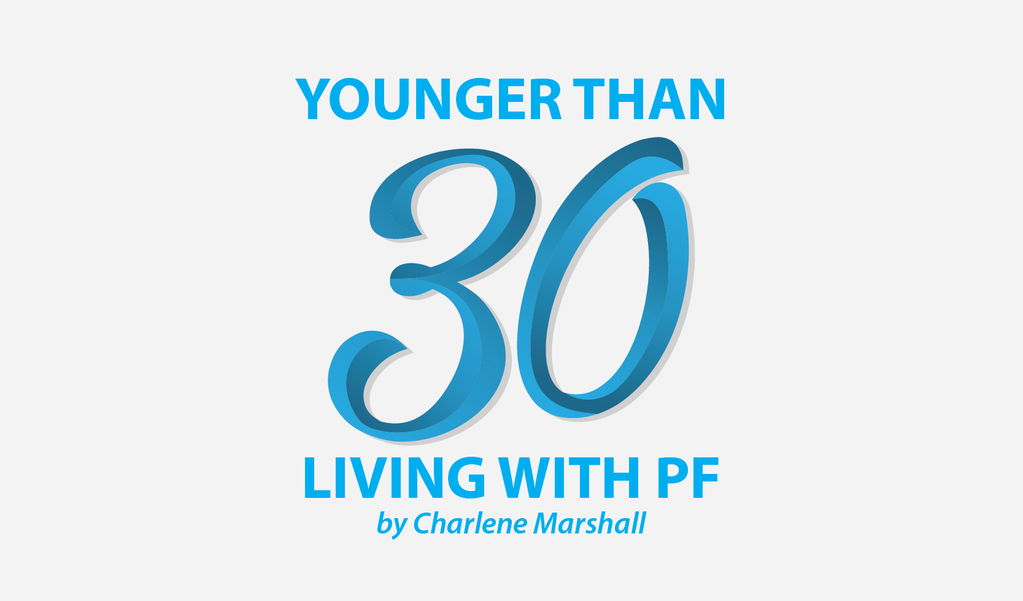 Before my diagnosis of idiopathic pulmonary fibrosis (IPF) nearly 18 months ago, I would have never considered myself to be an anxious person. The older I get and the more people I meet, including those who are sick and those who aren't, I'm realizing how common it is to battle a form of anxiety.
I now consider myself extremely lucky to have never really dealt with anxiety as a child, although I would have thought that I had many reasons to feel anxious when I was younger. Before my IPF diagnosis, I don't remember a time when I had unusual behavior or symptoms that may have been manifesting themselves from anxiety. In general, I never really felt worried, stressed, or concerned about much.
As a young adult, I still feel lucky to only be experiencing illness-related anxiety, for the most part. What I mean by this is that the things I am doing now or feeling worried about are a result of having a chronic illness and the lifestyle changes that have resulted from it.
In general, I still wouldn't say that I'm an anxious person, but as I have gotten older and come to realize the signs of anxiety, I think I am experiencing a little bit of it due to my IPF diagnosis.
In discussions with friends and family who are bravely battling anxiety, some to the point that it cripples them and keeps them from doing things they normally enjoy, I realize that some of the things I worry about are actually caused by anxiety about certain things. I have been trying really hard to be conscientious about those worries and to pinpoint exactly where they may stem from.
Here is a list of things I have come up with, and in hindsight, when reviewing this list, I realize that all of these things are related directly to living with IPF. I would love it if anyone has suggestions about how to combat these worries and fears.
Constantly having lists on the go! Since being diagnosed with IPF, I have to remember many things, such as taking my medications, keeping appointments, monitoring my oxygen levels and ensuring that my portable oxygen tanks are always filled. These are just a few things. Lately, I find that I always need a to-do list for everything, whether it is related to my diagnosis or not. For example, just last night I made a note in my phone to remember who I needed to text and email back, and this morning, I had to make a list of things I needed to pack for the weekend. I also always have a grocery list on the go, or things I need to pick up. If I don't have a list going, I feel anxious that I am going to forget something, and I think this is because I have so much on my mind.
In keeping with the theme of lists, another thing I am anxious about is always having backup items in the house that I need. This applies to groceries or other household items that I use daily, and the reason I want to have them is that when I need these things, I may not feel well enough to go out and pick them up.
I worry that my portable oxygen tanks will run out. I think this one is easy for others to understand. If I need to go out, then my portable tanks need to be filled and ready to go. I can't breathe without my supplemental oxygen right now, and the anxiety of not having them or fearing that they will run out can be crippling.
After battling both a viral and bacterial infection for several weeks this past month, I realized how much havoc it can wreak on my lungs. This doesn't help with my anxiety around people who are coughing and sneezing. When I am out in public, I wear masks and take precautions. But I am extremely anxious that I will catch someone's cold and make my lungs worse.
Because of having added expenses that are purely illness-related, I find that I am constantly anxious about my finances. This comes from having medication expenses, parking and gas costs to go to appointments, breathing devices and other needs directly related to my illness.
To other IPF sufferers: Do you have any new anxieties that stem from your diagnosis or that have surfaced as a result of your illness? If so, I'd love to hear how you have worked your way through them. Thanks for reading.
***
Note: Pulmonary Fibrosis News is strictly a news and information website about the disease. It does not provide medical advice, diagnosis, or treatment. This content is not intended to be a substitute for professional medical advice, diagnosis, or treatment. Always seek the advice of your physician or other qualified health provider with any questions you may have regarding a medical condition. Never disregard professional medical advice or delay in seeking it because of something you have read on this website. The opinions expressed in this column are not those of Pulmonary Fibrosis News or its parent company, BioNews Services, and are intended to spark discussion about issues pertaining to pulmonary fibrosis.