What Do You Say? Responding to Awkward Statements and Stares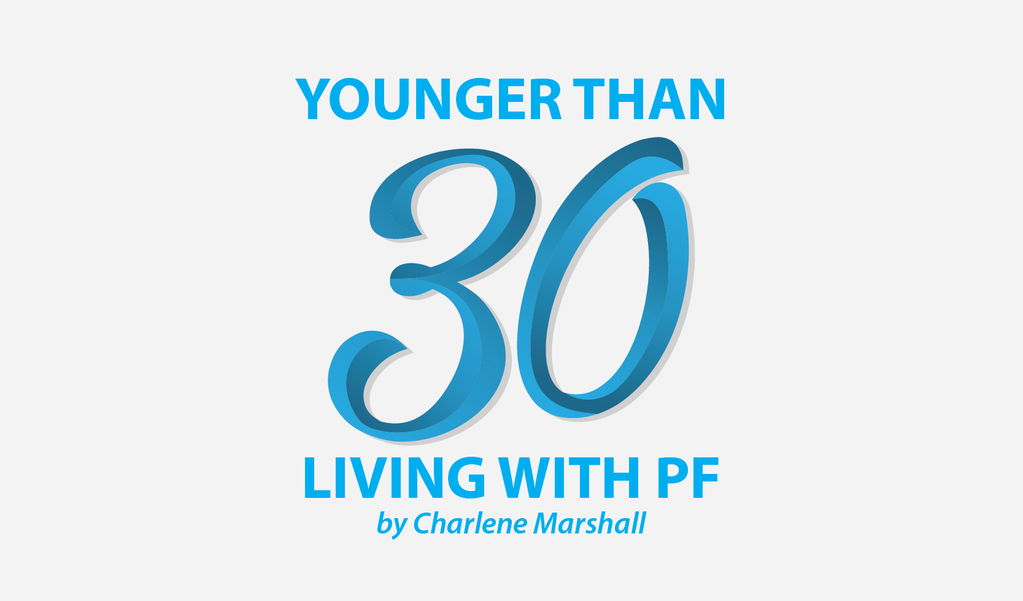 I have grown accustomed to using supplemental oxygen and often overlook people who stare at me, wondering about the young adult who seemingly cannot breathe. While I don't seem to notice when people stare, it was apparent to friends with me last week. Multiple people asked me, "At what point do you say something or ask people to stop looking at you?"
This was just one of two experiences last week that left me thinking that more awareness is needed about the impact of awkward statements and stares from the public, regardless of intention. I know that people, especially children, stare because they are curious why someone my age is wearing oxygen or needs help carrying extra bags. I also know that people usually are genuine and trying to make conversation when they share experiences of someone they know who has idiopathic pulmonary fibrosis (IPF) like I do, or who has had a double lung transplant. What I have been pondering since these two experiences last week is: What is a good response to these awkward statements and stares?
Let me explain the two experiences, and then I would be curious to hear thoughts from those of you who also rely on supplemental oxygen daily.
I was in line to pick up lunch with a friend last week and I was tethered to my large tank. I noticed three young children and their mom ahead of us in line. I could tell the kids were trying to subtly ask their mom what was across my face based on the hand gestures she was making, a quick mumble about the humidity outside, and hearing the words "grandpa uses it."
The children were looking back frequently and examining my nasal cannula and my tank. This didn't bother me, and had I made eye contact with them (or their mom), I may have offered to explain how my tank helps me breathe, especially when the weather is really hot, as it is in Canada these days. I firmly believe that when children are curious, explaining things to them in an age-appropriate way satisfies that curiosity. Once they know, they stop asking questions or staring.
However, I didn't meet eyes with them, and my friend certainly noticed their stares. She also spotted an elderly couple sitting in the restaurant eating lunch, not taking their eyes off my tank. It did not seem to matter where I stood in the restaurant, these two groups of people kept staring. My friend explained afterward that she felt like they were munching on popcorn while watching a show. I was the spectacle they had come to view that afternoon.
It was interesting to observe because I wasn't the first one to notice the stares. But it has left me thinking about what I could have said or done differently in that situation to educate them about how it made me feel.
The second experience last week was when I was talking to a customer service representative. While trying to make small talk, the woman asked about my oxygen. When I explained the reason I need it and what is ahead for me on this journey with IPF, she told me about another young adult who had cystic fibrosis and received a double lung transplant last year. Here is where the awkwardness came in: The woman told me, "But she died because I hear double lung transplants are rarely successful."
I could not believe my ears, as I stood looking at her in disbelief, that she felt it necessary to tell me this. The funny thing is that this isn't the first time something like this has happened when a stranger tells me of someone they know who has had a transplant but since has died. My friend was very upset and told me what she wanted to say afterward, although I am glad she didn't because I am confident this customer service representative was just trying to make conversation. That said, is it appropriate not to respond to those types of comments? I didn't know what to do, so all I said was that I was sorry for her loss.
For those of you who have experienced something similar in your journey with IPF, what would you say or do in either of those situations?
***
Note: Pulmonary Fibrosis News is strictly a news and information website about the disease. It does not provide medical advice, diagnosis, or treatment. This content is not intended to be a substitute for professional medical advice, diagnosis, or treatment. Always seek the advice of your physician or other qualified health provider with any questions you may have regarding a medical condition. Never disregard professional medical advice or delay in seeking it because of something you have read on this website. The opinions expressed in this column are not those of Pulmonary Fibrosis News, or its parent company, BioNews Services, and are intended to spark discussion about issues pertaining to pulmonary fibrosis.