How It Feels To Be Rushed at a Store While Lugging an Oxygen Tank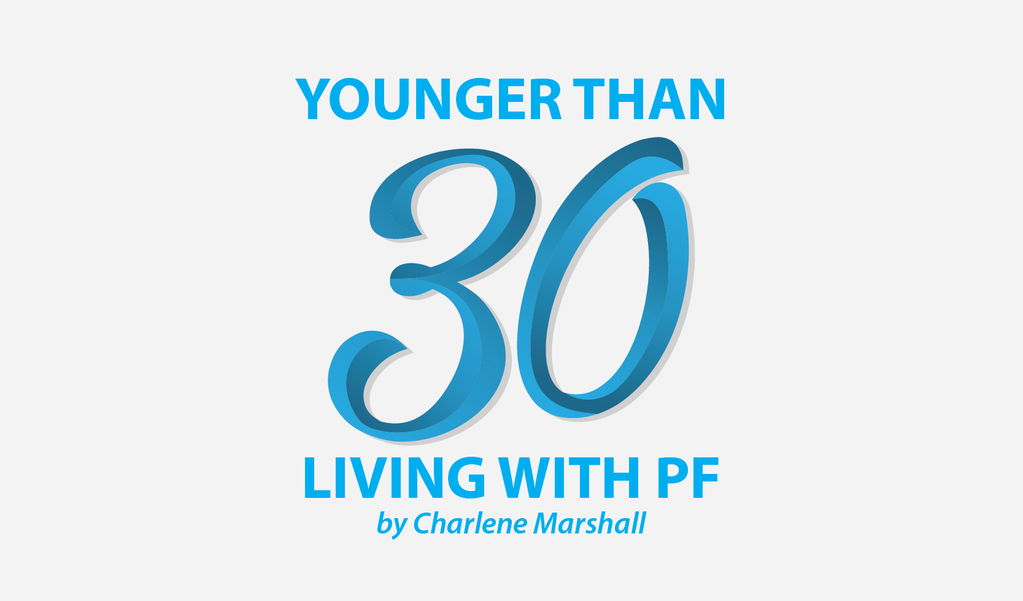 I am still reflecting on an experience I had last week at the grocery store — one that, unfortunately, is common for other patients, too.
Several months after being diagnosed with idiopathic pulmonary fibrosis (IPF), I began having to lug around supplemental oxygen. My ability to do things independently changed dramatically. As a result, I really value and cherish the days when I am feeling well enough to do a few things independently: getting gas for the car, playing fetch with my dog in the yard, or grabbing a few groceries. I have to do these things attached to my oxygen, but as long as I pace myself, I enjoy being able to be independent in this way. However, sometimes my pace is not received well by others, as was evident last week at my local grocery store.
I only had a few items in my cart and was checking out at the cashier with my oxygen strapped on my back. I left my purse in the cart and slowly was able to lift the small items out of the cart and onto the conveyor belt to be scanned. As I was lifting one of the last items, I noticed a woman stand in line behind me. She was dressed in business clothes, her hair was professionally done, and she had a few items in her arms, but she was mostly focused on her smartphone. For a brief moment, we caught eyes so I knew she saw my oxygen tank. But that did not stop her from using her body language and deep, loud sighs to indicate she was in a hurry and that I was moving too slowly for her.
I was in the express checkout, so it did not make sense for her to switch to a different checkout line, because the people in those lines had a lot more items than I did. Feeling her sense of urgency, I tried to move as quickly as I could to pay the cashier. This, of course, was not difficult to do because it involved standing still and swiping my card. However, reloading the items into the cart was not something I knew I could do quickly, although I did try.
The woman behind me remained in a hurry, and when she was done paying for her items, she quickly tossed everything in a bag and brushed past me, using that action as if to tell me I was moving too slowly. Instead of letting myself get emotional and upset, I decided to write a column about it to raise some awareness. If I could have said one thing to the lady behind me, it would not have been something nasty. Instead, I would have asked: "Do you know how hurtful it feels to be rushed on oxygen, just because you are in a hurry?"
To those of you reading this who are not patients, but have stumbled across this column for other reasons, please consider how your actions and impatience can make others feel. Particularly for those of us who are tethered to an oxygen tank, this can be exceptionally hurtful, not only because if we try to rush to accommodate your schedule, we end up short of breath and physically uncomfortable. More than that, many of us become emotional at the idea of trying to hurry for you, because it just highlights that we used to be able to move at your speed, too. It is just another reminder of what we have lost as a result of our IPF diagnosis.
I do have to acknowledge and express my gratitude to most people who are patient, compassionate, and kind in offering their assistance to me since I have begun using supplemental oxygen. However, once in a while, I do run into individuals, like the lady above, who are in a hurry and make it known that I am moving too slow for their liking. Whether or not this is intentional, this experience was very painful for me physically and emotionally. I hope people who read this article will exercise patience should they ever interact with someone on supplemental oxygen.
***
Note: Pulmonary Fibrosis News is strictly a news and information website about the disease. It does not provide medical advice, diagnosis, or treatment. This content is not intended to be a substitute for professional medical advice, diagnosis, or treatment. Always seek the advice of your physician or other qualified health provider with any questions you may have regarding a medical condition. Never disregard professional medical advice or delay in seeking it because of something you have read on this website. The opinions expressed in this column are not those of Pulmonary Fibrosis News, or its parent company, BioNews Services, and are intended to spark discussion about issues pertaining to pulmonary fibrosis.