It's Hard Being the 'Sick' Employee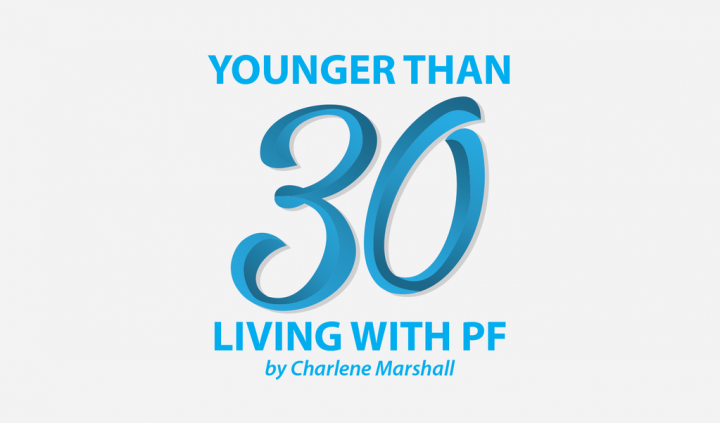 Shortly after my idiopathic pulmonary fibrosis (IPF) diagnosis, my doctor and I had a discussion about employment. While he supported my desire to work at the time, he was very open with his concerns about my ability to do so as my disease progresses.
While he couldn't give me a definitive answer about when working full-time with IPF would become too difficult, he told me with certainty that it would happen eventually. Over the years, my disease has progressed, and unfortunately, I feel as though working full-time is soon coming to an end.
Some people might wonder why I consider this bad news. In hindsight, people often have told me that leaving work was the best thing they did for their physical and mental health during their IPF journey. I am sure I'll get there when the time comes, but right now, I struggle with the identity loss that not working would have on me, in addition to the financial implications.
I thrive on stability and routine in both my personal and professional lives. In the last two years, we've been through the most intense, rapid, and constant change our agency has ever endured. As you can imagine, I haven't done well with this, given my desire for consistency and routine.
Keeping up with the changes is hard on everyone. But for someone who struggles with cognition (thought processing), problem-solving, and memory, constant change is a nightmare. These changes have weakened my desire to remain at work. As illness progresses, this trend continues, and it affects the ability to work. It can trump your value as an employee and make you feel as though working is no longer worth it. Unfortunately, this is what I've concluded.
It's hard being the sick employee. My supervisors and I put both temporary and permanent plans in place to accommodate my illness as much as we can. These accommodations are "backups" to the way I think my plans will go. The what-if scenarios also are an issue. It's exhausting!
Recently, while talking to a member of our leadership team, I candidly had to say, "My disease is not going to get better. Therefore, the plan for when I recover can be thrown out." I don't mean to be negative, and there might be times when my disease doesn't affect my job as much, but they are temporary. This is the reality of living with a terminal illness. I won't get better, and it's hard conveying that to people who are trying to make accommodations based on the assumption that one day I will.
A fine line exists between doing things for myself and having others assume they need to help me. While this is always well intentioned at my workplace, it is still difficult to deal with. I appreciate that my colleagues think of cleaning off my car ahead of my going outside in a snowstorm, but I don't appreciate the assumption that I can't carry my own bags. I appreciate the help — it's not that I am ungrateful. It's just that finding the balance of what I can do on my own versus what I need help with can be awkward and uncomfortable. I simply wish I could do it all on my own.
As my disease has progressed, so have the invisible struggles of living with IPF, such as cognitive difficulties. No one sees or understands this, which also leads to moments of embarrassment and frustration in the workplace. I may be instructed how to do something or informed of a recent change in the process, but unfortunately, I'll need a reminder. When everyone else on the team grasps changes quickly, it feels awful that I need to revisit them and have them explained again. This often takes place in a group setting, and I am the only one who needs a reminder. Thus, I hold up the group's progress.
Lastly, I am tired of the sad eyes that new employees give me when joining our team and seeing me on oxygen for the first time. While this isn't their fault and they don't mean to convey those looks, I see them and it is hard to accept.
Sometimes, I sulk when I think about life with my disease and how hard it has become to be the sick employee at my workplace. I suppose I should just be thankful that I can continue to work for now and earn an income.
Have you experienced these difficulties of being the "sick" employee while you worked despite IPF/PF?
***
Note: Pulmonary Fibrosis News is strictly a news and information website about the disease. It does not provide medical advice, diagnosis, or treatment. This content is not intended to be a substitute for professional medical advice, diagnosis, or treatment. Always seek the advice of your physician or other qualified health provider with any questions you may have regarding a medical condition. Never disregard professional medical advice or delay in seeking it because of something you have read on this website. The opinions expressed in this column are not those of Pulmonary Fibrosis News or its parent company, BioNews Services, and are intended to spark discussion about issues pertaining to pulmonary fibrosis.