Learning to be Gentle with Ourselves Amid a Chronic Illness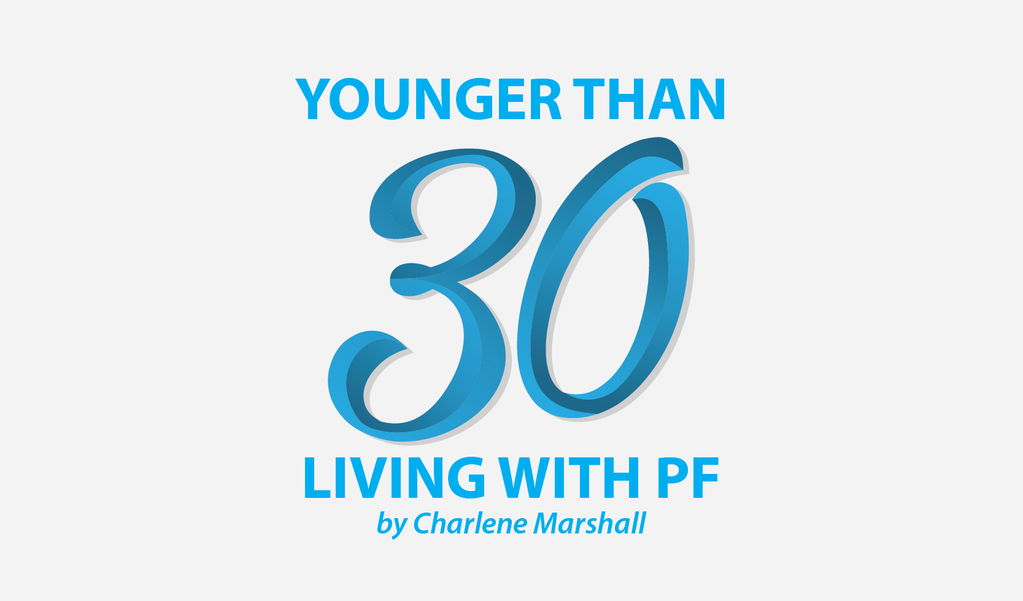 Throughout my childhood, adolescent years and most recently young adulthood, I have been my toughest critic. I openly admit to that, and have had a strong desire to always want to do things to the best of my ability. I will repeat an activity or task until I have it nearly perfect. I always have been called an over-achiever, and have always kept a very busy schedule.
Whenever I couldn't perform to the best of my ability or, follow through with a project or task, I would typically come down very hard on myself. One thing I am trying very hard to learn since my idiopathic pulmonary fibrosis (IPF) diagnosis, is that being as tough on yourself as you were pre-diagnosis leads to nothing but frustration, and being upset. In fact, I am trying not to be tough on myself at all. Instead, I am trying to be a little more understanding, compassionate and gentle with myself when it comes to many aspects of this disease, and what is expected of you as a result of your illness.
Following are some specific examples how I have caught myself thinking harshly about how well (or not well) I am doing with these things, and when I need to remind myself that I am doing the best I can.
Financial Security – At the age of 29, I am among friends who are all in various stages of managing their finances. I have some friends who are buying houses, others who are working odd jobs only to save up enough money to travel to their next worldly destination, and others who are unable to maintain their minimum student loan payments. I consider myself in a relatively good financial position, and I try to remind myself that it is healthy once in awhile to spend money on something that will lift your mood and spirit. After all, I am lucky to still be able to work and thus, I am in a better financial position than some people. I often wish I was in a better financial position, but I need to remember to be gentle with myself as I also own a car, have a house, and am able to pay all of my bills, including the added medical expenses.
Exercise – I know this is extremely important when facing an illness, and especially maintaining a level of fitness in anticipation of transplant. It is always my goal to "exercise more next week," whether it be trying to walk my dog every night, attempting a very short jog or walking on my treadmill for my pulmonary rehabilitation program. It is inevitable that there will be at least one day (usually there is more than one), out of the week where I am too tired to do any form of exercise. I often beat myself up about it and think I am not trying hard enough. I must remember to be gentle with myself, because while I may not be physically exercising my body, my lungs and heart are working hard, and getting angry at the fact that I didn't reach my exercise goal is not going to help anyone.
Eating Healthy – I know this is important, too, but who doesn't enjoy a treat such as chocolate or ice cream occasionally? Sometimes, especially during times that are tough emotionally, treats are my weakness and I don't over-indulge in any way, but I do enjoy it once and awhile. This is something I also need to be gentle with myself about, not many people eat healthy 100% of the time. A little something here and there is not going to hurt me.
Getting Enough Rest/Sleep – This is constant struggle for me. I know how important rest is with this disease, and I know how much my body pays for it if I physically overdo it. Due to this, I have some anxiety about not getting enough sleep. If I wake up in the night due to a bad dream, pain, shortness of breath or overthinking, then I am really hard on myself about getting back to sleep. I also want to go out with friends, and stay up late with girlfriends chatting, but I really beat myself up if I don't follow a bedtime routine, knowing how important it is for my body in the fight against this disease. I need to remember that if I stay up late or don't sleep well, I have the opportunity to rest throughout the day, should I need it.
What are some of the things you could work on being a little gentler with yourself? As pulmonary fibrosis patients, we work hard enough without being our own critics. I'd love to hear from you!
***
Note: Pulmonary Fibrosis News is strictly a news and information website about the disease. It does not provide medical advice, diagnosis, or treatment. This content is not intended to be a substitute for professional medical advice, diagnosis, or treatment. Always seek the advice of your physician or other qualified health provider with any questions you may have regarding a medical condition. Never disregard professional medical advice or delay in seeking it because of something you have read on this website. The opinions expressed in this column are not those of Pulmonary Fibrosis News, or its parent company, BioNews Services, and are intended to spark discussion about issues pertaining to pulmonary fibrosis.