Some Lesser-Known Side Effects of Pulmonary Fibrosis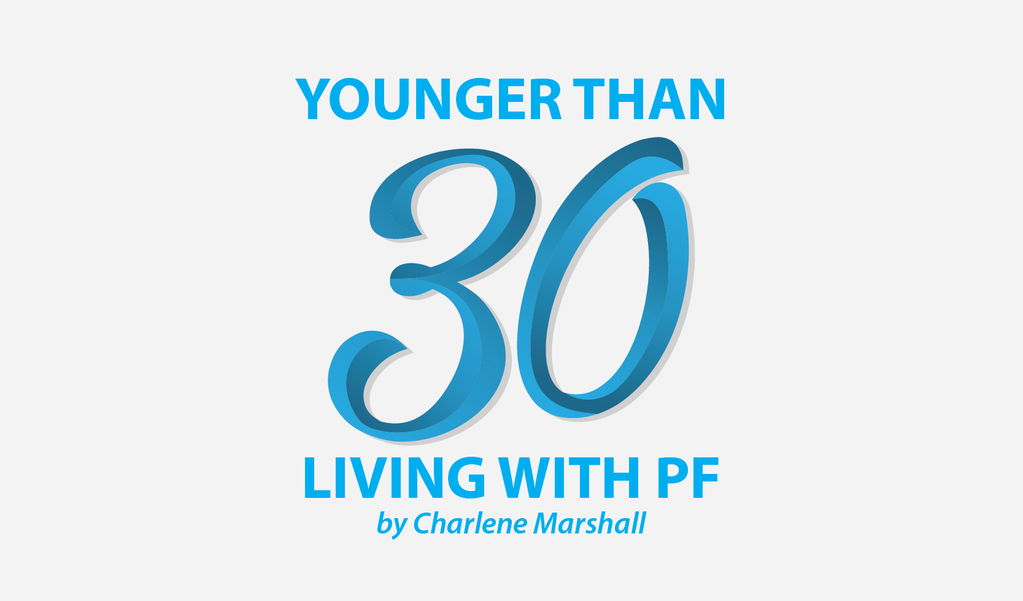 It only takes a moment for someone to Google pulmonary fibrosis (PF)  to discover a list of unpleasant symptoms that accompany this disease. Some of the most common symptoms include shortness of breath with exertion, dry cough and fatigue. As you may imagine, there are many other diseases, or even common illnesses, that can mask these symptoms of PF. This makes the diagnosis of PF that much more difficult.
In trying to diagnosis my episodes of dyspnea over 13 months, I was misdiagnosed with asthma, chronic fatigue syndrome, bronchitis and multiple chest infections. I was treated for these accordingly, simply because my symptoms were so common to these other diseases. I don't blame anyone for misdiagnosing me throughout the year, because who would have thought a disease like idiopathic pulmonary fibrosis (IPF) would have targeted someone at the age of 28? I sure didn't suspect anything like a diagnosis of IPF. In fact, I consider myself lucky that it only took a little more than one year to receive my diagnosis, since the average time it takes to diagnosis this disease is approximately 26 months.
After outlining these common symptoms, I thought I would write this column about additional symptoms of IPF, and the lesser-known effects of this disease, especially because they often are more difficult to deal with since they are not as common or obvious to others. The following symptoms are my personal experience and observations from living with IPF. A medical professional does not endorse or confirm them in any way, and they do not apply to everyone with this disease.
Inability to sleep: I have yet to determine if this is a physiological or mental consequence of living with IPF. Since my diagnosis, I feel as if my mind is busy all the time, which makes getting a good night's sleep more difficult. I know that feeling tired and general fatigue is a physiological effect of this disease, but I also wonder if I would feel less tired if I was able to sleep better. I find I wake up in the night either from coughing, feeling short of breath and as a result needing to adjust my pillows, or thinking of an upcoming appointment, test result, etc.
Cold and clubbed fingers and toes: This is one of those symptoms that will appear in the list you Google when looking up PF. Clubbed fingers and toes are a result of chronic under-oxygenation, but of these two effects, feeling cold is a lot more bothersome for me. I always have despised being cold. Now it is not uncommon for me to have to run my hands and feet under warm water to relieve the discomfort of my fingers and toes being constantly chilled.
Muscle and nerve damage: Perhaps this is not a symptom of the disease itself, but during a recent setback and hospitalization, I am now dealing with a significant reduction in muscle tone in my left foot. I was given medication via various IVs, and one was in my left foot, and "popped." The medication leaked, causing damage to my muscle. It is a work in progress and in time may resolve itself, but it also may not. So, I am left dealing with a droopy left foot due to lack of muscle strength. I also feel as if some of the medications I recently had have caused nerve damage and tingling, although this has not yet been confirmed.
Chest and back pain: I have been told this comes from the pulmonary muscles surrounding your lungs, which are responsible for respiration. These can become sore during the expansion and contraction of the thoracic cavity in patients with IPF. Whatever the reason is, this is an unpleasant symptom of the disease, and often leaves me feeling uncomfortable and sore.
Well, there is my list of the lesser-known side effects of pulmonary fibrosis. In my experience, these symptoms are more of a nuisance than the common ones. It is my hope that this column reminds readers, especially those who love someone with IPF, that the lesser-known effects of this disease can be difficult to deal with.
I hope it also serves as a reminder to all of us living with IPF how resilient and strong each of you are for facing this disease.
***
Note: Pulmonary Fibrosis News is strictly a news and information website about the disease. It does not provide medical advice, diagnosis, or treatment. This content is not intended to be a substitute for professional medical advice, diagnosis, or treatment. Always seek the advice of your physician or other qualified health provider with any questions you may have regarding a medical condition. Never disregard professional medical advice or delay in seeking it because of something you have read on this website. The opinions expressed in this column are not those of Pulmonary Fibrosis News, or its parent company, BioNews Services, and are intended to spark discussion about issues pertaining to pulmonary fibrosis.