Reflecting on Life's Lessons During Another Special Birthday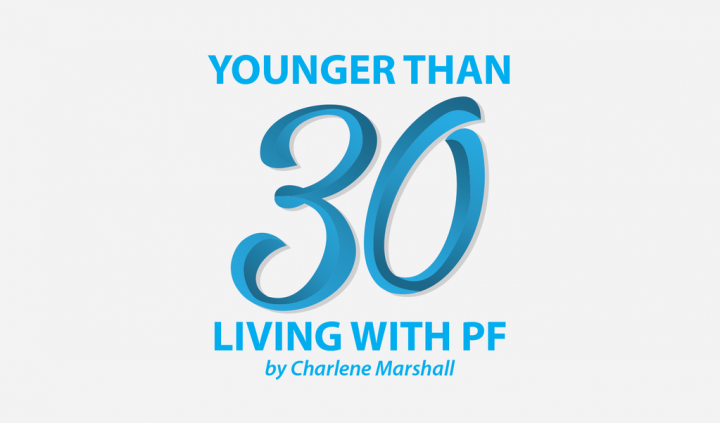 I recently celebrated another birthday, my fourth since being diagnosed with idiopathic pulmonary fibrosis (IPF). Prior to adding "rare disease patient" to my list of personal identities, I never cared much about birthdays. Now, I embrace them and enjoy celebrating the year that has passed and looking forward to what's ahead.
Several of my friends dislike talking about their age. While I understand their perspective as healthy individuals, I also understand that growing old is a privilege many people never get. As a result, I embrace birthdays and the opportunity to become another year older.
At some point during each birthday, I take time to reflect on what I have accomplished since my previous birthday, along with the hardships I've overcome and how I've grown. I believe that regardless of age, we always have opportunities to learn, and we should be open to them.
The lessons I've learned this year seem more plentiful than in past years. As has been the case for many others, 2020 has been one of the hardest years of my life. When life is difficult, it can be hard to see the positive aspects, but they always exist. One of the positive occurrences in my life this year was being able to celebrate another birthday, despite having a fatal lung disease.
My birthday reflections this year were particularly powerful, because in the last couple months, I've had many positive and negative life experiences. Each one taught me a unique lesson. Reflecting on those experiences led to a realization: I still have a lot to learn in this life.
From the loss of fellow patients to building a new working relationship with fierce pulmonary fibrosis advocates, I experienced both soaring highs and depressive lows. But I didn't understand the lessons these experiences were teaching me until I took the time to reflect during my birthday last week.
Following are some of the lessons I learned. Hopefully, by sharing them with you, you will be encouraged to reflect on your own lessons. Growth and learning are always possible!
Have patience
Anyone who knows me can attest to the fact that patience is not my strongest attribute. I discussed one of my difficult moments with a fellow IPF patient, who stressed the importance of being patient. She shared a story that demonstrated that life works in mysterious ways. More often than not, our difficulties turn out to be a blessing in disguise if we have patience and faith that everything will be OK.
Prioritize your response to the uncontrollable
Things happen in life that you can't control. I challenge you not to focus on what happened, but rather on how you respond. Prioritize your emotional and mental health when something difficult or negative happens, especially if you can't control the outcome. Something you can control is your reaction and how it affects you. Be kind to yourself, even when it seems difficult to do. This is a lesson I haven't mastered yet, and I often need to be reminded of it. Life isn't about what happens to you, but rather how you choose to respond.
Relationships are everything, so appreciate them
We don't appreciate a moment until it's gone, as the saying goes. I've recently applied this to relationships as well. Unfortunately, we've had substantial losses in the pulmonary fibrosis community lately, including a friend I'd just corresponded with. Disbelief, sadness, and grief have washed over me in the last few weeks. I've learned that the most precarious but treasured things in life are our relationships with others. Hold people tightly and appreciate them while we still have them in our lives.
Love unconditionally
This isn't always easy, especially when we all feel so divided. But those who need love the most often are the ones causing the turmoil or the hurt by their words, actions, or reactions. Lead by example for those individuals and love yourself and those around you unconditionally. We need to heal and grow following the difficulties our world has thrown at us this year.
What are some of the lessons you've learned as a rare disease patient? Please share in the comments below. 
***
Note: Pulmonary Fibrosis News is strictly a news and information website about the disease. It does not provide medical advice, diagnosis, or treatment. This content is not intended to be a substitute for professional medical advice, diagnosis, or treatment. Always seek the advice of your physician or other qualified health provider with any questions you may have regarding a medical condition. Never disregard professional medical advice or delay in seeking it because of something you have read on this website. The opinions expressed in this column are not those of Pulmonary Fibrosis News or its parent company, BioNews, and are intended to spark discussion about issues pertaining to pulmonary fibrosis.