Prioritizing Survival While Living with Pulmonary Fibrosis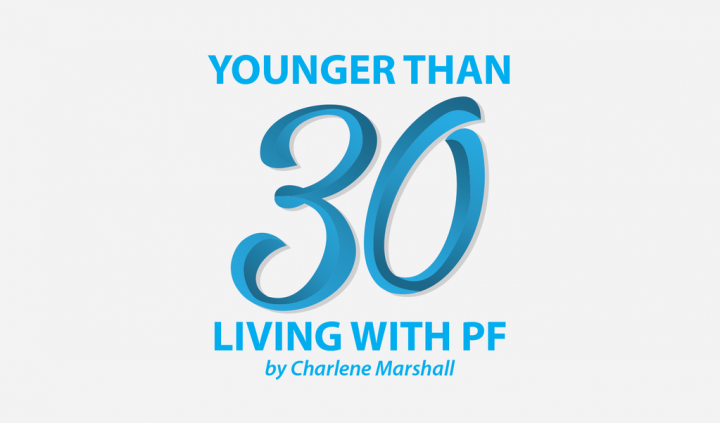 Living with idiopathic pulmonary fibrosis (IPF) can be exceptionally difficult regardless of age. While a number of commonalities exist among people with various types of lung diseases, including IPF, there are also a number of differences that are unique to the age of the patient living with the illness.
Recently, on the Pulmonary Fibrosis News forums, I started a discussion topic to highlight some of these differences and ask others about their experiences. For example, young adults living with IPF might worry about how to introduce the disease into a new relationship or how IPF might impact their ability to have a family. Patients who have been married for a number of years may be thinking about how to discuss their disease with adult children, or they may be forced to consider early retirement. Depending on the life stage you're in, the impact of IPF is different for each patient. That said, regardless of age, the disease can be equally devastating for all patients and their loved ones.
As a young adult living with IPF, one of the most painful things is watching my friends achieve and celebrate milestones that are normal for people in their early thirties. I am excited for my friends who are getting engaged, who are planning their weddings, and even some who are preparing to expand their family. I have enjoyed witnessing these milestones alongside them and celebrating their achievements. However, my personal priorities are a little different these days.
Since IPF is a fatal illness without a lung transplant, it is hard to plan for a future. IPF is also a disease that literally steals your breath away as the fibrosis expands throughout your lungs, preventing adequate oxygenation. As a result, there is always an unspoken threat that something could happen quickly and cause a patient living with IPF to deteriorate, leaving their lung function poor while reducing their overall ability to complete the daily tasks of living. Due to this, my priority is just surviving each day with my disease and trying to focus on quality time with the people I love most. Some days it feels like I just can't prioritize anything else.
Now that I have achieved the level of education I always dreamed of, found a nice home, and secured a career in a field I am passionate about, the next steps should be working toward the milestones that my friends are achieving. Anyone else my age might be focused on finding their soul mate, planning a wedding, or settling down to start a family. I am proud of my accomplishments, but I am nowhere near ready to start focusing on the things my friends are, and this is due to IPF.
While away this past weekend with my family, including several cousins my age, we began talking about family weddings. Our family weddings are a lot of fun and something we all look forward to. Many of my cousins are married already, and a few have yet to tie the knot. As we were talking about this, someone mentioned casually that no future family wedding is planned. They jokingly said the remaining cousins who were not yet married should prioritize it for the sake of another family wedding. I chose to share that my priority was to live long enough to achieve this milestone. The room went silent, but not for a bad reason.
It helped my cousins understand the seriousness of my disease, and to my surprise, they were understanding and supportive of what I had shared. It also created an opportunity to have a meaningful discussion about my disease, which followed shortly after, and I am grateful for this opportunity. It gave me time to reflect on my priorities over the next few years, regardless of whether my health declines or remains stable.
Overall, my top priority is to survive the constant threat of my lungs having an exacerbation or an acute event that is detrimental to my health. I plan to do that by taking the best possible care of my lungs and overall health. Aside from that, I'm not likely to prioritize many of the milestones that other young adults my age might. Secondary to prioritizing my survival with IPF, I also prioritize traveling, maintaining and establishing meaningful friendships, and capturing quality time with my friends, family, colleagues, and my wonderful dog. After all, there is no rulebook that states what you should prioritize in your life, regardless of age.
***
Note: Pulmonary Fibrosis News is strictly a news and information website about the disease. It does not provide medical advice, diagnosis, or treatment. This content is not intended to be a substitute for professional medical advice, diagnosis, or treatment. Always seek the advice of your physician or other qualified health provider with any questions you may have regarding a medical condition. Never disregard professional medical advice or delay in seeking it because of something you have read on this website. The opinions expressed in this column are not those of Pulmonary Fibrosis News or its parent company, BioNews Services, and are intended to spark discussion about issues pertaining to pulmonary fibrosis.