Finding Ways to Regain Some Control Since My Diagnosis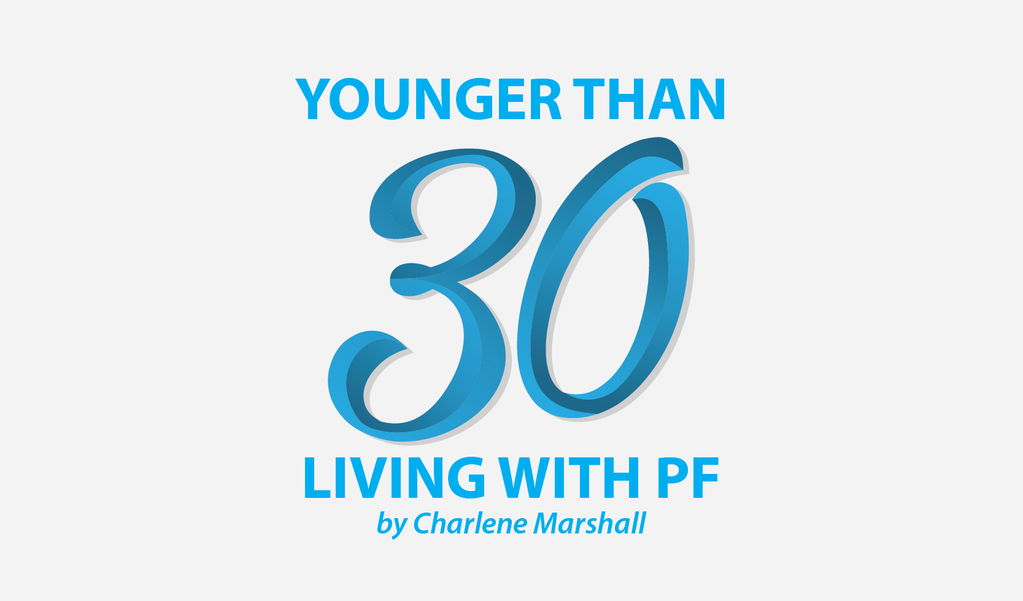 Since I received my IPF diagnosis about 16 months ago, there have been many times when things in my life have felt out of my control. For example, I neither can control how rapidly my disease is progressing, nor the physical limitations that I have due to diseased lungs.
Living with a lung disease causes me to need medications that make me more susceptible to illness, and as a result, it feels out of my control when I have to cancel social activities. The risk to my lungs is high if I get sick, so it also feels out of my control that I have to avoid overcrowded places, such as malls and movie theatres, in an effort to keep myself healthy. The cost of medications feels out of my control, and so do other expenses that are associated with living with IPF, such as gas for hospital appointments, parking expenses, breathing apparatuses, supplements and inhalers.
While all of these things are out of my control, they have been tasks that I have been able to navigate my way through. I am coming to terms with the fact that I can't do anything more than I am doing, and that is just the way it is. I have surrendered to not being in control of many of the things listed above.
That said, one of the hardest things I have had to learn about control throughout this journey with IPF involves other people. More specifically, it has been hard for me to accept that I cannot control how people react to my disease, and how they cope with it. This has been so hard to learn, and I think I have tried almost every approach to supporting others through my disease. This includes not sharing information as a form of protection, trying to do everything on my own so as not to burden others, over-sharing information to try to help others feel included in this journey, and supporting others to work through their emotions associated with me living with a life-threatening illness. The hardest thing I have had to come to terms with through all of this is that I cannot be responsible for how others' cope with my illness. I have no control over it.
It was pretty obvious to my social worker last week that I was overwhelmed, and feeling pretty out of control over everything when I burst into a puddle of tears during our conversation. She reiterated to me that I have no control over how others cope, since most of our discussion involved how upset I was with others. Then she asked me a really great question: "What do you feel would give you back a sense of control in your life, that you can handle right now?"
After a few moments, I answered her question by saying how desperate I was to control use of my supplemental oxygen. I am sick of using it 24/7, and I want to feel untethered and not reliant on my oxygen concentrator for once. Much to my surprise, the social worker told me this might be possible, but I would have to work for it.
We then sat down with some other members of my healthcare team and decided together that my lung function warrants a weaning plan, and is stable enough for me to be able to try to come off my supplemental oxygen. I was thrilled to hear this and made the commitment to myself that I would work hard to make this happen.
We now have an exercise regimen, as well as a weaning plan to see how my lungs tolerate less supplemental oxygen, with the goal of being able to be off of it while sitting still. It will take time, and it will take hard work, especially because (as those of you on oxygen know), it causes panic, discomfort and fear when you feel like you aren't getting enough oxygen. Each time I wean down my oxygen, this will happen, but I am ready to try!
I would love nothing more then to be able to stand up and walk short distances without my oxygen, and this is something that is potentially achievable. It also is something I can control, and for this I truly am grateful. Kudos to my social worker, who recognized my need for some control since being diagnosed with IPF, and for creatively collaborating with my medical team on how this can best be achieved.
***
Note: Pulmonary Fibrosis News is strictly a news and information website about the disease. It does not provide medical advice, diagnosis, or treatment. This content is not intended to be a substitute for professional medical advice, diagnosis, or treatment. Always seek the advice of your physician or other qualified health provider with any questions you may have regarding a medical condition. Never disregard professional medical advice or delay in seeking it because of something you have read on this website. The opinions expressed in this column are not those of Pulmonary Fibrosis News, or its parent company, BioNews Services, and are intended to spark discussion about issues pertaining to pulmonary fibrosis.