Please Give Me Grace; I Am Trying My Best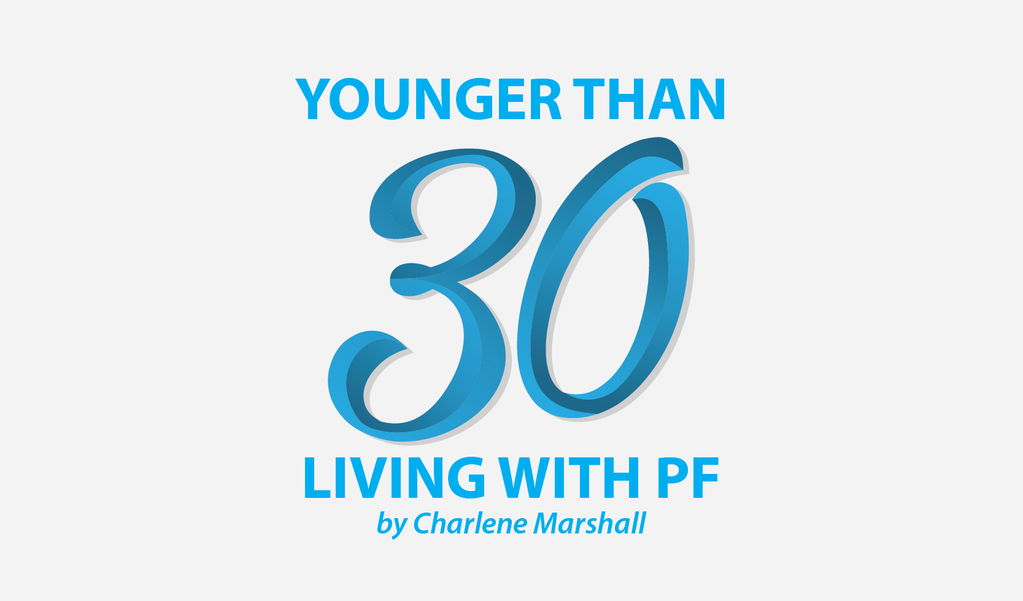 This column comes from a place of physical and emotional exhaustion, so please bear with me. I know I'll regain the physical strength in a couple of days, and I know the emotional toll will decrease as well, and I'll see things a little more clearly soon enough. As Annie sings in the famous Broadway musical, "The sun will come out tomorrow."
But until tomorrow comes, and until things look a little bit brighter, please bear with me and give me grace, as I am trying my best.
I was talking this weekend to friends about broadening my circle of support as I embark on this "new" protocol in an effort to slow down the progression of my idiopathic pulmonary fibrosis (IPF). These two friends in particular have been instrumental in seeing me through this protocol, which I am five weeks into. However, the cumulative side effects are starting to build and they're taking a toll on my physical abilities and my emotions.
They're also taking a toll on these two friends, who never hesitate to support me in the first 24 hours after I receive my medicine and feel terrible. I completely understand this, and I understand the need to broaden my circle of support so the responsibility is shared among more people. The three of us are working on this, but in the interim, for everyone else who doesn't know I'm enduring this new medication protocol, please just know that in general, I am trying my best.
To my friends who send text messages and calls that go unanswered for longer than usual, please understand that I love you and want to hear what is going on in your lives, but that my energy may be consumed by other tasks. To my family who send support from afar, asking how I am doing via text message, please know that I want to see you and would love a visit. Please also understand that I may say that I am coping better than I am because I do not want to worry you, and I am trying to be brave, so please just visit.
To my colleagues who may feel as though I am out of the office more than normal, or for whom it may seem like I am not working as hard, please try to understand that I hate having to leave work for medical appointments or be off work because I am feeling ill. To my dog who looks at me with sad eyes wanting to go for a walk, please know how much I would love to take you out and play, but the cold weather wreaks havoc on my lungs and I want to give you 100 percent of me when we're out playing and walking together.
To strangers who look at me wearing my oxygen and are curious about it: Please know that my emotions are all over the place and some days I am happy to answer your questions, but other days I don't want to talk about my disease. Please also understand that I don't know how I'll feel emotionally the day you are curious, so please give me some grace and understanding.
Lastly, to my friends and family who are sad that I am enduring this, please share your feelings with me and let us be sad together. Let us also be happy and share laughter, because I don't know how this disease will transpire or how long it will impact my life. More than anything, though, please understand that I need you all in my life and please don't leave me because I am sick. I know this disease is scary, and I know that visiting me in the hospital is not fun, but also know that I am doing my best to shield you from the scary parts.
Overall, I am just trying my best. There was no "Guide to Living with IPF" given to me (or any of us) when I was diagnosed, so please give me some grace and continue to bless me with your friendship as you did before I was living with IPF. After all, that is the best gift I could ever receive.
Note: Pulmonary Fibrosis News is strictly a news and information website about the disease. It does not provide medical advice, diagnosis, or treatment. This content is not intended to be a substitute for professional medical advice, diagnosis, or treatment. Always seek the advice of your physician or other qualified health provider with any questions you may have regarding a medical condition. Never disregard professional medical advice or delay in seeking it because of something you have read on this website. The opinions expressed in this column are not those of Pulmonary Fibrosis News or its parent company, BioNews Services, and are intended to spark discussion about issues pertaining to pulmonary fibrosis.