Pulmonary Fibrosis Diagnosis: Was I Just Unlucky? Hardly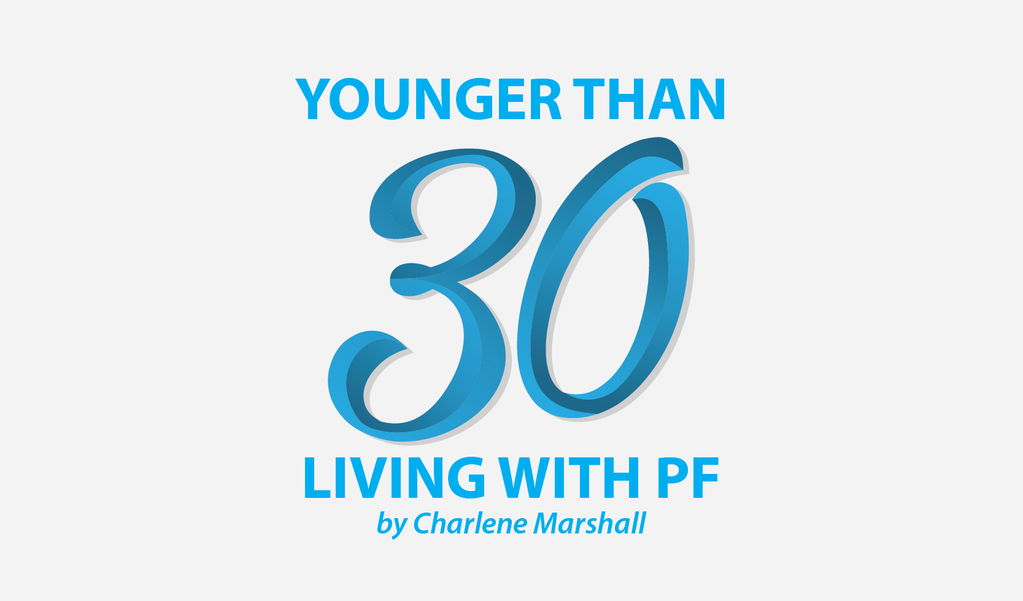 Many of you who have been following my column know that I was lucky enough to return to Australia this past fall for three weeks. "Lucky"… it is such a funny word, because while some may say I was lucky to get to travel across the world, others who know me well would argue that it wasn't luck at all. They would instead say that I was able to return to Australia as a result of hard work, both academically (I went for my masters degree) and physically, to ensure I was strong enough to travel and bring my oxygen tank with me to the land down under.
I suppose my own opinion as to why I was able to return to Australia is undefined. Yes, I did work hard to go back, but I guess I also am lucky to have been granted the opportunity. This recently left me thinking about luck in relation to my disease: Was I just unlucky to have been diagnosed with idiopathic pulmonary fibrosis?
Again, if you were to poll the majority of people, especially my family, friends and colleagues who see the daily struggle that I endure as a result of this illness, I think the consensus would be that yes, I am unlucky to have been diagnosed with IPF at 28 years old. Did I do something to cause it? No. Did I live in a home where there were toxic substances that could have caused IPF to develop in my lungs? No. Did I make poor life choices where I was unknowingly putting something into my body that I shouldn't have? No.
All of these questions were brought to the PF specialist when I was diagnosed and he assured me the answer was no, and that my case was "just idiopathic," which means unknown. Sometimes I continue to ask my respirologist why this happened, to which she admits she does not know, and that although it is still considered rare, being diagnosed with IPF at a young age is no longer that uncommon.
Was I just unlucky? Perhaps that is one way to look at it.
That being said, if you are willing to reframe your thoughts about my being unlucky due to having a terminal disease under 30, maybe I could convince you that, in fact, I am one of the luckiest people alive. "Why is that?" you might ask. Because, as a result of my disease and corresponding treatments, I have seen the kindness and compassion that people are capable of, both from individuals known to me and from complete strangers. There are hundreds of examples that I could list where I have seen kindness and compassion demonstrated to me, all of which I truly believe I would not have seen without my diagnosis of IPF.
These acts do not involve money, or buying things for me. They do not involve extravagant gestures or public outcries of acknowledgement. Instead, they are shown to me in subtle ways through the most generous gift of all — their time. People have stopped in to visit me during their lunch hour or after work. They have stayed late (well past midnight) to help me when I am feeling unwell. They have grocery shopped for me, stopped in to walk my dog, embraced me in a love-filled hug, shared advice and given me a call/text to cheer me up.
All of these have one thing in common — the gift of their time, which is arguably one of the most precious offerings anyone can give or receive.
So, while it would be easy to complain and write about how unlucky I am to be living with a terminal illness before 30 years of age, it also is because of IPF that I have seen caring, kindness and compassion from people beyond anything I could have imagined. And for that, I would consider myself one of the luckiest people alive.
Note: Pulmonary Fibrosis News is strictly a news and information website about the disease. It does not provide medical advice, diagnosis, or treatment. This content is not intended to be a substitute for professional medical advice, diagnosis, or treatment. Always seek the advice of your physician or other qualified health provider with any questions you may have regarding a medical condition. Never disregard professional medical advice or delay in seeking it because of something you have read on this website. The opinions expressed in this column are not those of Pulmonary Fibrosis News, or its parent company, BioNews Services, and are intended to spark discussion about issues pertaining to pulmonary fibrosis.