Much for Which to be Thankful, But I Still Miss the Old Me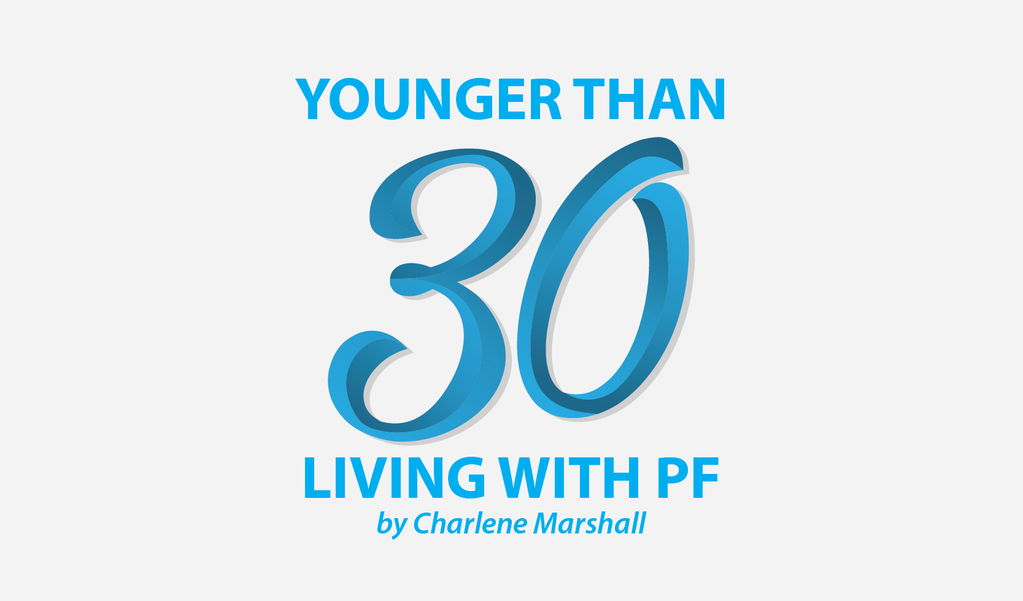 I have tried countless times to describe the feeling of breathlessness to the people in my life who love me and want to understand what I am going through. It doesn't seem to matter, though, how many times I try to describe what being short of breath feels like, or how it feels to watch your oxygen drop with little exertion. Living with idiopathic pulmonary fibrosis (IPF) truly is something that only a patient can understand.
That being said, I recently read an amazing blog post – an individual who read one of my previous columns shared the blog with me – by a man named Jason Ohler. The blog is called "The Long Trek Upstairs" and he does an amazing job capturing the challenges that come with living with IPF, including the need to break down even the smallest of tasks into several steps, which Jason does quite literally in this blog. I read it in its entirety last night, and it hit me with a wave of emotion, which I have summarized into a topic for this column: I really miss the old me.
Most of you know of my commitment to focusing more on the positives than the negatives in my life, and trying to find the good in living with an invisible illness. That being said, sometimes you just have to talk about and admit the hard stuff, and for me that includes missing the things I used to be able to do before this disease crept into my life like a bad dream.
I love to be active in the sense that I used to enjoy both independent and team sports, such as running and hockey, respectively, and I miss all aspects of these two things. I miss the physical release and "runners high" you achieve from completing a 5K run and the sense of accomplishment when you see your pace or time is a little higher than your last run. I also miss the team component of hockey — encouraging others, celebrating together the wins and losses and just sharing that common interest and passion for a sport.
On top of sports, I miss being able to walk my dog on long treks around our neighborhood or on riverside trails. In Jason's blog, he apologizes to his dog for not being able to take him out for long walks, and for the weight that his dog has gained as a result. This really resonated with me because one of my favorite weekend activities used to be taking my golden retriever for a walk. I also fear that she will gain weight as a result of my inability to walk her, and specifically for a golden retriever, extra weight can be disastrous for their health.
I miss being able to have a full schedule during the week, which included a nice balance of working during the day and social activities in the evening, whether it was spending time with friends at the mall, catching a movie or going for dinner. While I can still do most of these things if I really want to, my lack of energy trumps my interest most of the time, especially after a full day's work. There also is the risk of germ exposure with being at the mall or a movie theatre. Sure, I can wear my masks, but that takes a lot of emotional energy, too, when trying to deal with the curious looks, stares and questions.
I know I am lucky to be functioning as well as I do with IPF, and that there are a lot of people who are worse off than me. I know that I am still lucky in many ways to be able to get out of bed and do things with and for others. But I think it is equally important and therapeutic to balance that knowledge of how lucky I am, while acknowledging that I miss my old life, too. I often tell my colleagues this, and now it is out there for the world to know. When I get my new lungs there will be no holding me back! Thanks for reading.
Note: Pulmonary Fibrosis News is strictly a news and information website about the disease. It does not provide medical advice, diagnosis, or treatment. This content is not intended to be a substitute for professional medical advice, diagnosis, or treatment. Always seek the advice of your physician or other qualified health provider with any questions you may have regarding a medical condition. Never disregard professional medical advice or delay in seeking it because of something you have read on this website. The opinions expressed in this column are not those of Pulmonary Fibrosis News, or its parent company, BioNews Services, and are intended to spark discussion about issues pertaining to pulmonary fibrosis.