Why I Am Reluctant to Share IPF Struggles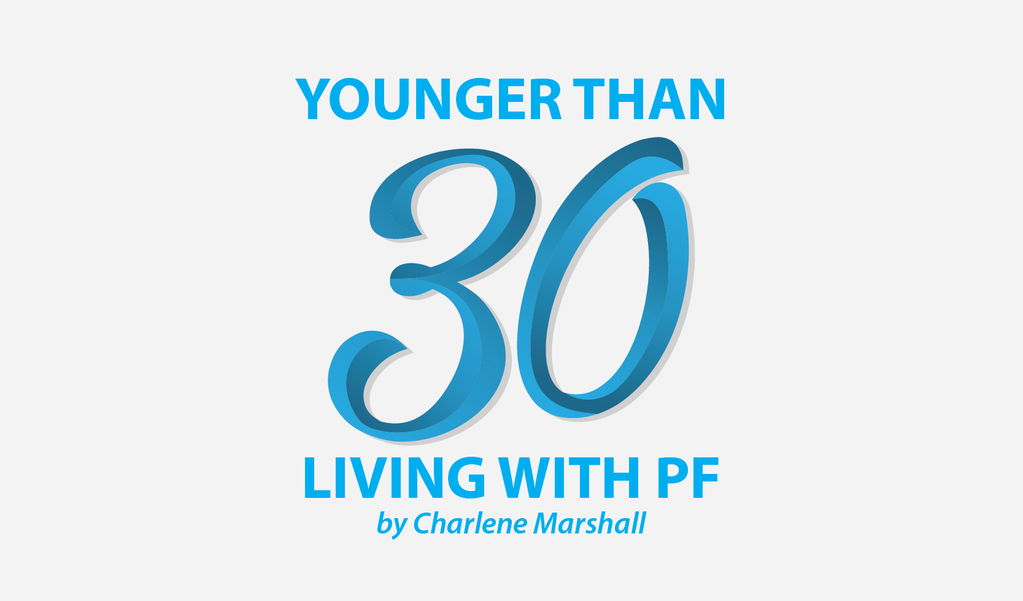 Do you ever feel that sharing difficult news about yourself is a burden on your friends?
I have been struggling a little with this recently and, as a result, I am feeling very alone. Writing this column is not easy.
To explain further, I have an upcoming meeting with my respirologist, and I am anticipating hearing some news that will be difficult to accept. As I know, the fibrosis in my lungs is spreading and evolving. I also have had some cardiac complications arise on my recent scans and tests. I could be just assuming the worst when I say I anticipate hearing bad news. No one has alluded to this. But either way I am scared and nervous.
One of the most upsetting aspects of this is that I am reluctant to share with a couple of close friends that I even have a doctor's appointment. I have an amazing social support system around me that is comprised of family, friends, colleagues and even online, which is the result of writing these columns. To those who know I am referring to you, thank you for that support. But, at the same time, I don't want to burden any of those people. Since I am a young adult, many of my friends and colleagues have small children and/or careers that are just taking off. As a result, the hours are long, and the commitment to proving oneself in a new job is strong.
I struggled a bit with the issue of discussing my doctor's visit with a couple of friends who have offered to be there for me in any way they can, including listening to the "hard stuff." I appreciate these friends more than I can put into words, because with their backgrounds (social work and family therapy), I know we can talk about difficult topics: What if I die before I'm 30? What if I don't want to consider lung transplant? What will dying from this disease feel like? I can go into deep conversations with these friends that I couldn't with other friends or family because it is so difficult for them to digest, and I appreciate this more than they could know.
My struggle is that lately I have been reluctant to share with them the difficulties that have come my way. I hear regularly from them about how busy their lives are, and how they feel they can't stay on top ofwork meetings, social commitments, their kids' activities, and so on. How dare I add the pressure of my ailing health on top of their already busy lives, right? That is what runs through my mind.
However, then I am faced with this loneliness and left to deal with my anxiety, which is through the roof about upcoming appointments, on my own. I know my friends wouldn't want that. I know they would be angry at me for keeping my health issues from them and assuming they are too busy. But I'm not assuming, I hear how busy they are and I hear how upset and overwhelmed they are when we talk, or in response to others asking how things are going.
Recently, I saw the tears of frustration from one friend because she feels like she can't keep on top of her family's schedule. I want to respect how she feels, and even support her if I can. I don't want my health issues to consume more of her time and energy, which already is spread very thin. But at the same time, she wants me to share all of my news with her so she can be there for me.
What is the solution? I don't want to swallow all of this news on my own, or deal with the anxiety around a potentially bad appointment alone. But I am reluctant to share sometimes, too. I don't want to feel like a burden.
Do any of you feel stuck in this emotional vortex, and if so, how do you manage?
Note: Pulmonary Fibrosis News is strictly a news and information website about the disease. It does not provide medical advice, diagnosis, or treatment. This content is not intended to be a substitute for professional medical advice, diagnosis, or treatment. Always seek the advice of your physician or other qualified health provider with any questions you may have regarding a medical condition. Never disregard professional medical advice or delay in seeking it because of something you have read on this website. The opinions expressed in this column are not those of Pulmonary Fibrosis News, or its parent company, BioNews Services, and are intended to spark discussion about issues pertaining to pulmonary fibrosis.