Sparkling Moments Shine a Bright Light on Invisible Illnesses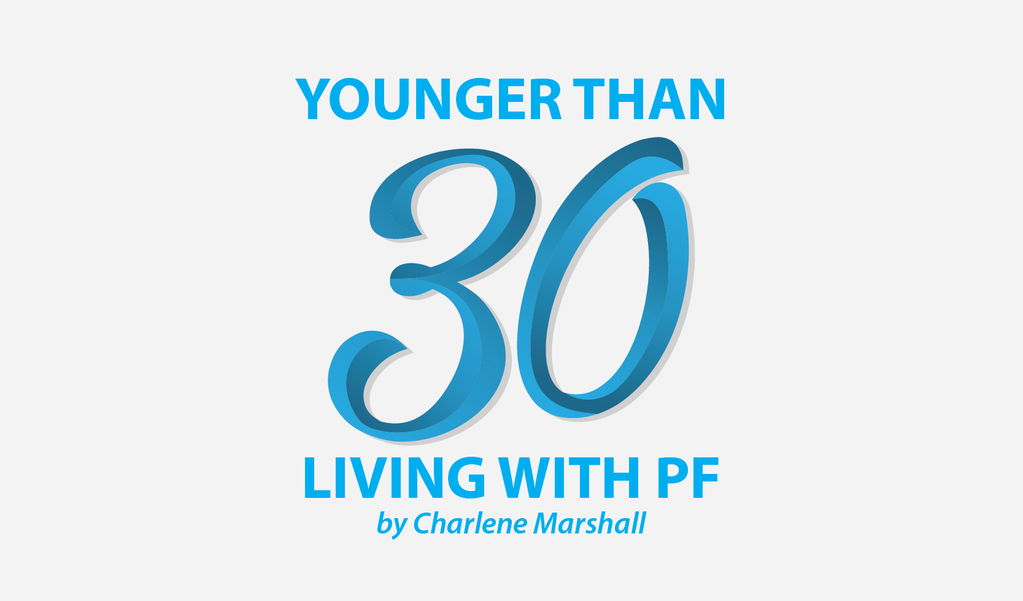 A very interesting situation unfolded the other day as I was purchasing something from our local music store. Typically speaking, when most people either see me with my oxygen, or learn that I am living with a terminal illness, they are not sure what to say.
They may ask logistical questions about whether I am on the transplant list, how organ donation works (which differs greatly from TV, I might add), and then proceed to tell me a story about someone living with a "similar" illness to mine, which is idiopathic pulmonary fibrosis (IPF). More often than not, though, people don't ask and they proceed with small talk similar to how they would speak to any other customer.
It usually is my preference not to talk about my illness when I am running regular errands or trying to go about my day as someone who isn't living with an often-invisible, yet terminal illness.
The other day at the music store, a younger gentleman (probably in his early 20s), with what I believed at the time were good intentions, asked me outright why I had oxygen. When I explained that I had a lung disease, he proceeded to ask me questions. My answers seemed to engage others, as I could see interest in our conversation from the line of people behind me.
This young man seemed genuinely interested in what IPF was, so we proceeded to talk and no one seemed to mind that I was holding up the line as I stayed at the counter to speak with this individual. He then asked me a question and, although I didn't mind, I could tell the question caused a sense of awkwardness and tension so strong you could cut it with a knife: "Are you doing to die?" That question really sparked curiosity in the line behind me, and at that moment all I could think to say was "Not today."
He seemed strangely satisfied with my answer, and then he said he was going to use that answer when people asked him the same question about his disease. Obviously shocked, but extremely sympathetic, I asked what disease he was living with. He told me he has multiple sclerosis, in addition to a kidney disease that requires frequent dialysis. (I can't remember the name of the disease, however.)
Suddenly, the connection between us went from two strangers, one a customer and the other a customer service employee, to being two people who, at that moment, were the only ones who could understand each other. Tears welled in my eyes as I wished him well with the progression of his disease, and he bid me good luck through my life with IPF.
This was a sparkling moment that connected me with someone more than I ever could have been without a diagnosis of IPF. He genuinely wanted to know about my disease, as I did his, and despite the time it took for us to ask and answer our questions, no one in the line seemed to mind, which also was something I greatly appreciated about this interaction. Likely, had he not asked me questions; I would have been cashed out with my purchase and gone on with my day.
It leads me to wonder, how many people we pass in a day are living with a rare/invisible/terminal illness? I wanted to document this experience because it was a really lovely reminder of one of my favorite quotes: "Everyone is fighting a battle you know nothing about. Be kind. Always."
I'm curious to hear from others living with an invisible illness. Have you have experienced what I call "sparkling moments" with others, as a result of your disease or theirs? Please share your stories. I think we can learn from and appreciate them all.
Note: Pulmonary Fibrosis News is strictly a news and information website about the disease. It does not provide medical advice, diagnosis, or treatment. This content is not intended to be a substitute for professional medical advice, diagnosis, or treatment. Always seek the advice of your physician or other qualified health provider with any questions you may have regarding a medical condition. Never disregard professional medical advice or delay in seeking it because of something you have read on this website. The opinions expressed in this column are not those of Pulmonary Fibrosis News, or its parent company, BioNews Services, and are intended to spark discussion about issues pertaining to pulmonary fibrosis.