Strategies for Pulmonary Fibrosis Patients' 'Hardest Days'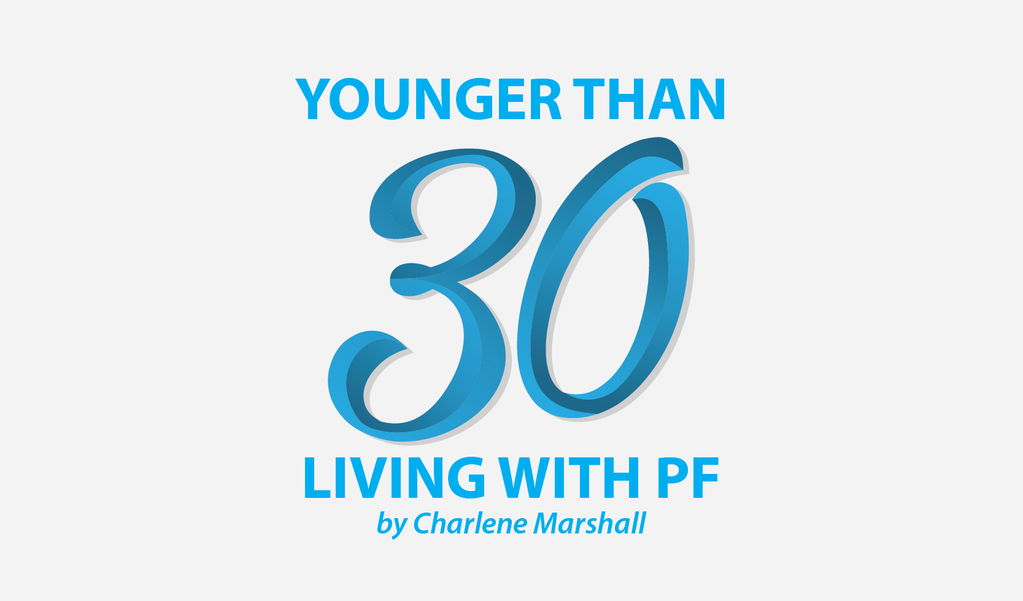 When living with an invisible and chronic illness, such as idiopathic pulmonary fibrosis (IPF), I suppose it's inevitable that you will have some really hard days (no matter how much you try to find the good in each day). To put it bluntly, some days just suck.
I have had a couple of those days lately on my journey with this invisible, yet terminal, illness. While I have strategies to help me try to manage the hardest days, there were a few days last week that I just couldn't get out of the "rut" I found myself in. It felt like everything was just bottling up — moving homes to accommodate my declining lung function (into a smaller home,) medication side effects, days filled with inpatient and outpatient hospital tests, trying to support friends through difficult times, working full-time and taking care of my pets. It just felt like all of the strategies I normally use to reframe my hard days into better ones were just not working.
One day I had an explosive outcry (literally) of tears and sobs on a colleague's shoulder. I really did feel better after I let myself cry, and then I went into a silly fit of laughter, to which this pendulum swing of emotions I fully attribute to the steroids I am on. The reason I am telling you this is because I am curious: What strategies do you use during your hardest days? I am not talking about the mediocre days, or the days where you have one thing happen that is difficult to swallow. I mean the truly hard days where everything is going wrong, and there is nothing and no one to be mad at for why you're living with IPF. Do you have specific strategies to help you through those "hardest days?"
I wanted to take this opportunity to share the strategies I try to use to just get me through the hardest days. I am not sure whether they will be helpful to everyone, but even if they help one person then this column is worth it. Here goes:
I try to remind myself that tomorrow is a new day. I know no one is guaranteed a tomorrow, especially those of us living with a fatal lung disease. But, most likely, we will wake up tomorrow and things will look and feel a little bit better. If this means going to bed at 3 p.m. so that tomorrow will be here faster, then so be it. Sometimes this is the only thing I have to hang on to.
This is a unique one I think: Sometimes when I am angry that I have this disease and am asking the very valid question of "Why me?" I try to think that maybe I have IPF so that someone I love doesn't have to have it. I usually think and hope this about my nephews, my siblings or my colleagues. Maybe because I have it, they won't get it; or maybe I got it so that someone else I love doesn't get it. This may be selfish, but I think I'd rather be the person with the disease than the caregiver. (Kudos to all of you amazing caregivers out there.)
When I get really upset as a result of the struggle to do normal tasks (such as getting dressed) I try to remember that lots of other people with IPF are a lot worse off than I am. Even though my lung function is very poor compared to the average 29-year-old, there are people younger than me with even poorer lung function, and remember to keep my struggles in perspective. 
Sometimes I complain about my 1.5-hour drive to the transplant/IPF treatment center where I am a patient. Then I think about how lucky I am to be "close" to the hospital, one that is world-renowned in lung transplantation. I read a story recently that a newly married couple accrued over $40,000 debt in relocation and living expenses because they did not live anywhere near a transplant centre. Add this debt on top of the stress of being away from your friends and family. I am lucky to be only a 1.5-hour drive away.
There you have it: Some of the strategies I try to remember on my hardest days. Usually they work in an effort to reframe my bad days, but sometimes, like last week, they don't work when you encounter some of your hardest days.
Do you have strategies you use to try and help you through those days? I'd love to hear them. Thanks for reading!
Note: Pulmonary Fibrosis News is strictly a news and information website about the disease. It does not provide medical advice, diagnosis, or treatment. This content is not intended to be a substitute for professional medical advice, diagnosis, or treatment. Always seek the advice of your physician or other qualified health provider with any questions you may have regarding a medical condition. Never disregard professional medical advice or delay in seeking it because of something you have read on this website. The opinions expressed in this column are not those of Pulmonary Fibrosis News, or its parent company, BioNews Services, and are intended to spark discussion about issues pertaining to pulmonary fibrosis.