With PF, Mental Health Is the Elephant in the Room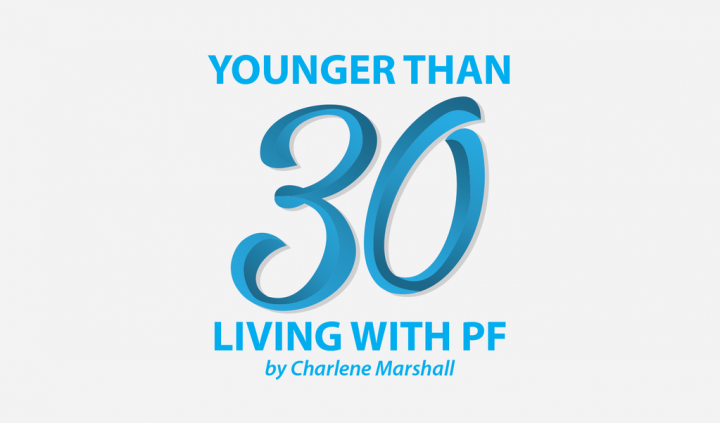 When learning to live with idiopathic pulmonary fibrosis (IPF), mental health is an elephant in the room. Too often, it is ignored.
Although it is becoming more prevalent among hospital care plans, it needs to be discussed more frequently. Learning to live with IPF has been the hardest thing I've done in my young adult life. My mental health has suffered, and it's been hard work getting it back on track. Our mental health is equally as important as our physical health.
I recently attended the PFF Summit 2019 in San Antonio, where I took part in a grief-writing workshop. I didn't expect to get much out of the session. I chose it because the topic of grief interests me. But when I was asked to share with the group, I cried. I realized that I had chosen the workshop partly because I needed it.
Reflecting on my feelings in that workshop awakened the elephant in the room: the negative impact of pulmonary fibrosis on mental health. I don't think anyone affected by this disease escapes it entirely. There are aspects of my life with IPF that affect my mental health the most:
Grief: I realized after the workshop that I am actively grieving the life that was snatched away by IPF. I try not to dwell on it, but it is unrealistic not to miss the life I had before IPF crept in. I miss the community of teammates and sporting events that were important to me. I also believe I have some anticipatory grief over the uncertainty of my future. At times, these thoughts are all-consuming and lead to lots of crying, withdrawal from activities, or wanting to be alone. All are indicators that I am struggling with poor mental health.
Financial burden: Financial hardship as a result of IPF is among a patient's biggest worries, and it is not discussed enough. I know how anxious I am when I have to take time off because of illness or fatigue. I worry about the costs associated with lung transplantation and home ownership. Financial stress is a regular contributor to my moments of poor mental health.
Loss of control: So much of this disease is unpredictable and out of our control. I spoke with patients at the summit who said that despite being proactive about staying well, a respiratory syncytial virus had contributed to their rapid decline. It was out of their control. Aside from transplantation, we cannot stop the disease's progression. Without a doubt, feeling out of control negatively affects my mental health.
Let's destroy that elephant in the room and start talking about IPF and mental health. Perhaps we can help one another, because we're stronger together.
What contributes most to your mental health difficulties, and what do you do to combat it? Please share in the comments below.
***
Note: Pulmonary Fibrosis News is strictly a news and information website about the disease. It does not provide medical advice, diagnosis, or treatment. This content is not intended to be a substitute for professional medical advice, diagnosis, or treatment. Always seek the advice of your physician or other qualified health provider with any questions you may have regarding a medical condition. Never disregard professional medical advice or delay in seeking it because of something you have read on this website. The opinions expressed in this column are not those of Pulmonary Fibrosis News or its parent company, BioNews Services, and are intended to spark discussion about issues pertaining to pulmonary fibrosis.