New Year's Resolutions from a PF Patient: Focusing On Myself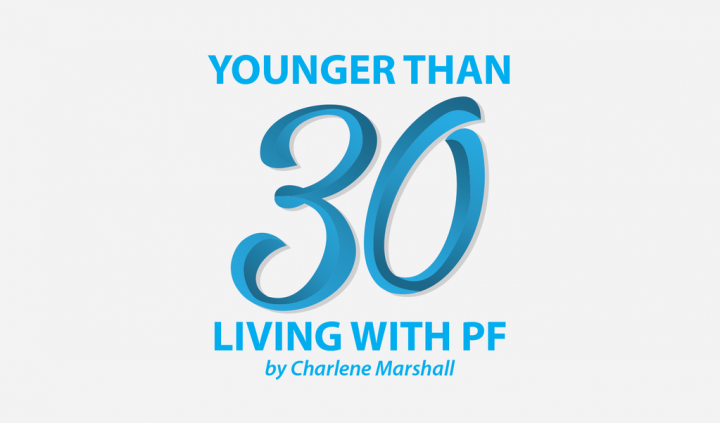 I have never really believed in the importance of making New Year's resolutions. That's because I think people can choose to better themselves through personal goals or resolutions at any point in the year, not just when the calendar flips.
I like thinking about what I'd like to work on in the upcoming year, but I don't set specific resolutions or new goals each year. Since my diagnosis of idiopathic pulmonary fibrosis (IPF), my perspective on personal goals has changed a lot.
As a young adult, people would describe me as an overachiever, career-focused, and dedicated to various volunteer roles. While I still try to maintain these descriptions, I've become an entirely different person since my life-threatening lung disease diagnosis. All of my roles before IPF were focused on doing things for others; rarely did I take time for myself.
This has been one of the biggest shifts since my diagnosis, and doing things for myself has become my focus for the upcoming year. Some may believe this is selfish, but I intend to take this year to focus on myself and what I need for self-preservation.
Toward the end of 2018, I was going through some difficult times at work, and I let things consume me emotionally, which made me really unhappy. It sounds cliché, but life is too short for that, and this is especially true for those of us living with IPF. In hindsight, I have no idea why I let different things bother me so deeply.
I gave people the power to hurt me, and those people didn't deserve it. I invested my precious time and energy (which is lagging these days) in conversations that I didn't need to. Most frustrating of all, I let work consume me, when in reality, none of us are indispensable. I have thought a lot about this and asked myself repeatedly: Why did I let myself go through all that heartache for people, things, and processes that don't really matter in the grand scheme of things? There was no return on my investment in these difficult times, and that is where 2019 is going to be different.
To begin the new year, I read a new book and cited it in our PF forums: "The Life-Changing Magic of Not Giving a F*ck," by Sarah Knight. Don't let the name turn you off from reading it; it has been incredibly helpful in reducing my "mental clutter" and clarifying what deserves my time, energy, and attention this year. So far, applying Sarah's methods to my life has been effective, and through the tools in this book, I have been able to be clear about what I want in this upcoming year.
Following are some of the things I am focusing on this year, which can't be quantified into goals or tangible tasks that can be concretely achieved. However, each of these will contribute to my overall happiness, and that is my focus:
Not doing anything "extra" unless I want to: Unfortunately, we often feel obligated to go above and beyond for things that don't really matter, such as social or work events. I am choosing to no longer feel guilty about opting out of various "unnecessary" events at work or in my social life due to being tired or just wanting to spend time at home. If it is something I believe in or want to go to, I'll go. The importance here for me is to let go of the guilt or the feelings of obligation to do extra things that aren't required of me.
Focusing on crafting: This may seem silly for some, but crafting (scrapbooking, for example) brings me great joy, and I want to dedicate more time to this throughout the upcoming year.
Eating more healthily and using more natural products: I have no intention of following any kind of diet, and the focus here isn't to lose weight. I simply like how much better I feel when I reduce my carb and sugar consumption. I also am learning about the chemicals in the products we apply to our largest organ, our skin, such as face and body washes, perfumes, and lotions. I want to be kind to my body this year, which includes healthier eating, drinking more water, and using natural products. 
Traveling: Some people tell me this shouldn't be important given my lung condition, but it is for me, and I want to prioritize it in 2019. As long as I can see the world, I will try to. While this is an expensive hobby, it brings a lot of joy and happiness.
Do you make New Year's resolutions? What are some of the things you want to focus on in 2019? I'd love to hear from you.
***
Note: Pulmonary Fibrosis News is strictly a news and information website about the disease. It does not provide medical advice, diagnosis, or treatment. This content is not intended to be a substitute for professional medical advice, diagnosis, or treatment. Always seek the advice of your physician or other qualified health provider with any questions you may have regarding a medical condition. Never disregard professional medical advice or delay in seeking it because of something you have read on this website. The opinions expressed in this column are not those of Pulmonary Fibrosis News or its parent company, BioNews Services, and are intended to spark discussion about issues pertaining to pulmonary fibrosis.