How Palliative Care Can Help IPF Patients and Their Loved Ones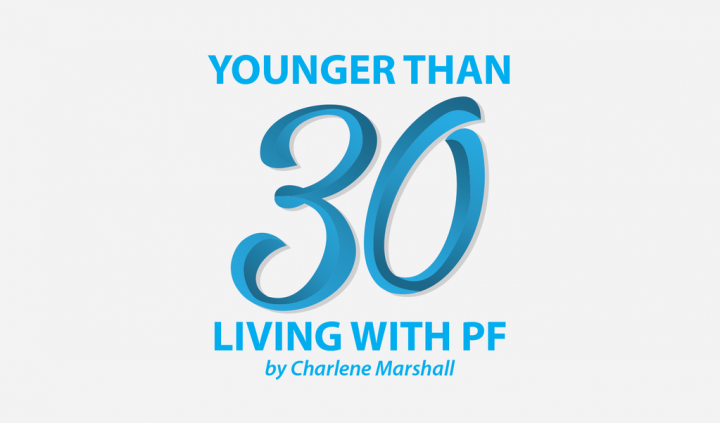 The words "palliative care" often frighten those of us living with a life-threatening illness. This is because the term historically has been associated with end-of-life care due to its link with hospice care.
But the two terms were formally separated in 1990, when the World Health Organization officially recognized palliative care as a specialty focused on relieving patient suffering and improving quality of life.
Despite that shift, discomfort and stigma often still remain when patients discuss palliative care with physicians and other healthcare professionals. Unfortunately, this stigma can cause problems for patients with life-threatening illnesses such as idiopathic pulmonary fibrosis (IPF).
While it might sound strange, palliative care, legacy initiatives, and dying with dignity are all topics that interested me during my university studies, especially my master's-level courses. My passion for talking about it has changed a little now that I live with a life-threatening illness, but I still strongly advocate for the importance of removing the stigma from palliative care.
Last week, I had a unique opportunity to address this topic with other IPF patients at a peer support group organized by the Pulmonary Wellness Foundation. We focused on understanding palliative care and its role in the management of our lung disease. During the conversation, it became clear that a better understanding of what palliative care is, and how it can help with our disease, is necessary.
When I became a patient of the transplant program at my local treatment center, staff told me that palliative care was automatically part of my care program. I reacted negatively upon learning this. Although I knew palliative care didn't mean end-of-life, I couldn't avoid the anxiety and fear caused by having a palliative care team involved in my care. Little did I know that eventually, this team would be instrumental in helping to maintain, and even improve, my quality of life with a progressive lung disease.
What is palliative care, and how can it help IPF patients?
Palliative care is often defined as a specialized type of treatment focused on providing relief from the symptoms and stress of a serious illness. Because anxiety is associated with an IPF diagnosis, I see value in a palliative care team getting involved in disease management as soon as possible. This is especially true if they can help improve quality of life as the disease progresses and conditions worsen.
Palliative care can help IPF patients in many other ways, too. Following are some of the unexpected ways this specialized care team has helped me since I became a patient in the lung transplant program:
Presenting options
When facing a progressive disease, not everyone chooses to fight. This is a personal choice, and deciding whether or not to seek treatment is based on a variety of factors that a palliative care team understands, especially if a patient's quality of life will be compromised. This specialized team of professionals can present patients with all options.
Validating fears
Transplantation and living with a life-threatening lung disease are scary. While I have an amazing support network, sometimes I don't think I can discuss my fears with loved ones. The palliative care team acknowledges those fears, validates them, and even helps me establish better coping skills. They are professional during all of our conversations and have become an unbiased sounding board for me.
Paperwork, including wills and advance directives
Wills and advanced healthcare directives are difficult to talk about. However, with the proper guidance and support, these conversations can shift from scary to comforting. This is because a palliative care team can help patients understand that preparing these things in advance gives a person some control over an uncontrollable illness. It also alleviates the stress on loved ones when that time comes, because everything is prepared in advance.
Helping family members
Living with a progressive and life-threatening illness is stressful on the entire family. Most hospitals now take a family-centered approach to care that includes the palliative care team. Team members are available to support a patient's family members during difficult times, and to discuss options to help them navigate the loved one's serious illness while caring for themselves.
If palliative care has been part of your lung disease management, please consider sharing your experience in the comments below.
***
Note: Pulmonary Fibrosis News is strictly a news and information website about the disease. It does not provide medical advice, diagnosis, or treatment. This content is not intended to be a substitute for professional medical advice, diagnosis, or treatment. Always seek the advice of your physician or other qualified health provider with any questions you may have regarding a medical condition. Never disregard professional medical advice or delay in seeking it because of something you have read on this website. The opinions expressed in this column are not those of Pulmonary Fibrosis News or its parent company, BioNews, and are intended to spark discussion about issues pertaining to pulmonary fibrosis.