These Resources Can Help Reduce Anxiety During the Pandemic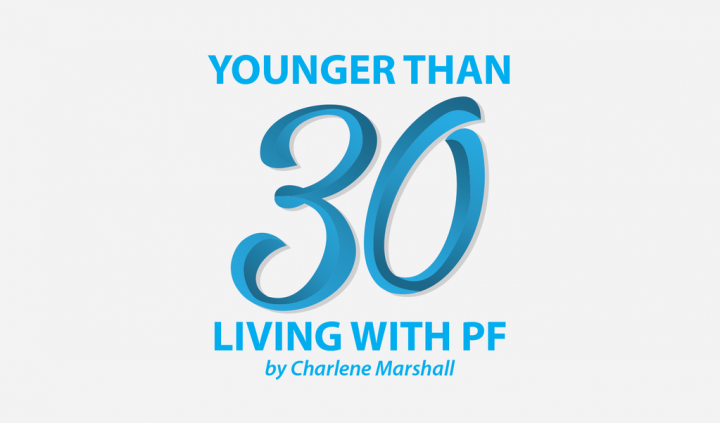 Many have noted that the recent holiday season was difficult due to the pandemic, as large family gatherings were discouraged. In some places, Christmas was canceled altogether.
Two years ago, I wrote about the difficulty of holiday seasons for patients with idiopathic pulmonary fibrosis (IPF) due to exhaustion, and how you can conserve your energy. Unfortunately, when I wrote that piece, I was blissfully unaware of how much harder things could become during a pandemic. While Christmas this year was still enjoyable for me, I am concerned about the months ahead.
The cold, dark, and dull days of January and February can be difficult for many people, even when the world isn't facing a health crisis. I'm guilty of suffering from the January blues when the holiday season ends, beautiful decorations are tucked away for next year, and bills from Christmas gifts start rolling in.
Unfortunately, I expect January to be harder this year, as positive COVID-19 cases could soar in coming weeks as a result of holiday shopping and social gatherings. In Canada, where I live, we've been warned that January and February could be grim due to COVID-19.
The thought of the number of coronavirus cases soaring before things start to improve with vaccine distribution overwhelms me. It's hard to think about the impact on our economy, the changes we've all had to make in our daily lives in the past year, and most importantly, the people who have died because of this virus. While I'm generally not an anxious person, these thoughts upset me and cause anxiety.
I think about the IPF patients I am privileged to interact with each day, and I sense their fear, particularly from immunocompromised people who already have weakened lungs. I worry about the toll it is taking on them, and how much longer the pandemic will negatively influence our lives.
I am not immune to the need for professional help to maintain mental health. I am a trained therapist and encourage everyone to seek therapy as needed. I've learned to embrace therapy as I navigate life with a chronic lung disease. But sometimes, traditional therapies don't work. Sometimes, beginning a new therapeutic relationship with a professional isn't feasible. And not everyone benefits from online support, which is increasingly common due to the pandemic.
When traditional models of support don't work, we need to get creative in seeking support for our anxiety and overall mental health. To do that, it's important to be aware of the available resources so that we can choose other options if we don't find initial ones helpful.
Following are some of the pandemic-specific emotional and mental health support resources available to readers around the world.
Crisis Text Line
This U.S.-based organization offers free support via text, 24/7, for those in crisis. Among other issues, volunteers assist many people struggling with the effects of the pandemic. The organization also offers text numbers for people in Canada, the United Kingdom, and Ireland. More details can be found at crisistextline.org.
The World Health Organization
For those interested in resources other than counseling and acute therapeutic support, the World Health Organization has several publications on its website. One is a children's storybook about COVID-19, available in several languages.
Pan American Health Organization
This organization offers a video series about how to help people of all ages cope with the global health crisis.
As patients and families of those living with life-threatening diseases like IPF, many of us understand how anxiety affects our mental health. These resources are available if your anxiety is worsened due to the pandemic, but I also hope people outside the chronic illness world find them helpful.
If you have additional resources, please share in the comments below.
***
Note: Pulmonary Fibrosis News is strictly a news and information website about the disease. It does not provide medical advice, diagnosis, or treatment. This content is not intended to be a substitute for professional medical advice, diagnosis, or treatment. Always seek the advice of your physician or other qualified health provider with any questions you may have regarding a medical condition. Never disregard professional medical advice or delay in seeking it because of something you have read on this website. The opinions expressed in this column are not those of Pulmonary Fibrosis News or its parent company, BioNews, and are intended to spark discussion about issues pertaining to pulmonary fibrosis.