Patient Advocacy Directors Play a Key Role in Amplifying Patients' Voices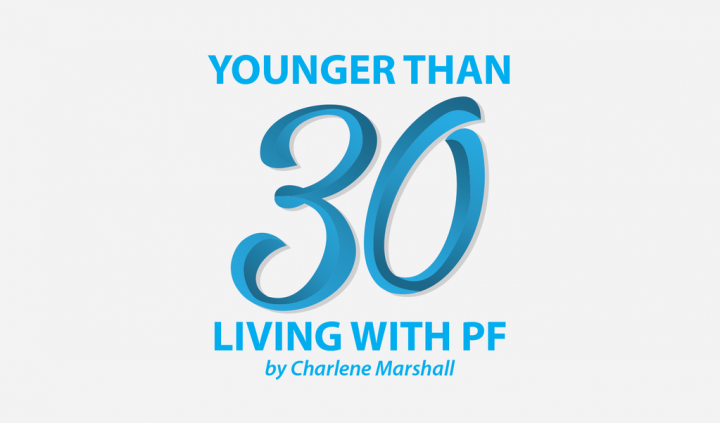 Since being diagnosed with idiopathic pulmonary fibrosis (IPF) nearly four years ago, I've learned a lot about chronic illness communities. Additionally, I've learned about the many professional roles that affect patients, families, and caregivers living with chronic illnesses.
All of these roles are important in helping those of us living with this cruel lung disease. I recently witnessed the many benefits a patient advocacy director can provide by giving patients and caregivers hope because of one special person in southern California.
When I attended the Pulmonary Fibrosis Foundation Summit in Texas last November, I was struck by how many people are working hard for IPF patients. This was my first opportunity to speak with representatives from different companies working in the field of pulmonary diseases, including pharmaceutical company representatives, patient advocacy directors, and clinical trial coordinators. Attending that summit was transformative and helped me to realize how many roles exist to give IPF patients a voice. I never imagined the importance of these roles prior to meeting some of the folks serving in these professional positions.
I am slowly gaining back my energy after a whirlwind trip to California last week, where I spent some time with a team at the biopharmaceutical company Respivant on Rare Disease Day. The members of this dedicated, compassionate, and brilliant team are working hard on SCENIC, a large Phase 2b clinical trial focused on developing a treatment for the dreaded IPF cough. To my knowledge, this is the first clinical trial focused on improving a patient's quality of life by trying to suppress a debilitating symptom of IPF.
I also had the opportunity to tell my story at Respivant, and I encouraged staff to participate in an activity that simulated breathing with fibrotic lungs. I hope this activity helped them to understand the difficulty of this terminal lung disease.
The team members' willingness to participate in an activity that I suggested touched me deeply. Like any tedious work, I imagine it might be easy to occasionally lose sight of the big picture of why they do what they do.
The fact that the Respivant team was willing to spend time trying to understand the difficulty I have with every breath I take was appreciated, and I attribute this to the hard work of their patient advocacy director. She has helped to share my voice as a patient living with IPF and to illuminate the struggles of many other patients.
I recognize the efforts behind various IPF-related studies, quality improvement initiatives, drug development, and clinical trials, but many do not involve patients directly. If you are reading this column as a clinical lead or staff member for similar IPF efforts around the world, I encourage you to consider the benefits of having a patient advocacy director on your team.
Following are some of the ways this role can enhance your efforts by illuminating patients' voices:
Liaising and advocating: Had I not met Respivant's patient advocacy director in Texas, I likely never would have known about the SCENIC trial because I don't qualify for it due to my age. The patient advocacy director at Respivant acts as a liaison between patients and the company, and she has helped me better understand the company's efforts and initiatives and share them with a wider network of patients and caregivers who are desperate to reduce the IPF cough.
Creating opportunities to tell the patient's story: The narratives of our lives often are what drives us to tackle new initiatives. In the rare disease world, in particular, team efforts are often enhanced or better understood when members see how their work directly affects a patient's life by the stories they tell. And patients don't often have the opportunity to tell their story without the opportunities that a patient advocacy director creates.
Providing unique perspectives on patient-led initiatives: Depending on the patient advocacy director's background, this role can be instrumental in helping to drive patient-led initiatives. The person in this role can likely offer unique insight through a clinical or corporate lens. Some of the most meaningful initiatives emerge when patients and companies collaborate. I appreciated the opportunity to discuss ideas with the patient advocacy director with whom I spent time last week. Her insights were invaluable.
Creating hope: Unfortunately, IPF can feel like a hopeless disease, given its poor prognosis. When a patient advocacy director connects with those of us living with this disease, we see their dedication and the desire to help improve our lives. This helps to reinforce the hope that someday a world may exist without IPF. Until then, companies like Respivant may help to significantly improve our quality of life.
***
Note: Pulmonary Fibrosis News is strictly a news and information website about the disease. It does not provide medical advice, diagnosis, or treatment. This content is not intended to be a substitute for professional medical advice, diagnosis, or treatment. Always seek the advice of your physician or other qualified health provider with any questions you may have regarding a medical condition. Never disregard professional medical advice or delay in seeking it because of something you have read on this website. The opinions expressed in this column are not those of Pulmonary Fibrosis News or its parent company, BioNews Services, and are intended to spark discussion about issues pertaining to pulmonary fibrosis.