PF Awareness Month Feels Less Important than Others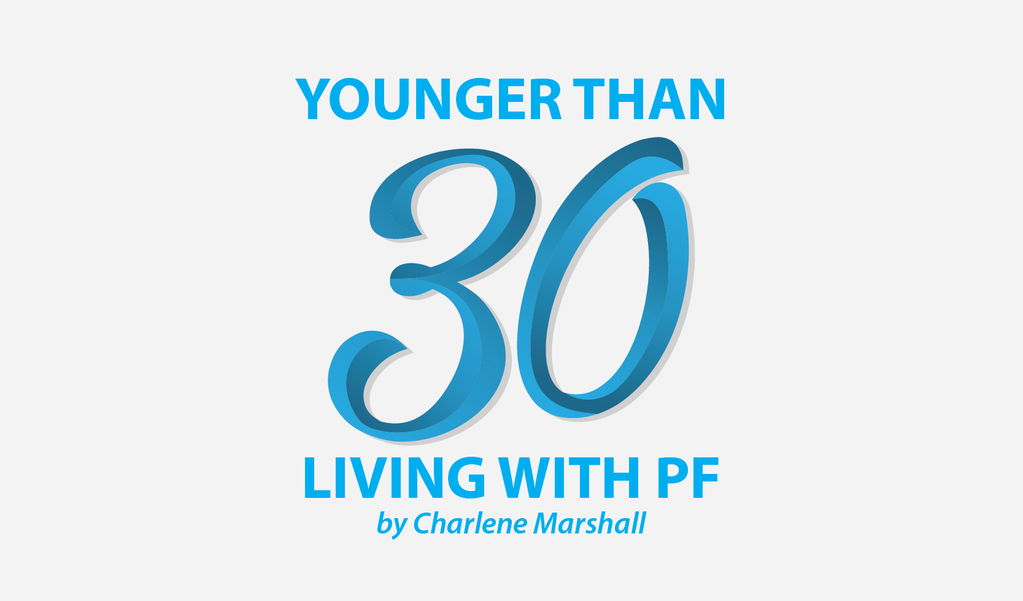 September is Pulmonary Fibrosis Awareness Month, and as I sit down to write this column, I have to admit that the topic is coming from a point of frustration … and even a little anger. As a young adult living with idiopathic pulmonary fibrosis (IPF), I am trying to take advantage of these 30 days to spread awareness and help educate others about this life-threatening disease.
I am doing this by sharing educational posts on social media about treatment options for pulmonary fibrosis (PF), as well as typical symptoms of other interstitial lung diseases (ILDs). You have likely heard that the main symptoms of PF and IPF disguise themselves as other common ailments such as a dry cough, shortness of breath, or fatigue. These symptoms can be attributed to literally hundreds of other illnesses, and unfortunately, ILDs are not always on the radar of physicians. As a result, many patients like me were misdiagnosed for months, allowing the fibrosis to spread and worsen in the time it took to receive a proper diagnosis.
I am also trying to demonstrate the emotional toll this disease has on patients, and the impact it has physically, mentally, and emotionally on the caregivers of those living with this disease. I post personal photos that showcase the impact IPF has on me. I also share posts on PF Awareness Month created by established foundations fighting against this disease, such as the Pulmonary Fibrosis Foundation and the Canadian Pulmonary Fibrosis Foundation. These organizations have done a wonderful job regularly creating content that helps raise further awareness for PF, not just through the month of September, but throughout the entire year. And for that, I am grateful.
My main concern and frustration are that no one seems to care about PF, IPF, or any ILD for that matter. Let me rephrase that: It feels like people aren't interested in creating awareness for the disease that I fear will eventually take my life.
Now that I have wiped away a few tears from saying that, I feel a little bit better. I also want to note that I understand that people share causes that are personal to them; meaning they have been impacted by it in some way themselves, or someone they love has. I appreciate and am very thankful that IPF has not impacted the lives of people I care about personally — and maybe that is why people are reluctant to help me spread the word.
I understand that everyone is busy, and there are only so many hours in the day for spending time raising awareness for illnesses via social media. That said, I feel frustrated because people are constantly raising awareness for other illnesses all year long. They seem to have time to dedicate to sharing those efforts via social media.
I am not saying IPF is more important, or that these causes aren't important. They absolutely are, but no one seems to have any idea about IPF and the severity of it. Honestly, I am getting tired of explaining it to people. Part of my attempt to help raise awareness for IPF during PF Awareness Month is so that people have a better understanding of the disease I have.
Did you know that IPF kills as many people per year as breast cancer? Did you know that IPF is fatal and incurable, and that lung transplant often is the only way to help extend a patient's life? Now you do, and I am desperate for those reading this (especially my own friends and family) to share this knowledge and be aware of the symptoms that could indicate an ILD in you or your loved ones.
I know I am biased about wanting others to be aware of IPF, but not because I want my disease to create more awareness than others. It is simply because I know firsthand how devastating PF can be, and I don't want anyone else to endure it.
When you can't breathe, literally nothing else matters. So yes, I am feeling a little angry that September is nearly over and I have not seen the awareness about IPF from those I love as much as I was hoping for this month.
***
Note: Pulmonary Fibrosis News is strictly a news and information website about the disease. It does not provide medical advice, diagnosis, or treatment. This content is not intended to be a substitute for professional medical advice, diagnosis, or treatment. Always seek the advice of your physician or other qualified health provider with any questions you may have regarding a medical condition. Never disregard professional medical advice or delay in seeking it because of something you have read on this website. The opinions expressed in this column are not those of Pulmonary Fibrosis News, or its parent company, BioNews Services, and are intended to spark discussion about issues pertaining to pulmonary fibrosis.