Why I Love Traveling Despite IPF Complications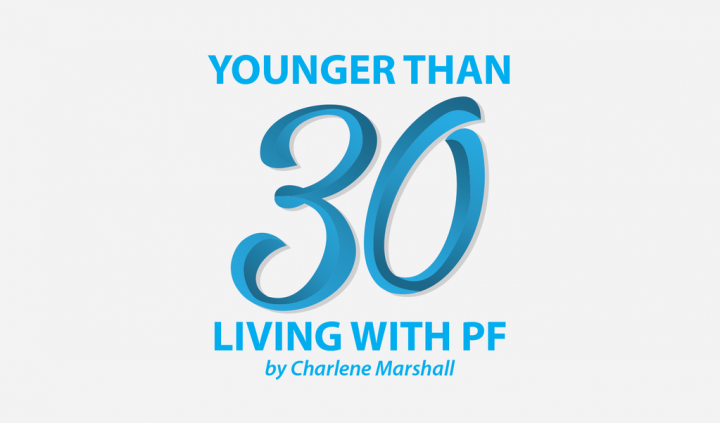 I hope I never take my ability to travel for granted. The world is a beautiful place, and despite my diagnosis of idiopathic pulmonary fibrosis (IPF), I intend to see as much of it as possible while I still can. Recently, I spent time on the east coast of Canada. I am experiencing a serious case of "post-vacation blues," but I am so thankful for the opportunity to spend time in Nova Scotia.
I don't know where my passion for traveling came from, as I am the only one in my family who likes to fly. From a financial perspective, I could probably invest more money into savings like the more fiscally responsible members of my family. However, I choose to spend my money on traveling while I still can to make memories with faraway friends.
Traveling rejuvenates me and drives me to endure the difficulties of my lethal lung disease. This is especially true if my travel destination is on the coast because I can dip my feet in the ocean, which is my favorite part of the world. There is something magical about the sea, so spending time on the beautiful east coast of Cape Breton with magnificent ocean and lake views has been a year highlight.
There are many other reasons I love traveling as a patient with IPF. Here are just a few:
I get time away from the digital world
So many hours of our day are consumed by technology, whether we're in front of a television, computer screen, tablet, or smartphone. I think we forget how dependent we've become on technology. I am guilty of this. When I travel, I intentionally take time away from screens and relish in the company and scenery of wherever I am. At a retreat earlier this year, someone led a meditation session and referenced the "constant assault of technology" that we endure every day. This really resonated with me. Traveling is the only time I don't feel guilty for taking time away from my phone or computer.
Seeing the beauty of other places
The world is a beautiful place, and traveling allows you to experience that truth firsthand instead of only seeing pictures or hearing stories about other parts of the world. There is nothing quite like seeing one of the Wonders of the World in person, or a highly sought after tourist attraction such as the Cabot Trail, which I drove through last week.
I re-evaluate the way I live
Each time I return home from traveling, I thoroughly examine and re-evaluate how I live my life and why. This is especially true when I return from coastal destinations and wonder why I don't live near the ocean since it brings me so much happiness. In some ways, I don't feel at all tied down, so I could just reroute my life and move by the ocean. On the other hand, my access to local healthcare is exceptional. I'm not guaranteed to get that in a different area. That said, I can still re-evaluate the way I live my life in my current area and strive to make it more like what I love about different cities I travel to. Thanks to my east coast adventure, I aspire to focus more on friends and family connections, a less chaotic life, and more time spent on what matters rather than worrying about trivial things.
I spend time with old friends and meet new ones
As someone who forms quick, deep, and meaningful friendships, I thoroughly enjoy meeting people. Traveling enables me to make friends with people from all over the world. I never want to miss out on the opportunity of spending time with both old and new friends who become like family.
I don't feel like a 'sick' patient
I often allow my chronic illness to consume my world. Traveling helps me to feel like a person first and a patient second. Sure, I need accommodations while traveling to be safe, but the simple fact that I can still travel makes me feel less like a patient living with a fatal lung disease and more like a young adult exploring the world. I don't get many of these moments.
Continue this conversation in our PF forums!
***
Note: Pulmonary Fibrosis News is strictly a news and information website about the disease. It does not provide medical advice, diagnosis, or treatment. This content is not intended to be a substitute for professional medical advice, diagnosis, or treatment. Always seek the advice of your physician or other qualified health provider with any questions you may have regarding a medical condition. Never disregard professional medical advice or delay in seeking it because of something you have read on this website. The opinions expressed in this column are not those of Pulmonary Fibrosis News or its parent company, BioNews Services, and are intended to spark discussion about issues pertaining to pulmonary fibrosis.