The Struggles of Using Supplemental Oxygen As a Patient with PF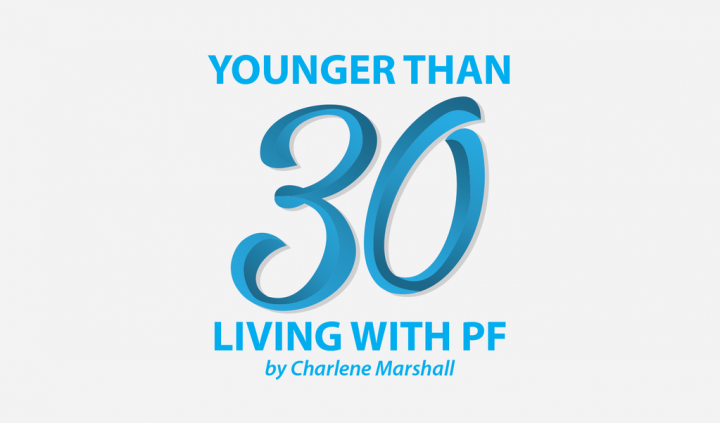 Following my idiopathic pulmonary fibrosis (IPF) diagnosis in early 2016, I was told that the doctors couldn't predict how fast or slow my disease would progress. Since it was so "rare" that I had IPF before my 30th birthday, my medical teams were pretty transparent about not knowing what this disease would look like in two years or even six months.
Doctors told me there were two options: My disease progression could happen slowly and nothing would be different for me in a couple of years, or everything could change and I would require supplemental oxygen within six months. The latter was the case for me, unfortunately.
Adjusting to the use of supplemental oxygen as a young adult has not been easy, and I would imagine that others can relate. The common phrase, "The struggle is real," resonates with me when I think of all the adjustments, accommodations, and, well, struggles that come with using supplemental oxygen. Sometimes the struggles make me laugh, such as when I get snagged on something and the cannula yanks off my face. Sometimes the struggles are incredibly frustrating to deal with.
I thought I'd take some time to outline the common struggles that I face as a patient with IPF who uses supplemental oxygen:
Driving with O2: Once I am in the car and ready to go, I am fine, but getting to that point can be a real challenge. Either I load my cylinder/tank or my portable oxygen concentrator (POC) on the passenger's side of the car and take the hose off, walk around to the driver's side to get back in, and put the cannula back on, or I have to load the tank into the back seat and feed the line up into the driver's seat. The latter option risks the tank moving around when I am driving, and as a result of it being in the back seat, I have no option to access it if I need it while I'm driving. So, this isn't my preference. If I get in the driver's side and lift my POC over to the passenger seat, I can leave the cannula on the entire time, but I can't lift any of my tanks from the driver seat to the passenger seat while leaving it on because they are too heavy and awkward. I prefer to drive with others so they can help me navigate my oxygen in the car, but I often have to drive alone. This is probably the most frustrating and common struggle for me with using supplemental oxygen.
Getting snagged: This happens most often in the kitchen when I am cooking something and my cannula tubing gets hooked on a knob of the cupboard or drawers. When this happens, the cannula usually comes flying off my face as I try to move from one spot to the next but am snagged. Sometimes this is funny, until it happens several times in a row — then it becomes incredibly irritating. It's been frustrating to cook or meal prep in the kitchen while using supplemental oxygen. Although my tubing allows for a lot of freedom to move about, it is still a struggle when the tubing gets snagged on something.
Being the cause of a "fall risk" to others: This happens only in an environment where I use my POC or home concentrator with the extra-long tubing that runs all over the floor behind me. I usually feel guilty for using my long hose at work, because my colleagues need to watch for it so that they don't step on it, so they don't obstruct my flow of oxygen, or trip and hurt themselves. As a result, I try not to use the long tubing very often, but sometimes it is easier than having to carry my POC or pull my tanks around. I very much miss the freedom of just standing up and walking somewhere, and using my long hose enables me to do this.
What are some of the struggles you've experienced and had to adjust to while using supplemental oxygen? Do you have any tips or tricks to share that make the struggles I've mentioned a bit easier to deal with? Please share them and continue the discussion in our Pulmonary Fibrosis News forums here.
***
Note: Pulmonary Fibrosis News is strictly a news and information website about the disease. It does not provide medical advice, diagnosis, or treatment. This content is not intended to be a substitute for professional medical advice, diagnosis, or treatment. Always seek the advice of your physician or other qualified health provider with any questions you may have regarding a medical condition. Never disregard professional medical advice or delay in seeking it because of something you have read on this website. The opinions expressed in this column are not those of Pulmonary Fibrosis News or its parent company, BioNews Services, and are intended to spark discussion about issues pertaining to pulmonary fibrosis.