It's Not as Cute as a Service Dog, But Please Don't Touch My Oxygen Tank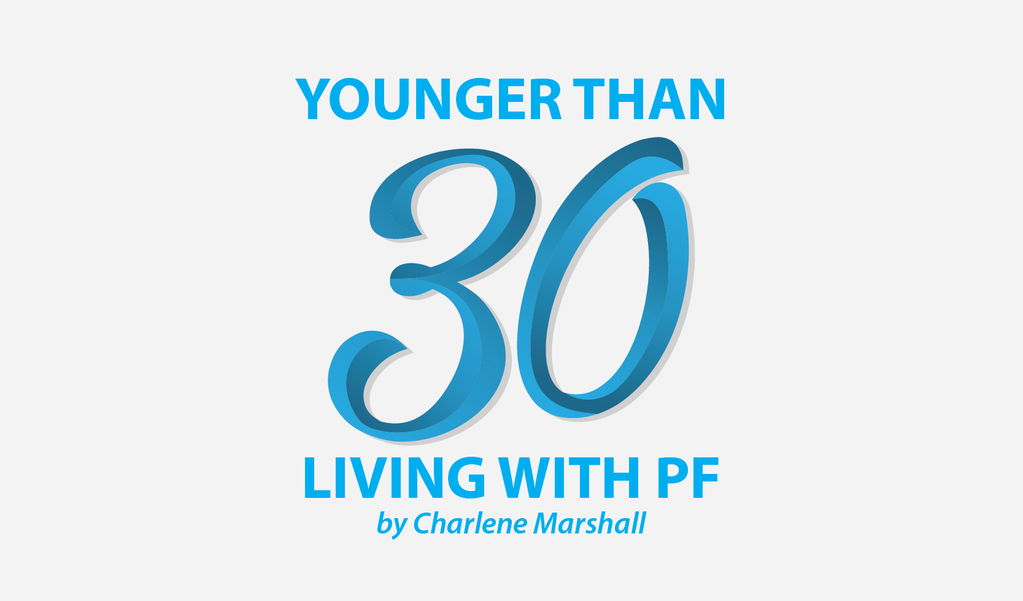 I had a frightening incident happen the other day that has left me a lot more protective of my oxygen tank, where I leave it and how often I keep an eye on it when interacting with others. Despite living with rapidly progressing idiopathic pulmonary fibrosis (IPF), I still have some good days where I am not attached to my oxygen tank and can wander around cannula-free.
Despite not needing the oxygen on those days, my tank is never far from my grasp in the event I become short of breath and need it suddenly. When that happens, I am overcome with a sense of panic (if you don't know what not being able to breathe feels like, you're lucky) and I reach for my tank for relief. So, you can imagine the fear I felt the other day when this experience happened and my oxygen settings had been tampered with.
I had brought it along to a work meeting, but set it aside as I began chatting with a family. After an hour of conversation, using lots of breaths to share necessary information, I felt the infamous discomfort of beginning to feel short of breath. Not yet feeling the panic, because I knew my tank was beside me, I reached for it, assuring myself that once I applied the nasal cannulas I would feel relief and be able to continue with my meeting. As I turned the regulator and began dialing my prescribed LPM (liters per minute of oxygen administration) nothing happened, to my surprise. Right on cue, panic began to set in.
Thankfully, it didn't take much toying with my tank to realize what had happened and that likely, the little hands and curious minds of the small children in our meeting, were playing with my tank while I was speaking to their parents. Once I had my nasal cannulas secured and the oxygen being administered, I quickly felt better (as I usually do) and finished up my meeting. The parents of the children hadn't realized what had happened; I think they just assumed that something had switched off on my tank or that I had forgotten a step in putting my oxygen on. And, was it my responsibility to correct their assumption?
This led me to think about all individuals with disabilities, especially those who use medical and/or mobile aids as part of their day. Working in the field I am in, I personally ask permission to touch a medical or mobile aid that someone might have, such as going to push their wheelchair or maneuvering their walker around something. I would rather ask if an individual needs help with their wheelchair, which is empowering, as opposed to someone assuming they need help. Or I'd rather remove the obstacles in the way as opposed to touching a walker belonging to someone.
Those things seem a bit more obvious to avoid touching as they often are being used directly to assist an individual. This also goes for service dogs, who wear a vest indicating they are on duty and not available to be petted or play. But what about our oxygen tanks? It could be argued they are doing equally supportive and important work for those of us relying on the oxygen when we need it, even if we're not connected to the tank or cannula at that moment.
An interesting observation I have had since living with oxygen and lugging a tank everywhere is that either people are terrified of it and want nothing to do with it. Who else has been asked if it can "blow up" or "cause the oxygen to explode" if they wrongly touch a dial. The opposite of this can be that people are curious and, like this specific example, touch my tank without any concern or awareness that they could change the settings I need.
For the latter people, is there something we could say that would raise awareness about our oxygen tanks being a medical aid — a part of us — that should not be touched?
It may not be a service dog, but I would still appreciate it if you did not touch my oxygen tank.
***
Note: Pulmonary Fibrosis News is strictly a news and information website about the disease. It does not provide medical advice, diagnosis, or treatment. This content is not intended to be a substitute for professional medical advice, diagnosis, or treatment. Always seek the advice of your physician or other qualified health provider with any questions you may have regarding a medical condition. Never disregard professional medical advice or delay in seeking it because of something you have read on this website. The opinions expressed in this column are not those of Pulmonary Fibrosis News, or its parent company, BioNews Services, and are intended to spark discussion about issues pertaining to pulmonary fibrosis.