My First Visit with the Lung Transplant Team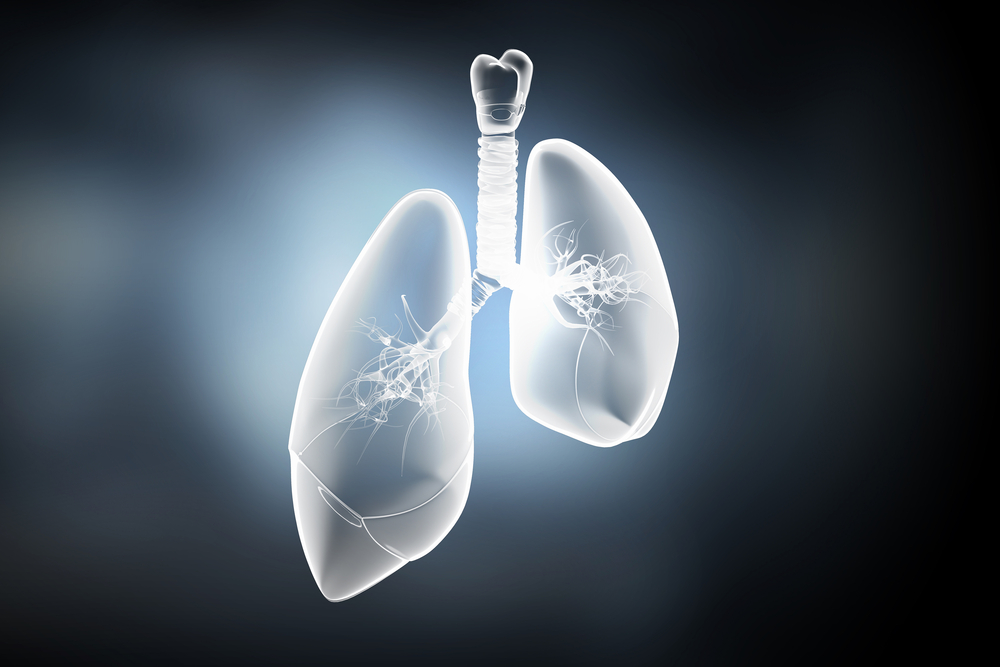 Last week, I had my first appointment with the lung transplant team at the University of California, San Francisco (UCSF). Last month, I wrote a column about the team's decision to meet with me. This first appointment went very well, better than expected! Praise God!
Here's what it was like
My husband, myself and another couple attended a patient education session to start the day, to learn about the lung transplant process. It was very well done and informative. They went over what would happen the rest of the day, as well as the evaluation process in general.
The evaluation process
There will be an initial meeting with a transplant pulmonologist.
There might be additional meetings with a transplant coordinator, social worker, dietician and financial counselor.
After these meetings, a decision is made about whether to proceed with the next part of the evaluation.
If we decide to proceed, the process continues with a variety of testing to determine how sick or well I am. I need to be sick enough to need the transplant, but well enough to survive and recover from the surgery.
There are a lot of tests to go through, some local to where I live, but most at UCSF.
After completing the testing, a series of appointments with physicians will assess my candidacy, now that the team has more information. The transplant team will then discuss my case, and decide if I am a transplant candidate.
If the answer is yes, the team will contact my insurance company, and let me know what will be financially covered and what won't. It also will make sure that I am emotionally and mentally ready for a transplant. If all goes well, I will be listed on the UNOS list for lung transplantation. UNOS stands for "United Network for Organ Sharing," and is the organization that oversees all organ transplants in the United States.
My UCSF experience
After the patient education session, we met with a nurse who is a patient coordinator. She was very nice and is someone I can call if I have questions or need help with something. It was such a comfort to know I have an advocate assigned to me.
Next, we met with one of the pulmonologists, who was very warm and friendly. She knew all about my case, as well as my involvement in the pulmonary fibrosis community. I mentioned that I write this weekly column for Pulmonary Fibrosis News, co-run a Facebook group for patients and their families, and make videos for patients. This was a huge plus for me, because the transplant team likes patients who are active, fighting for life and trying to help others.
Here's the gist of what she told me: My lung disease is serious enough to consider a transplant. They used to be strict about the five-year cancer-free rule before considering a patient for transplant. I am currently four years cancer free (breast cancer), so this waiting period has been hard for me. Recently, they decided to consider cases more on a case-by-case basis. I have never heard anyone say this … and it was such a blessing to hear! I was sure they'd tell me to come back in a year (assuming I'm still in the land of the living).
Next steps:
The oncologist will examine all my records, and assess what kind of risk there is that my cancer might reoccur.
I keep working on losing weight. Down seven pounds so far — 30 more to go.
If the oncologist gives me the thumbs up, I'll come back in three months and start some of the testing.
Once I've completely lost the weight, the UCSF team will do the rest of the tests, and then make a determination if I can be put on the transplant list. It's probably a four- to six-month process. It is a real encouragement that the team is willing to begin this process now, rather than wait 12 months to start.
The oncologist may say I need to wait a little longer, but at least we are starting the process now. I'm so grateful to God for this opportunity and for a goal to work toward!
I hope this helps
I'll keep you posted. I'd love to hear from you. Has your doctor talked to you about the possibility of a transplant? Have you gone through the evaluation process? What advice and encouragement do you have for me?
Please leave a comment below, and share with those who could benefit via email or on social media. We're in this together!
***
Note: Pulmonary Fibrosis News is strictly a news and information website about the disease. It does not provide medical advice, diagnosis, or treatment. This content is not intended to be a substitute for professional medical advice, diagnosis, or treatment. Always seek the advice of your physician or other qualified health provider with any questions you may have regarding a medical condition. Never disregard professional medical advice or delay in seeking it because of something you have read on this website. The opinions expressed in this column are not those of Pulmonary Fibrosis News or its parent company, BioNews Services, and are intended to spark discussion about issues pertaining to pulmonary fibrosis.