The Benefit of Having Friends with Chronic Illness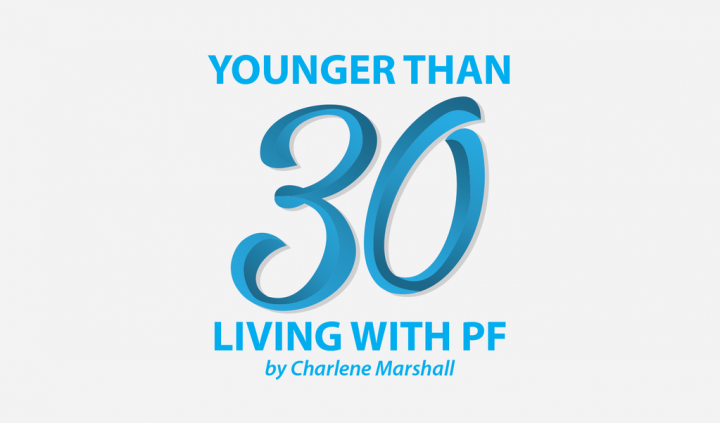 No one wants to be plagued with the symptoms, medications, management, or label of living with a chronic illness. For most, a diagnosis of a life-threatening illness such as idiopathic pulmonary fibrosis (IPF) can be an extremely emotional, confusing, and scary time.
I remember this vividly when I was diagnosed with IPF in April 2016. Not only did I experience all the emotions, confusion, and fear that went along with being diagnosed with a rare disease at 28, I also felt extremely socially isolated.
While I am lucky my family and friends have rallied around me over the past two years while I learn to live with IPF, there is something special about befriending others who also have a chronic illness. Of course, I am sad when people I meet, or even those I have known for a long time, disclose their illnesses, but in a way, I also feel a sense of relief. The best friendships are built and sustained on shared interests and invested understanding in what each person values or holds important.
When someone knows what it is like to live with a chronic illness daily, a friendship feels almost instantaneously strengthened. This type of friendship brings an understanding that often does not exist with other people regardless of how hard they try.
With friends who also have a chronic illness, the benefits are two-fold. Not only do they understand the physical difficulty of constantly living with a chronic illness, they also understand the social and emotional implications.
Following are some benefits that come with having friends who also live with a chronic illness:
They understand physical limitations. 
Living with any chronic illness is exhausting. This doesn't just apply to those of us living with IPF or another type of lung disease. Other friends who have a chronic illness intrinsically understand this, and as a result, they are prepared to adjust plans accordingly. Not only are other patients with a chronic illness aware that plans are never carved in stone, they also are prepared to spend time with you doing whatever it is our bodies will physically allow that day. To have someone understand this is incredibly comforting, as it eliminates the pressure of doing something physically taxing while spending time together.
They understand the importance of social flexibility. 
Having to cancel plans on friends last-minute due to how my lungs are fairing has been one of the hardest things about living with IPF. When making social plans with another friend who has a chronic illness, a pre-existing understanding means that social plans may end up being canceled at the last minute. This is very appreciated.
Awareness of germ risk and exposure. 
Having to disclose that you prefer to avoid social events or areas with large groups of people (malls, cinemas, etc.) due to germ exposure is uncomfortable. This is usually important to friends who have a chronic illness, too, so plans can be made to avoid areas where the risk of germ exposure is high without having to ask.
They understand the importance of alone time. 
As a result of having IPF, I usually need time alone — not only to rest my body but also my mind, as I find I can become over-stimulated quickly. Other friends who are living with a chronic illness experience this as well, and also appreciate alone or quiet time away from crowds. It is nice to be able to spend time with friends who are just as happy doing a quiet activity together as they would be going to a large event. Some of my closest friends and I call this "turtling," which is the idea that I just need to hide inside my shell and be alone for a little while to rest and rejuvenate. 
They understand the emotional toll of living with a chronic illness. 
This is probably the biggest benefit to having other friends with a chronic illness. Regardless of what the illness is, being sick can be emotionally exhausting and can feel like no one else understands. Sometimes when others ask me what is wrong and I disclose that I am unsure, they are a bit confused why. This confusion doesn't exist when my friends who also live with a chronic illness ask, which certainly is appreciated.
While I am thankful for the support of all my friends, family members, and colleagues, I am particularly thankful for having a small group of friends who intrinsically understand what it is like to live with a chronic illness.
***
Note: Pulmonary Fibrosis News is strictly a news and information website about the disease. It does not provide medical advice, diagnosis, or treatment. This content is not intended to be a substitute for professional medical advice, diagnosis, or treatment. Always seek the advice of your physician or other qualified health provider with any questions you may have regarding a medical condition. Never disregard professional medical advice or delay in seeking it because of something you have read on this website. The opinions expressed in this column are not those of Pulmonary Fibrosis News or its parent company, BioNews Services, and are intended to spark discussion about issues pertaining to pulmonary fibrosis.