PTSD Is Common in Chronically Ill Patients. Here's How I Address It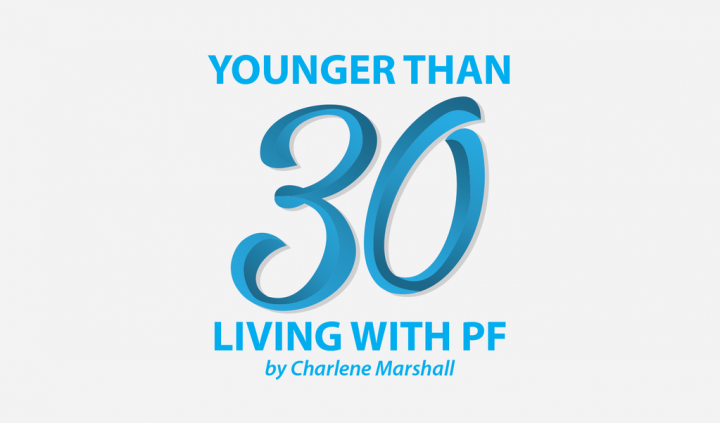 As a columnist for BioNews, I try to write about a variety of topics pertaining to patients living with idiopathic pulmonary fibrosis (IPF), even those that are taboo or difficult to talk about. Not only is this an expectation of columnists, it also can illuminate issues that patients may not have previously understood or felt comfortable talking about.
Despite being a trained therapist with a deep understanding of post-traumatic stress disorder (PTSD), it's a topic I rarely feel comfortable talking about. However, I've corresponded with other patients who have PTSD, so I'm setting aside my discomfort to discuss it. It's important that none of us feel alone in the battle against this cruel lung disease.
PTSD is a set of reactions that occur after one experiences a traumatic event. I was first diagnosed with PTSD after a prolonged hospitalization as a result of an exacerbation and full respiratory collapse. I spent time in the ICU on a ventilator, which still gives me nightmares. Nightmares are among the many symptoms of PTSD, which can occur long after the traumatic event.
It's a common myth that PTSD develops only when people experience an outwardly traumatic event such as an assault, war, or a natural disaster. But this disorder can also be a response to how you inwardly experience trauma. For me, the days in the ICU when I couldn't communicate what I needed or that I was scared and in pain due to the ventilator, was enough to cause PTSD.
Unfortunately, I suspect many fellow IPF patients who have experienced a similar event, whether it's an exacerbation, transplant, or sudden progression of their disease, can relate to the fear I feel from being so sick. I challenge you to reflect on whether you also might be experiencing signs of PTSD, and to educate yourself about the disorder.
I have wanted to write a column about PTSD for a while but didn't want to publicly share my struggles with it. Although the cause of my PTSD was entirely out of my control, there remains a stigma associated with any type of mental health disease or disorder. However, my commitment to writing about topics that might help other IPF patients is stronger than any shame associated with my PTSD diagnosis.
I believe PTSD is more common among chronically ill patients than we think. As a result, I thought it might be helpful to write about the ways I combat this disorder. Knowledge is power, and I hope the following tips help you cope with PTSD if you, too, are living with it.
Education
One of the most powerful things I did after being diagnosed with PTSD was reading credible sources to understand this disorder. This made me feel more in control of my diagnosis because I better understood what to expect from it and could proactively plan how I'd handle my PTSD triggers.
Social support
Talking about PTSD and letting others know you live with it is important and is nothing to be ashamed of, regardless of what traumatic event caused it. If others understand you have PTSD, they can validate your emotions and support you if triggers arise. An abundance of literature shows that social support can be a major factor in helping people overcome a stressful event or PTSD.
Self-defense classes
PTSD can be triggered by an uncertainty about how to protect yourself. This is especially true if your PTSD was caused by an event that threatened your physical safety.
In the ICU, I had moments when my hands were restrained because I experienced psychosis from the different medication side effects, and I was at risk of pulling out my breathing tube. My brain perceived this as a threat to my physical safety, even though the intention of restraints was to keep me safe. As a result, my PTSD can be triggered when people startle me or when my physical safety is threatened.
The self-defense classes I took initially weren't to protect me from others, but to better understand how I could make my body feel protected in different positions to reduce the perceived threat, such as activating pressure points or bear-hugging and turning inward.
Deep breathing and mindfulness
Mindfulness is an increasingly beneficial tool that people are using to help get out of their head and focus on the present moment. In the case of PTSD, mindfulness can bring you out of the state of perceived threat and back into safety. Deep breathing similarly helps you focus on something other than the traumatic event and helps focus your attention.
Please reach out if you're experiencing signs of PTSD and know that you are not alone.
***
Note: Pulmonary Fibrosis News is strictly a news and information website about the disease. It does not provide medical advice, diagnosis, or treatment. This content is not intended to be a substitute for professional medical advice, diagnosis, or treatment. Always seek the advice of your physician or other qualified health provider with any questions you may have regarding a medical condition. Never disregard professional medical advice or delay in seeking it because of something you have read on this website. The opinions expressed in this column are not those of Pulmonary Fibrosis News or its parent company, BioNews, and are intended to spark discussion about issues pertaining to pulmonary fibrosis.