Bonding Over Battles: Building Empathetic Friendships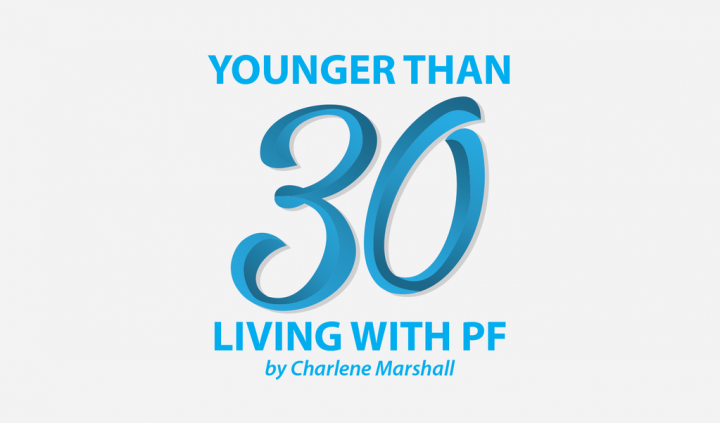 There is nothing quite like having someone truly understand what you are going through. Living with a life-threatening illness like idiopathic pulmonary fibrosis (IPF) can feel excruciatingly isolating. While this is true for anyone living with IPF, it feels extra lonely when you are a young adult dealing with a chronic lung disease that typically affects people a lot later in life.
Since this disease is my reality, I've had to learn different ways to combat loneliness and connect with others who also have IPF. This has been especially important to me since my IPF diagnosis because I am someone who thrives off hearing stories of success. I've built friendships both in person and through online platforms such as the Pulmonary Fibrosis News forums. I am very grateful for these unexpected friendships.
While there are many positives to having friendships or relationships with others who have IPF, there are also some negatives, such as dealing with the loss of important people in life, which has happened to me several times this past month. Despite enduring grief after those deaths, the years of support we provided one another leaves me with many fond memories that will live for years after they've passed. For this, I am very grateful.
I believe it is human nature to want to relate to one another, especially during tough times. In previous Pulmonary Fibrosis News columns, I've written about how frustrating it can be when people try to relate to PF experiences but really have no idea how difficult things are. While their intentions are good, PF isn't comparable to their experience with a cold or bronchitis.
There's a difference between a support network that tries hard to understand your experience and friends who are living with the same disease as you are. The latter can provide patients with so much comfort while alleviating overwhelming feelings of loneliness.
That empathetic friendship comfort is achieved through a variety of ways:
They "get it" without speaking words: One of my friends who has IPF and is close to my age knows when I am having a tough time as soon as I walk into a room. We met at a local support group through our transplant center, and I am so grateful for her ability to simply read how I am coping with my illness, especially when I'm not doing well. I don't have to explain to her what has been difficult that day or how it feels to experience a negative appointment or how unpleasant the side effects of the anti-fibrotic medications can be. These are all things that she already understands.
Empathize versus sympathize: Most people without PF are well-intended and sympathetic to chronic illness struggles. However, most can't truly understand what we endure, whereas other patients can. It feels so comforting to know when someone else truly understands our struggles, although it is always my wish that no one has to understand what it's like to live with IPF. I wish this disease simply would not exist. 
Sharing their personal experiences: Hearing others' personal experiences with IPF and how they navigate this disease has been most helpful for me since my diagnosis. I am given immense comfort when other patients share questions they have asked in their specialist appointments or experiences they've had with a specific medication or treatment regimen. I feel less alone in all the questions and pondering I have, especially when others mention they have them as well and have addressed them with their medical teams.
Act as an additional advocate: Having an advocate with PF who can vouch for how you're feeling is always important when dealing with a chronic illness. Their help can also significantly reduce the feelings of isolation, as no one else can effectively advocate for your needs because they don't really know what you need. When someone with PF helps me, it brings me a lot of comfort, because it feels as though I'm not alone in my needs.
Do you find having friendships with people who have the same condition as you is beneficial? If so, what makes it beneficial for you?
***
Note: Pulmonary Fibrosis News is strictly a news and information website about the disease. It does not provide medical advice, diagnosis, or treatment. This content is not intended to be a substitute for professional medical advice, diagnosis, or treatment. Always seek the advice of your physician or other qualified health provider with any questions you may have regarding a medical condition. Never disregard professional medical advice or delay in seeking it because of something you have read on this website. The opinions expressed in this column are not those of Pulmonary Fibrosis News or its parent company, BioNews Services, and are intended to spark discussion about issues pertaining to pulmonary fibrosis.