Why I Still Consider Myself Lucky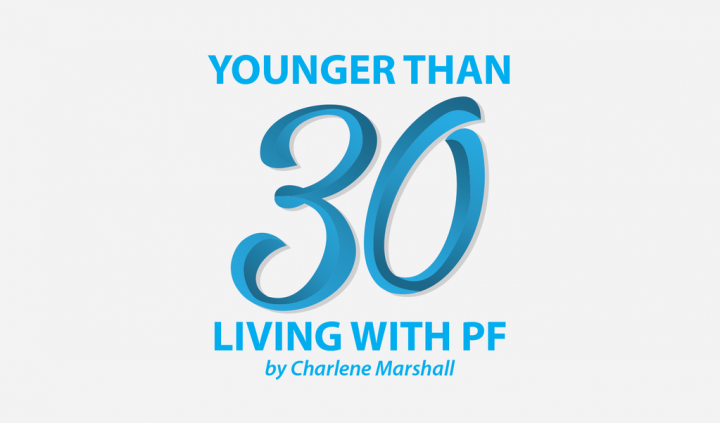 Some people would call me unlucky to have life-threatening idiopathic pulmonary fibrosis (IPF) at the age of 28. Even more would agree that I have bad luck if they knew that the prognosis for this disease was three to five years. I am approaching my second year after diagnosis, and while there have been many ups and downs, I don't consider myself unlucky. I want to share why that is.
Something important to note is that I haven't always been in the frame of mind in which I can still be thankful for the good things in my life despite my disease. It took a long time for me to get to this place, and I still have days in which my anger, upset, and frustration with IPF get the better of me.
I am still working on strategies to help me move past those days. Right now, when I look around me, things are pretty great. Here is why I consider myself lucky despite living with IPF:
My diagnosis has given me opportunities
One of my favorite movies is the true story of Bethany Hamilton as told in "Soul Surfer." Bethany was becoming a professional surfer when at a young age she suffered a shark attack and lost her arm. "Soul Surfer" is about Bethany's incredible and courageous comeback from a horrible event in her life. Despite the lost arm, she's fulfilled her dream of getting back on her surfboard.
The reason I bring this film up is that Bethany is quoted at the end of the movie saying, "I wouldn't change what happened to me because then I wouldn't have this chance. This chance to embrace more people than I ever could have with two arms." 
This really resonates with me in my IPF journey because I have had opportunities since my diagnosis that I wouldn't have had otherwise. Don't get me wrong: I wish I was never diagnosed, and I am not saying that I am thankful I have IPF. I am, however, saying that because I do have it, I am trying to make some good come out of it, and that includes opportunities to share my story through public speaking and connecting with like-minded people in an online forum. I have gained experience, been inspired, built connections, and made friends with people all over the world as a result of my IPF diagnosis. Due to this, I am lucky and grateful. 
I have incredible friends
Without knowing them personally, it is hard for people outside of my life to understand how wonderful my friends are. On multiple occasions when I was unwell, had surgery, or needed help, they have banded together to lift my spirits through visiting and helping me with chores I couldn't do on my own. Many have held my hand when I am scared, rubbed my back to help distract me from feeling unwell, calmed me down in crisis situations, and supported me in my crazy ideas. Regardless of what happens to me physically, I will always consider myself lucky for the friends who are in my life.
I have an amazing workplace
While I haven't held many career positions, I can say that the ones I have had up to this point simply cannot compare to where I am now. When I get up every day, I don't feel like I am going to work despite the long hours, the problem-solving, the crisis situations, or the piles of work on my desk.
The families and colleagues I am privileged to work with make for an incredible environment that I am lucky to be part of each day. It is likely difficult for others to understand that I am thankful for my managers and colleagues, but they each bring out the best in me and fill my days with purpose and meaning. Those are easy to lose sight of at times with an IPF diagnosis, so I am very lucky to have them in my life.
In addition to these things, I recently rediscovered my love of crafting, and the items I make have been highly sought after by friends, family members, and colleagues. This is creating another opportunity to bring purpose to my life, awareness to IPF, and a small amount of extra cash for me as well. It is a quiet and therapeutic project for me, and since others are benefitting from what I make, I consider this multi-purposeful. I feel very lucky to have this gift and be able to share it with others.
It is easy to feel unlucky with a diagnosis such as IPF, but if you look hard enough, you can always find something to be grateful for.
***
Note: Pulmonary Fibrosis News is strictly a news and information website about the disease. It does not provide medical advice, diagnosis, or treatment. This content is not intended to be a substitute for professional medical advice, diagnosis, or treatment. Always seek the advice of your physician or other qualified health provider with any questions you may have regarding a medical condition. Never disregard professional medical advice or delay in seeking it because of something you have read on this website. The opinions expressed in this column are not those of Pulmonary Fibrosis News or its parent company, BioNews Services, and are intended to spark discussion about issues pertaining to pulmonary fibrosis.