Tips to Conserve Energy During Holiday Gatherings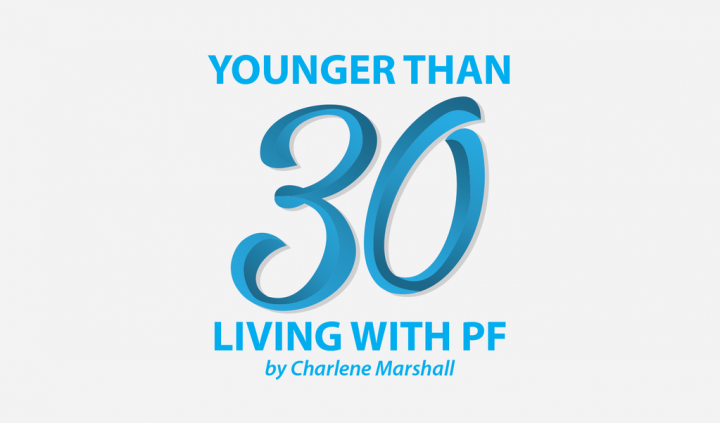 With the holiday season upon us, the social gatherings have begun. An unofficial start to the holidays for me is attending my family Christmas dinner, which occurs on the last Saturday of November. Our extended family is too large to bring everyone together in December, so we hold the event early in the season. My cousins and I call the celebration our "Grammie Christmas."
This is my third family Christmas since my diagnosis of idiopathic pulmonary fibrosis (IPF) in early 2016, and thankfully, my family is supportive of my needs during the day. Whether it's not expecting me to bring my "fair share" of food for our massive dinner due to the effort of carrying it, or being understanding when I spend more time seated than in the kitchen preparing food, I am grateful my family is considerate about my limitations. I appreciate that they encourage me to do whatever I need to stay happy, healthy, and safe.
Socializing with large groups of people amid the chaos that often accompanies the holiday season can be exhausting. However, I realize that not every extended family or social network is as supportive as mine, so I thought it would be helpful to discuss ways to help conserve our energy during holiday gatherings.
Following are some of the ways you can save energy during holiday gatherings:
Sit to socialize: At our recent family Christmas event, I noticed that many of our group stood together in small circles while catching up. Despite having a large table set up for dinner and lots of chairs, few people sat down to talk with one another, and I found standing like this to be very tiring. At one point, I sat down to rock my cousin's baby to sleep and wondered why we were standing around talking instead of sitting comfortably.
Take small breaks: Regardless of whether or not you're living with IPF, large holiday gatherings can be exhausting, especially when you add in the excitement of several children together in the same room. At our recent family event, I took small breaks away from the gathering. These timeouts allowed me to stay focused on what people were saying and take a few minutes of quiet for myself.
Ensure reciprocal conversation: While this should be something that comes naturally, allowing others to talk allows me to rest. Reciprocal conversation means one person shares, then stops and lets the other person respond with their thoughts. Each person feels heard and it gives those of us with a chronic lung condition the opportunity to focus on our breathing while the other person is talking. Talking for long periods at a time can trigger a pesky cough.

Use your oxygen: Have your portable oxygen concentrator or tank by your side during holiday gatherings. If you use supplemental oxygen, your doctor prescribed it, so it is important to use it when necessary. While I'm often reluctant to wear my oxygen during social events, I know it will help me to avoid breathlessness, persistent coughing, and fatigue. Wearing my oxygen boosts my energy levels, letting me socialize for longer and not be so exhausted after a large event.

 Do you have any advice on conserving energy during social gatherings this holiday season?
***
Note: Pulmonary Fibrosis News is strictly a news and information website about the disease. It does not provide medical advice, diagnosis, or treatment. This content is not intended to be a substitute for professional medical advice, diagnosis, or treatment. Always seek the advice of your physician or other qualified health provider with any questions you may have regarding a medical condition. Never disregard professional medical advice or delay in seeking it because of something you have read on this website. The opinions expressed in this column are not those of Pulmonary Fibrosis News or its parent company, BioNews Services, and are intended to spark discussion about issues pertaining to pulmonary fibrosis.