2 Unusual Coping Strategies for Those Living with Pulmonary Fibrosis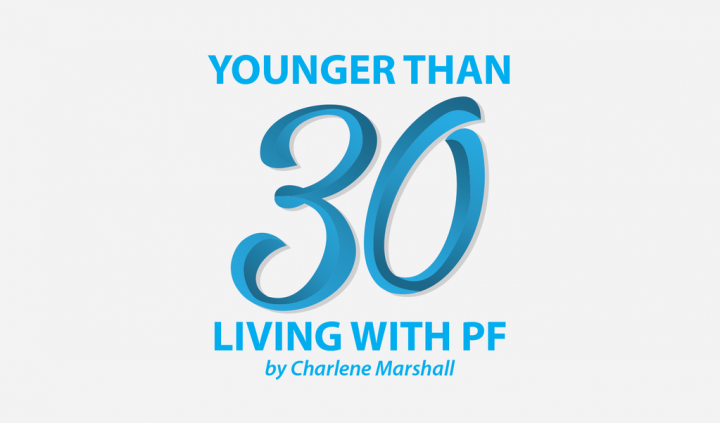 Following a life-threatening illness diagnosis, most patients learn to cope with their new reality in unique ways. Some patients seek professional help, such as counseling, for chronic illness coping strategies. Many patients lean on family and friends, while other patients learn to cope on their own through trial and error.
After my idiopathic pulmonary fibrosis (IPF) diagnosis in early 2016, I had a hard time coping with my new reality. I did not want to live with an illness with a prognosis of three to five years; a disease that would eventually rob me of my ability to breathe. Thankfully, I cope a lot better now. However, illness coping has a steep learning curve, so my methods are a work in progress.
There are some days that I cope well with my illness and consider myself a fierce advocate for pulmonary fibrosis (PF) awareness and feel comfortable talking to strangers about why I wear supplemental oxygen at 30 years old. On other days, I am angry at the world and regularly cry because I hate living with a chronic illness as a young adult. My age really shouldn't be relevant because no one deserves to live with PF, but sometimes I do get stuck in how much it sucks to live with IPF in my 30s.
I believe that having a balance of both good and bad days is natural, and actually portrays healthy coping. I consider myself poorly coping when I am excessively emotional or angry with those around me who try to help. No one deserves my anger, but it usually occurs unintentionally. I understand the irritability is upsetting to others. Others expressing upset with me serves as a warning that I need to re-evaluate how I am coping and consider how my methods impact those around me.
Thanks to my recent downward spiral, I adopted two unusual coping strategies that have been effective in helping me deal with my lung disease. Not only was I physically feeling unwell during this spiral but I also had an argument with a close friend and felt my illness uncontrollably compromised my work performance. All of these things created the "perfect storm" for my emotions to run wild, and for my coping feet to be pulled right out from underneath me.
I had to dig deep into my emotions to figure out how to pull myself out of this downward spiral. I am happy to say that I believe I am on the other side of it — things are trending upward. The coping strategies I used to turn this experience around were unusual for me, but they have helped. They are:
Lowering my expectations of others
I take a lot of pride in friendship and am known to drop everything to help a friend who needs me. That isn't always healthy when it compromises my self-care, but I can't help it: I will do anything for my friends. So, if my aid doesn't feel reciprocated when I am the one in need, I really struggle. I've had to ask myself what I can change about this situation because I can't make others be there for me.
I read a quote by motivational speaker Robert Hill Sr.: "A person can only waste the time and energy you give them an opportunity to waste." It was time to change the energy I was letting my friends have by lowering my expectations of others. That isn't a bad thing; it just helps me feel less disappointed when I need support and someone isn't there — because I wasn't expecting him or her to be. It's actually made my life a lot less complicated and more peaceful.
Turning inward or withdrawing
Usually, this is a red flag that tells others you aren't coping well or are experiencing sadness, depression, etc. Sometimes that can be true, but there's also so much peace and healing found in solitary quiet. Spending time alone can be rejuvenating and taking the opportunity to turn inward, away from others, is sometimes just what I need to cope with all the aspects of a life-threatening illness.
Do you have any coping strategies for dealing with your PF diagnosis others might consider "unusual"? Share them in our PF forums. Your coping strategies could help others in need!
***
Note: Pulmonary Fibrosis News is strictly a news and information website about the disease. It does not provide medical advice, diagnosis, or treatment. This content is not intended to be a substitute for professional medical advice, diagnosis, or treatment. Always seek the advice of your physician or other qualified health provider with any questions you may have regarding a medical condition. Never disregard professional medical advice or delay in seeking it because of something you have read on this website. The opinions expressed in this column are not those of Pulmonary Fibrosis News or its parent company, BioNews Services, and are intended to spark discussion about issues pertaining to pulmonary fibrosis.